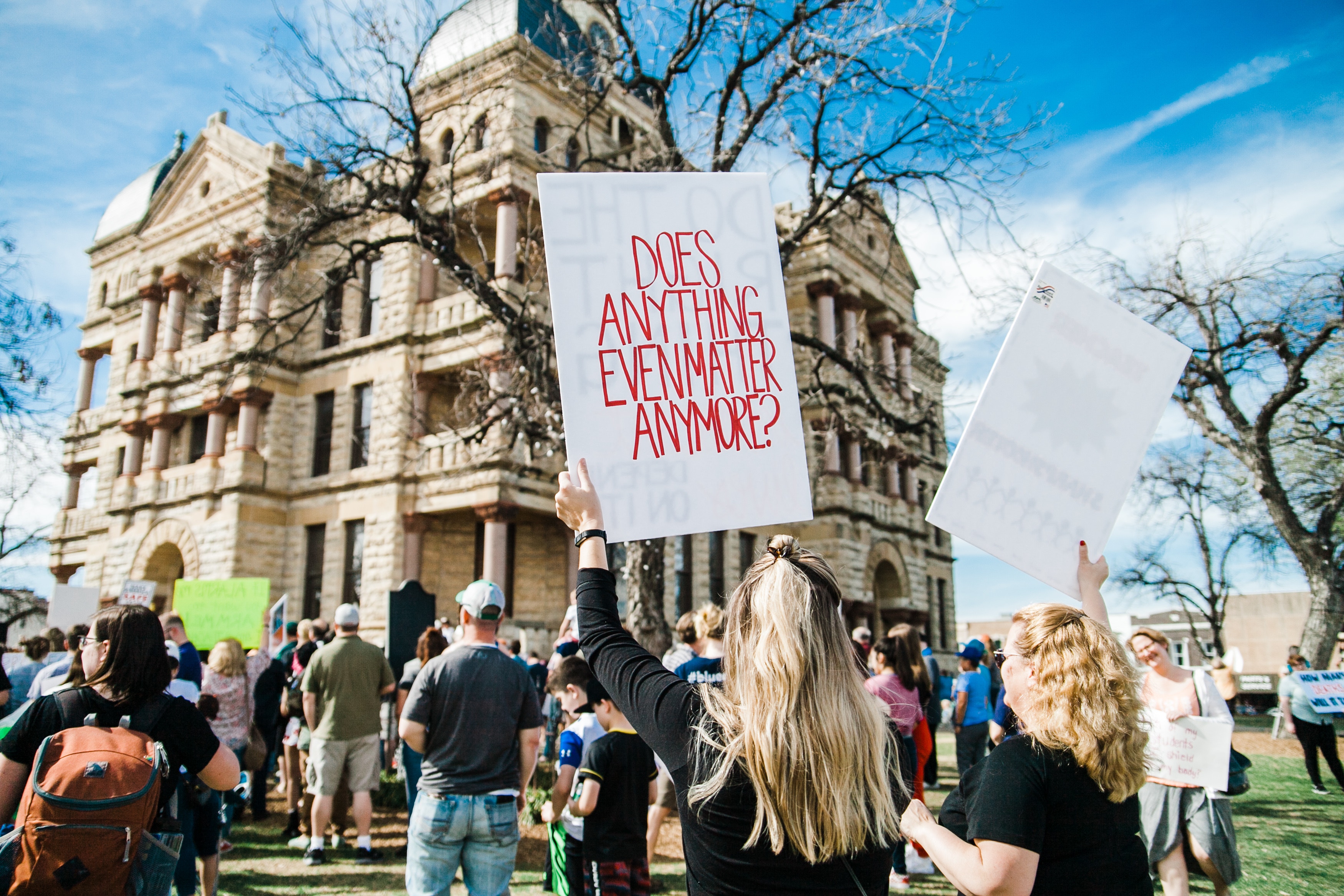 Everyone has a story to tell; each one of us a writer of poetry – some, without even realising. That stream of consciousness that runs in our veins? It's poetry waiting to be written. We believe in the power of words, and that power is what urged us set up PoetsIN.
It's because of those inner streams, that we bring you this regular interview feature, Writer Profiles. An interview with a writer. Some you'll know, some you won't.
This week it's someone else who has become a solid friend of the charity, after donating his time to not only perform at our July fundraiser in London; but is another one that was kind enough to compere half of the whole thing.
He's another smashing chap. His name is Ron Graves.
Sit back with a plate of toad in the hole and read this week's writer profile.
Who are you and what do you do?
I'm Ron Graves. From February 1982 to June 2017, when I retired, I worked in the Child and Adolescent Mental Health Service, in Peterborough, were my job title was Clinical Nurse Specialist in Systemic Practice. (That simply meant I was a qualified family and systemic psychotherapist.) I am a trades union and political activist (currently President of Peterborough Trades Union Council). For the past few years, and particularly since retiring, I have been able to concentrate on writing, mainly poetry and song lyrics, but also some prose.  I've just set up a tiny publishing endeavour – Brilliant Fire Publications – to help people, mainly poets, publish their work in cheap but decent-looking editions (www.brilliantfirepublications.co.uk).
I'm also one half of ReidGraves, with the musician/composer David Reid. You can find out more about our albums and my books at www.reidgraves.com. The albums and my first book feature some great photography by Marc A Price. You'll find examples of his work, including his illustrated version of my poem Fort/Da, at the website www.marcaprice.com. I am also Poet-in-Residence at The Draper's Arms, Peterborough, where we hold a monthly poetry event. (Always at 8pm, on the last Sunday of the month.)
How would you label your music/spoken word poetry if forced to label it?
I'm not fond of labels and I tend to turn away from issues of genre, mainly, I suppose, because they seem restrictive. I'm told the ReidGraves stuff, certainly, on the first album, Lovely As Suspicion, is "challenging", and I would like that to be true. We want to challenge people to look at things they might prefer to avoid, because these things are part of life, and engage with them in a creative way. If you are suffering, for example, it is not usually helpful to simply ignore it while it gradually devours you. My poetry usually just comes with whatever theme, and whatever style, it brings. I frequently don't know what I'm really writing about until I review the poem a bit later.
What is your relationship with words and how has that evolved over time?
I think I have always loved words, the sound of them, the feel of them in my mouth, and the way they dance together. There is a magic about the way that even slightly different combinations, or orders, of words can become something surprisingly new. I remember a poem I'd written, which in theory should have been quite good, but I thought was poor. I struggled with it for weeks and, then, I changed the tense, and what had been really disappointing suddenly "worked." I also struggled with a poem called The River Wear. I actually wrote two different poems, neither of which I thought were any good. Then I stuck them together and realised they were different parts of the same piece. It can be found on the second ReidGraves album.
How long have you been writing/songwriting and performing?
I have always written both poetry and prose, but I became able to focus on that in a more serious way about three years ago, when I started working part-time at the day job. That's when I fetched up at A Pint of Poetry, in Peterborough, and performed a poem called Jackie and the Chickens. It got a very good response, so, being a ham, I decided to do more of that. I love getting up in front of an audience! It's also a couple of years since my co-conspirator, David Reid, set one of my poems to music, and since then we've been working together in a serious way.
Tell us about the music and words collaboration which blew us away on the day of the fundraiser.
My co-conspirator, David Reid, is an enormously accomplished musician, whose band, The Contrast, have produced eight pretty successful albums, performed at numerous venues in the UK and the USA, and received incredibly positive appraisal. Little Steven Van Zandt (of Springsteen's E Street Band) has described them as, "One of the best bands in the world, and England, too," and the Wall Street Journal said they were, "The first great power pop band of the 21st Century." It was, therefore, with some hesitancy that I showed David a poem I'd written and which, I thought, needed a tune. He completed the song in a couple of days and, a bit recklessly, asked if I had anything else. Of course, I had, and since then we have been working together. Don't tell him this, but I am still in awe of his creative ability. The way we work is that I write a poem or a song lyric and give it to David, who turns it into a song. I feel like I've given him a black and white line drawing that he fills with colour and transforms into something complete. It's very exciting. David has a particular ability to put very pretty music to dark lyrics, which often produces a disturbing impact on the listener, and is what we want. We don't set out to shock or upset anyone, but we do sometimes want to unsettle the listener in a way that gets them thinking about what they've heard. Our first album, Lovely As Suspicion, is a set of songs performed by David Reid and a group of other exceptional musicians. The reviews were very positive and we got lot of airplay on independent radio here in the UK, elsewhere in the EU, and in the USA. That's a real buzz. I remember ringing David to excitedly tell him that one of our songs, Made My baby Gag, had just been played on a Germany-based radio station between tracks by David Bowie and The Beatles. It doesn't get cooler than that! (You can hear that song here: https://youtu.be/ddDsuzAHwIs) The second album, Slacking on Pain, has David on guitar and me performing the words. Again, we've had good reviews – one magazine, Gew Gaw, based in Athens, described the album as "Exquisite" – and quite a bit of airplay.
You kindly donated your time to our Fundraiser in July. Is mental health something you feel strongly about?
Yes, it is a hugely important issue, and I feel very strongly about it. After doing all sorts of other things – working in a hotel, spending a long time being a student, and other stuff – I trained as a psychiatric nurse. I really just wanted to find out what actually went on in a big psychiatric hospital – "the bin". I had been reading R D Laing and Donald Winnicott, and I became increasingly concerned about how mainstream psychiatry continued to invalidate human experience, reducing it to a "condition" and losing sight of the person. I thought the point was not to label people, but to alleviate human suffering. I decided I wanted to do something about that. So, after qualifying, I came to Peterborough to be part of a team setting up a therapeutic community for teenagers. I became embroiled in what was exciting work, trained as a family and systemic psychotherapist, and ended up staying for the rest of my career, always working with children, teenagers, and families. Sadly, I don't think mainstream mental health has progressed very far since the days of my training. There is far too much emphasis on negatively labelling human experience, and not enough on trying to understand the person. I think we need to reconsider how we see "mental illness" (which I do think needs to be put in quotation marks) and those of us who are suffering in some way.
Please describe your song writing and/or poetry writing process.
I have, occasionally, written to commission, and I find that quite satisfying, because it provides a degree of discipline that I generally lack. As a rule, though, my poems are sparked by something I've seen or heard, maybe just a phrase that gets my attention, or a sudden memory. Just as commonly, something just pops into my head. There's a song I wrote with another friend, Neil Saunders (whose band, Ice Cream Headache, are fabulous, by the way) called Biology Bones. I just got those two word in my head, I don't know from where, and the lyric grew into a dark story of murder (below).
Once upon a time, I would scribble down a poem, imagine it was finished, and forget about it. Nowadays, I can spend a long time revisiting and revising a poem until I reach a point where I think I should leave it alone. I do enjoy that, and I think you get more out of the process by sticking with it.
Some of us write our best stuff when in a rage, heartbroken or fighting depression. Are you affected in similar ways and do you use writing as a venting mechanism?
Wordsworth talked about "passion recollected in tranquillity" and I don't think anyone can write poetry while they are in a completely tranquil state, something needs to crack the surface to both let the light in, and to let out whatever is trapped inside. I guess that's what the recollection does. I suppose great joy might do it, but for most of us it seems to be some kind of distress that does the trick. My second book of poems, Cancer Songs, comprises twenty-four poems written while I was undergoing some pretty heavy-duty treatment for cancer. Although the poems are about more than simply that experience, they could not have been written without it. Most of my poems have arisen from pain of some sort, and, yes, I have felt all the better for it. I think we should encourage people to use poetry to express themselves. If they don't think they know how to do that, we can teach them. Actually, I believe anyone can write poetry. I think it is innate.
You have to choose one poem or song to be remembered by. What is it and why?
Wow, that's difficult, but Kent State Massacre, on the Lovely As Suspicion album, is important to me, not least of all because David Reid did such a great job of setting it to music and performing the resulting song. In 1970, I saw the news reports of the Ohio National Guard murdering university students and I always wanted to write something about it. Of course, there was Neil Young's song, Ohio, and I wasn't going to retread that. Eventually, years after the event, I pulled together several apparently disparate strands and constructed the lyric. Each of the elements are factual, including the central motif of a distant lover and the likelihood of a doomed affaire. The lyric culminates in the actual massacre of innocent students. There's a video for the song below:
If you could collaborate with anyone out there (alive or dead), who would it be and why?
What a wonderful question. Unfortunately, there are a lot of figures I can't imagine it would ever have been possible to collaborate with, because of their style or temperament (or maybe mine), and the question inspires so many possible answers.  Having pondered on the question, and dismissed all the people that seemed immediately obvious choices, I have decided that the person I would want to collaborate with would be Richard Rodgers. I would love to write a musical drama and Rodgers was a master of the form.
Who are your writing influences, heroes and villains poetically, musically and/or lyrically?
In 1967, I bought a little Penguin book of poetry by the Russian poet Yevgeny Yevtushenko and I was immediately grabbed by it. Here was poetry that spoke directly from a rebellious heart and used the language of the common people. It was confident and brave and had shaken the government in the USSR, not least of all because this young poet proudly described himself as a Communist and attacked the bureaucratic State. As a 15 year old, I particularly loved this:
TELLING LIES TO THE YOUNG IS WRONG

Telling lies to the young is wrong.

Proving to them that lies are true is wrong.

Telling them that God's in his heaven

and all's well with the world is wrong.

The young know what you mean. The young are people.

Tell them the difficulties can't be counted

and let them see not only what will be

but see with clarity these present times.

Say obstacles exist they must encounter,

sorrow happens, hardship happens.

The hell with it. Who never knew

the price of happiness will not be happy.

Forgive no error you recognise,

it will repeat itself, increase,

and afterwards our pupils

will not forgive in us what we forgave.
The list of influences is so long that to mention anyone would seem to do a disservice to those I left out. I suppose, though, I would have to say that my greatest hero overall is Leonard Cohen. I adore his poetry, his novels, and his albums. They have played a daily part in my life since hearing his first album, after hearing which I dashed off to buy the novel, Beautiful Losers. I also think he was a wonderful human being. I cannot imagine life without Leonard.
As for villains, I can only say that I have no time for those who attempt to write in an obscurantist way to show us how clever they are. Poetry should have immediate meaning for the person who hears or reads it, and they should be able to make of it whatever they will. Nor do I like song lyrics that are merely a framework for the music, lyrics that endlessly repeat the same motif without bothering to go anywhere. It's just dull and lazy. Equally – and this is obviously the lyricist speaking – I hate those  songs where the music overshadows what is a good lyric to the degree that nobody hears the words. The poor bloody lyricist has slaved to produce something meaningful and nobody is listening!
What quote/song/poem inspires you the most and why?
My favourite quotation is, "From each according to their ability, to each according to their need." The world is a rich and fertile place, with more than enough space and resources to support us all beyond a level of scarcity, and yet most of the fruits of the earth are in the hands of a minority of the people who live here. We are taught to think only of ourselves, and to grasp as much as we can get without concern for anyone else. Unless we change that, and start looking after one another, I think we face catastrophe.
Writer's block, is it real or a myth?
There certainly are times when writing doesn't happen. I think that comes from being overwhelmed by other things and distracted. It can also be the result of being lazy. As much as I think inspiration often comes unbidden, I realise that sometimes we have to work for it. I suppose that writer's block is real when your efforts don't bear fruit, and the despairing anxiety about never writing again kicks in. At that point, I'd suggest forgetting about it, having a break, and coming back to writing either when you feel relaxed or when something has really got your goat.
Finish this sentence: Words and music are the epitome of…
…human consciousness.
What's next for you?
I was delighted to contribute to the PoetsIN fundraiser, a few weeks ago, and I hope I'll be able to continue supporting the excellent work PoetsIN does.
I've just set up Brilliant Fire Publications, which I call "barefoot publishing", because I'm not looking for a profit – although breaking even might be nice – so that is going to be a focus for me. ReidGraves have a new album in the offing, which should be out by the end of 2018, or maybe early next year. We have the monthly (8pm last Sunday of the month) poetry gig at The Draper's Arms, in Peterborough, which is going strong and will continue, plus ReidGraves are always happy to do  gigs. That applies equally to me as a solo performer. I've been doing some poetry performances for patients and staff at Sue Ryder, recently, and I hope that will continue.
As I always say, ReidGraves and I are available for birthdays, bar mitzvahs, weddings, funerals, and divorce parties.
Thanks again to Ron for donating his time to our Fundraiser, but also to answering our questions here as well. We think you'll agree he's a top chap. You can find ReidGraves on Spotify and on Facebook here https://www.facebook.com/ReidGravesmusic/
And on Twitter he is @RealReidGraves
If you, too, are a writer and like what we do at PoetsIN, then get in touch to talk to us about being interviewed yourself. Drop us an email on paul@poetsin.com
Please follow and like us: