Creativity is at the core of what we do. Here at PoetsIN, we teach creative writing to purge the innermost feelings most of us struggle to expel. It should come as no surprise to you that as a charity, we rely on fundraising events along with the generosity of companies and trusts to enable us to reach many people within our communities who find themselves with a mental illness.
We like to get stuck in and have plenty of fundraising events lined up that you can get involved in. We have lots of support from America and other corners of the globe and we've kept that in mind when organising these events. Some events will be location based, but other events will be accessible to anyone, no matter where you're geographically based.
Take a look below, and keep visiting, this page will be updated regularly. Past events will be displayed towards the bottom of the page, with pictures and information about the event.
If you have ideas for any fundraising events, get in touch. You can also visit our help us page, for more ideas on how to help us thrive.
Upcoming Events
We currrently have no events scheduled
Past Events
August 17th 2019
Organised Skydive at Sibson, Cambs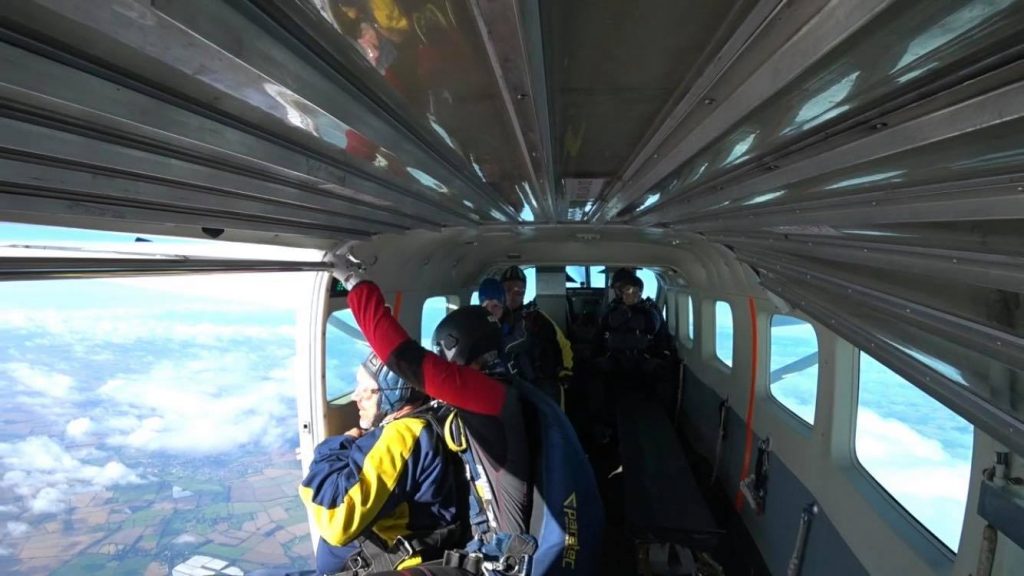 This Skydive for PoetsIN raised over £6k in much needed funds! Read more about the incredible people that threw themselves out of a plane here!
September 14th 2019
The Stress Ball Charity Event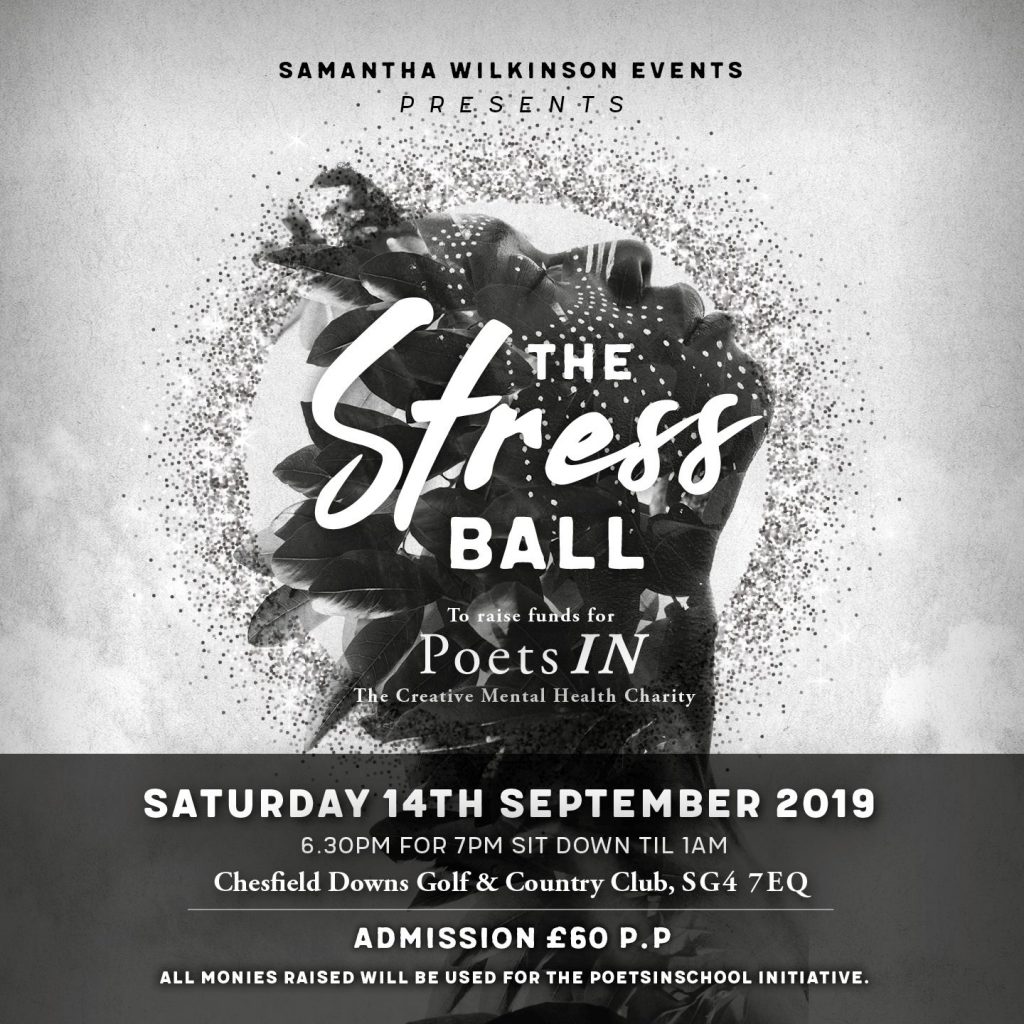 We raised over £6 and had a great night. Thank you to all those that took part and their generosity! Read more about the night via this link.
June2019
Wellbeing Walk at Sandy RSPB Nature Reserve
A Wellbeing Walk at RSPB's The Lodge Nature Reserve and Gardens in Sandy, Bedfordshire for a morning of nature, words and mindfulness.
A chance to move, to stretch, to think, to pause, to immerse yourself in the sounds and beauty and nature. To come together as a community in conversation but equally to take time out for yourself.
Self-care for a Sunday morning in stunning surroundings focusing on connection – to ourselves and others and we'll invite you to harness the power of words and express yourself through a #sharetheloveletters card and to leave it for someone to find.
When you write words to lift up others, you also write them to yourself. A powerful practice.
The event was free but we welcomed donations to our charty
April 2019
Virgin London Marathon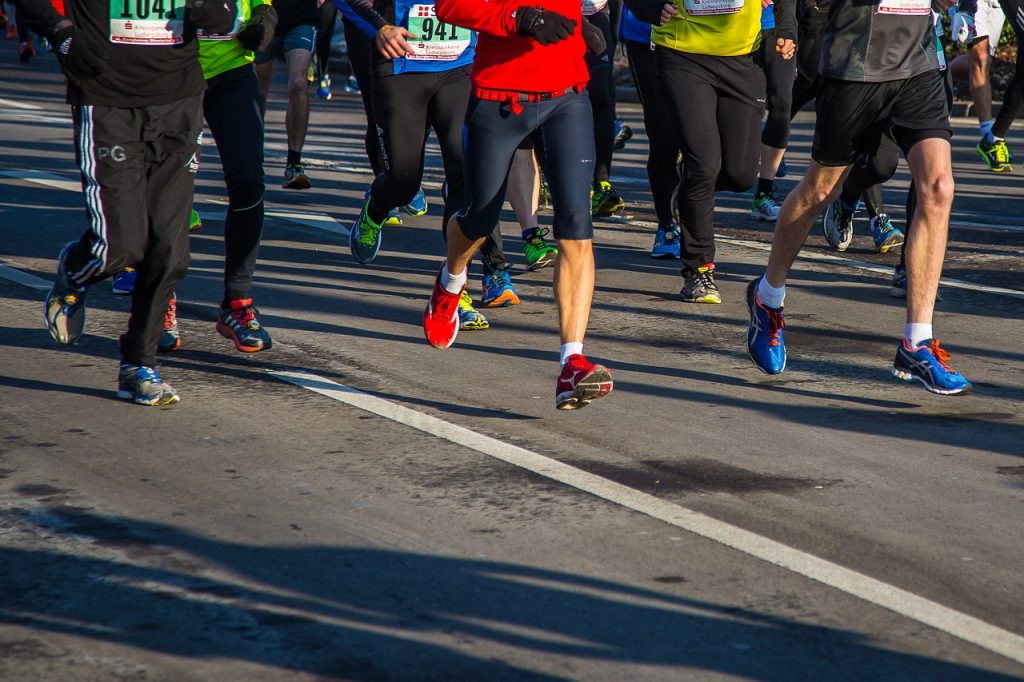 Emma Moorman was the superhero who ran to raise money for us in the London Marathon. She raised over £1700! Why not run for us next year or throughout the whole year in any running event?
November 2018
Art and Soul Wellbeing Day

Art and Soul was an event bringing you all things wellbeing, mental health and sustainable living. With workshops (including a PoetsIN one) and stalls to purchase items for yourself and others – profits went to PoetsIN.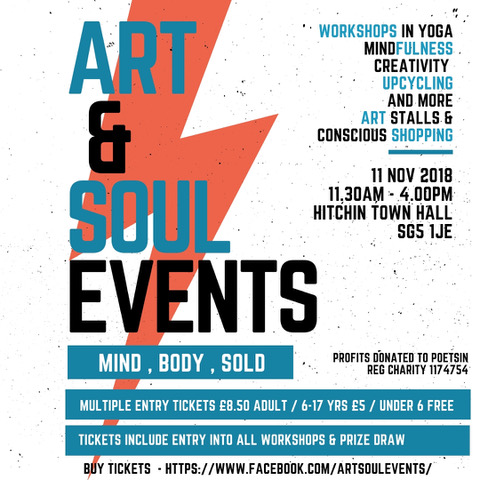 July 2018
London Scrawling – Spokenword / Indie Music
We teamed up with Generation Next to bring an awesome Summer bash.
With indie music and spokenword poetry, all day fundraiser gig at legendary Nambucca in London saw some very talented people donate their time for us. If you're a poet, musician or promoter that would like to organise something similar, get in touch.
September 2018
Scribedive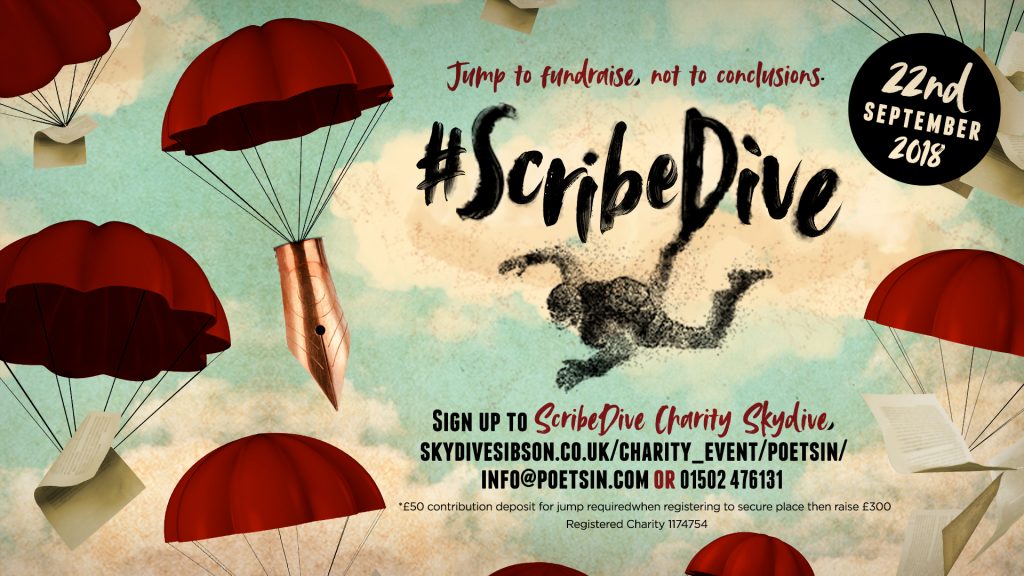 Seven wonderful, brave and crazy people came together to raise thousands for PoetsIN.
It was an amazing day where friendships were. We'd all shared something profound and are all looking forward to doing it again. And money was raised for PoetsIN. A staggering total of over £6k was raised – most of which will go towards the charity and helping people that suffer with their mental health.
Hayley, Charlie, Zoe, Nikki, Amie and Matt – THANK YOU for everything. What you did means so much and we are lucky to have such great supporters. You all rock jolly hard.