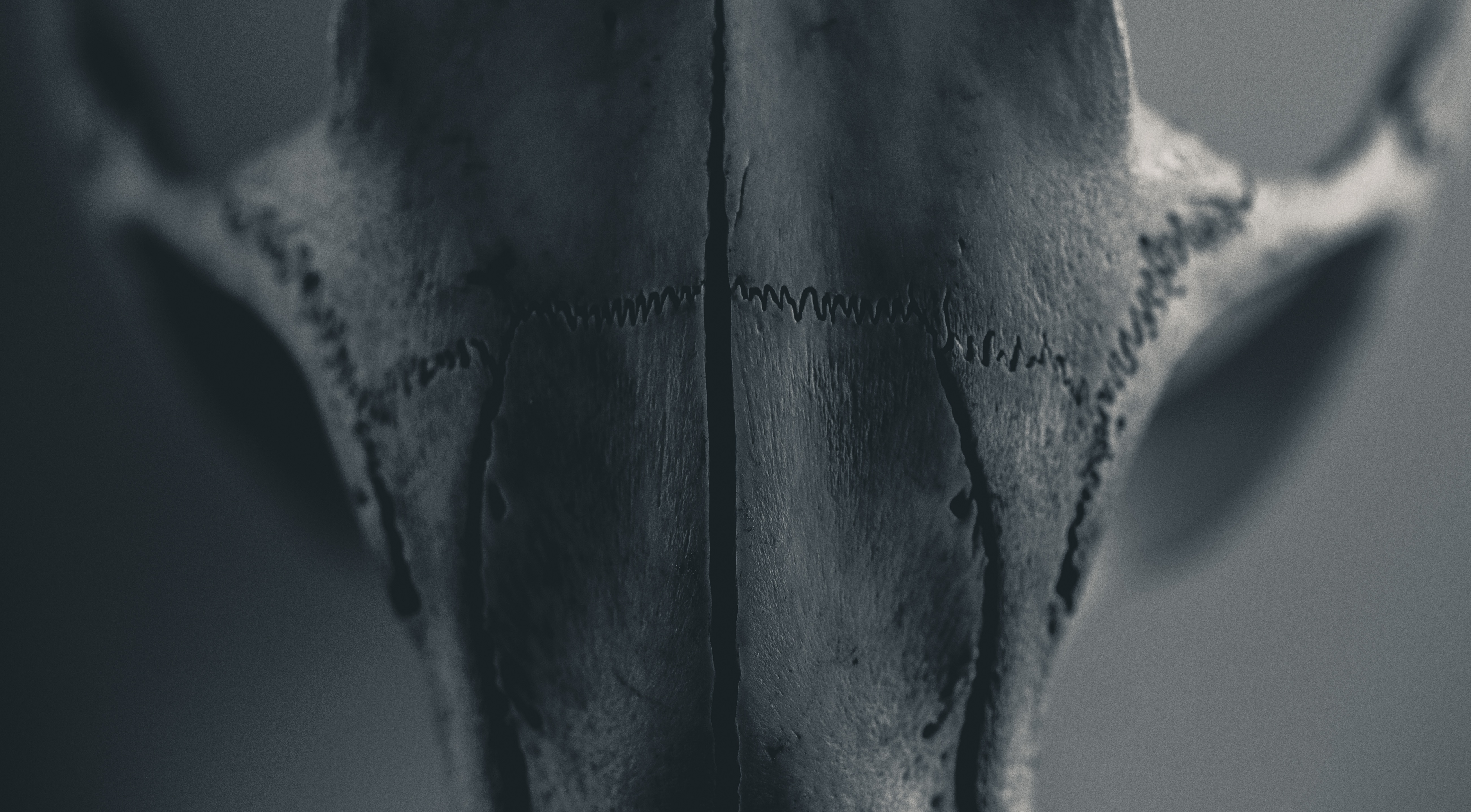 Everyone has a story to tell; each one of us writes poetry – some, without even realising. That stream of consciousness that runs in our veins? It's poetry waiting to be written. We believe in the power of words, and that power is what urged us to set up PoetsIN.
Because of those inner streams we are compelled to bring you our regular interview feature, Writer Profiles. This week we're talking to a favourite of ours, Julie Frayn.
Julie is a Canadian multi-award-winning author of novels and short stories. Her books include Goody One Shoe, Romeo Is Homeless, It Isn't Cheating If He's Dead, and Mazie Baby, the 2015 Kindle Book Award winner for horror/suspense, amongst other awards.
She writes hard hitting, and at times, polarizing fiction that dares to focus on death, sex, female empowerment and disabilities. She also swears a lot, which we love.
Who are you and what do you do?
I am mother to two grown children and the world's chillest moodle. Grandmother to the craziest and most adorable grandpuppies on this planet (can't speak for other planets having not visited yet). I am a writer, which is my passion, my pastime, my frenemy, and the love of my life. And to pay the bills (until writing does and I can do it full time), I am an accountant, currently warming the chair of CFO at a local charity and living history museum. You can call me Julie.
What is your relationship with words and how has that evolved?
I've been in a serious relationship with words since before birth. My mother told me that she would read to me in the womb. Nothing too serious, mostly just children's books that she also happened to be reading to my older sister at the same time. Mom says that when I was three, I was reading aloud to her. I don't remember so I'll take her word for it. In school I split my passion for language arts with my love of math, and excelled in both classes. Which made up for me being a sports, um… loser with a capital L. When my children were young I would make up silly poetry to make them laugh. As they aged, my choice of what to write aged along with them. Now they are adults. Sassy, sarcastic, smart and smart-ass, profane, complicated, and a little dark. Just like my fiction.
Pocketful of Bones is dark as hell, sexy, tender, totally original and altogether disarming and disturbing at the same time. Do you enjoy walking a fine line with what is perceived as 'normal'?
Hell yes!
When I first started writing fiction for adults, I had to make a concerted effort not to skirt around the hard stuff, not to lighten up the dark side. Now I don't have to try, the dark just spews forth.
My credo is "write like no one is reading." I don't worry what my mother would think. She has Alzheimer's, and her lifelong love of words has come to a devastating end, even if her life has not. Besides, she would hate all the fucking (the extensive use of the word and the sex). I don't worry what my children might think. They are as twisted as I am (and I take full credit for that). I don't write with a particular reader in mind because readers are as varied and unique as, dare I say it, snowflakes. So I just write. The goal is to build visceral worlds and flawed but relatable characters. To make people feel something. Anything.
What the hell was the inspiration behind the book?
It all started when I got an email at work. The subject line was "Saga of the found bones." Which of course I wanted to write a book about. A long time ago, bones were found on the grounds where I work. Every once in a while, a few more would surface. This time, it was a skull! Tres exciting! I scoured the pictures that were attached (I was not allowed to see the actual skull as it was evidence), asked far too many questions, and discovered a tiny hole in the mandible. I'd found a critical clue! Perhaps a very small calibre bullet or the impact of an ice pick. A little googling proved that hole was part of everyone's mandible. It's called the mental foramen (through which the mental nerve and other vessels pass from one side of the bone to the other).
Since I was clearly no detective, I decided to stick to what I do. I applied a healthy dose of what-iffing and the bones of a new novel began to form. Get it? Bones? I crack myself up. And as with all my stories, I started out with one idea in mind, and it morphed into something unexpected. I love the unexpected.
Award winning Mazie Baby is a bitter sweet story of female empowerment with such shades of darkness and light. How did it come to be born?
One day, had the sight of someone stabbing a knife straight into a man's thigh flitted through my mind. Maybe I was thinking of my ex or something, who knows? But that flit sparked a scene, and from the scene came a book. I put all the awful men I know (not all the men I know, just the awful ones) into the character of Cullen. All the emotional and physical abuse, all the demeaning, controlling language that is so familiar to so many women friends and family formed this man. Most everyone has either gone through what Mazie endures, or knows someone who has. Readers cheer for her and want her to find freedom and happiness. I didn't shy away from the tough stuff, so the result is a pretty brutal and honest look at domestic violence.
How long have you been writing, what is your favourite style of writing and why?
In school, I loved to write short stories and I dabbled in poetry. I also sketched and spent hours poring over one pointillism drawing after another. There was always some kind of creative endeavour going on, sometimes even making my own clothes. After I graduated, the writing lapsed as I started my adult life and spent far too much time partying and dancing. But damn, I had fun.
When my children were young, I had a little breakdown because I wanted to be able to stay home with them. But, being the "bread winner," finances dictated otherwise. I went back to work after my 17 weeks of government-funded partial-pay maternity leave. My ex got to stay home and play mister mom. No fair! I figured writing was my answer. I'd knock off the world's greatest novel, get published, and stay home with my babies while the royalties rolled in.
NOT!
I was so fucking naïve. I did bang out some kids poetry for my children's amusement. And I took a creative writing course or six. The first short story I wrote, Suicide City, became, 17 years later, my first novel (now re-titled Romeo is Homeless).
Style of writing? Hm. Cursive? Har har har… I call my style "word vomit." A kind of stream-of-consciousness I use to get ideas and words on paper without too much thinking and no editing. That's why I love doing National Novel Writing Month (NaNoWriMo) – it is a month full of word vomit. Without that push, that daily word count goal, the writing would languish. Which explains why it took almost two decades to finish my first novel. Four of my five published novels began during NaNo or Camp NaNo, and my current WIP took shape during last November's 30 crazy days and nights.
I call my style "word vomit." A kind of stream-of-consciousness I use to get ideas and words on paper without too much thinking and no editing.
Many of us within this group have experienced times where writing has helped us overcome times of pain, describe the first time you realised the true of power of words.
I was eight. We'd moved away to another city, and came back for a visit later that summer. I ran to my best friend's house and rang the bell, all excited to see her again. She came to the door, looked me up and down, and said "What do you want?"
I'd been hurt by words before. But this was the first time I realized they could cut you.
Luckily, they can also heal. A heaping dose of my mother's hugs and kind words took the pain away. But I never forgot how easily this girl sliced through my heart with her thoughtlessness. I believe that moment molded my nice-person ideology.
I personally write my best stuff when in a rage, heartbroken or fighting depression. Are you affected in similar ways and do you use writing as a venting mechanism?
I don't. When I'm in that headspace, I tend to turtle and drink, polish off a whole cheesecake and put my worn copy of Dirty Dancing in the DVD player on repeat. I don't write well when I'm negatively emotional. And I don't vent in writing. I do my best writing early in the morning. And find time to write during my lunch hour at work. What I don't do is force myself to write every day. Unless emails about risk management and board meetings count. I don't need additional guilt in my life, so if I don't want to write, I just don't.
Most writers also love to read. What is your favourite book and why?
The Murder of Roger Ackroyd by Agatha Christie. I have lots of books I love, but this was the first I remember being blown away by. That ending! Some say it was contrived, I say p-shaw! I did not see it coming, and I loved that.
What quote inspires you the most. Why?
"No bird soars too high if he soars with his own wings." ~ William Blake. My mother called me Bird my whole life. It used to be just a nickname, borne of my eating habits (consuming twice my weight in food daily), but over the years it became an important symbol. A reminder that freedom and independence are critical to my happiness. A permanent post-it-note telling me to spread my wings every day. So important, I had it tattooed on my body – three times! So far. This quote (despite the 'he' and 'his') embodies that.
Writer's block, is it real or a myth?
Depends on the writer… I've struggled to find words before. I don't know if I was blocked, or if I was in the wrong mood. That struggle has gone on for weeks at a time. I started writing Goody One Shoe during NaNo 2015. The first day, my sister went to the hospital for the last time, and died late December in hospice of metastatic breast cancer. I'd published all of my novels during her treatments, but after her death, I didn't write for a year. I tried, but I failed. If that's writer's block, then yeah, it's real. And it really sucks.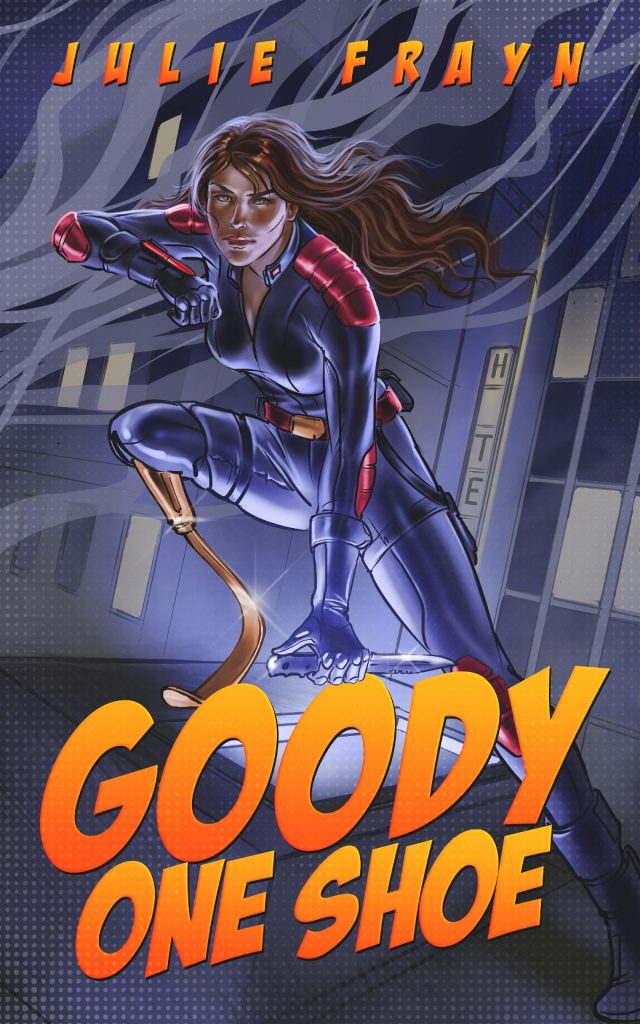 After winning multiple awards, do you now feel a pressure to better yourself in delivering to a public hungry for your books?
It is impossible to keep getting better in readers' eyes, because every reader wants something different from every book they read.
Some books just stand out. Mazie Baby has won several awards. I have high hopes for Pocketful of Bones, and have entered it in a few awards competitions, but it appears to be polarizing readers. They love the fuck out of it. Or they hate it. Like… HATE it. Too dark. Too odd. Too creepy. The latest one-star review was short and to the point. "Sick and twisted." Good. It was supposed to be all of those things. The next one is going to be of a similar dark bent. Because I think creepy is my jam.
If you could collaborate with one author alive or dead, who would it be and why?
Gah! One? I'm going to stick with Dame Agatha. She was prolific, and her stories are timeless, for the most part. I'd love to darken her mysteries and add some modern language and scenarios. And I'd just love the opportunity to shake her hand and pick her brain.
Finish this sentence… Words are the epitome of…
…life. Imagine living without them? I can't.
What's happening next for you?
Dinner.
Too literal? Sorry….
My sister was my web master and she was planning on a reboot of my website before she died. So I'm giving that a shot, learning all kinds of new stuff, like setting up sub domains, creating a database, uploading a clean version of WordPress. Fuck me. There's a reason I'm an accountant. I also need a newsletter to get my literary news out and let interested folks know when I have a new release or something on sale. This may be a critical marketing element going forward, because you can't always rely on promo sites. They go under, or don't deliver. And the one you can count on? They nearly break the bank for one ad, and it's almost impossible to get accepted. It's worth it, mind you. But it's a tough $400-800 USD pill to swallow.
And of course I am writing another book. Or three. Seriously, three WIPs. But as usual, the older two gather virtual dust and the new idea wins. It's all sparkly and shiny and shit, and . . . squirrel!
Yeah. It's like that.
So next, I am busy. Just like yesterday.
Check out Julie's website here and follow her on Twitter where she is @JulieFrayn
Please follow and like us: