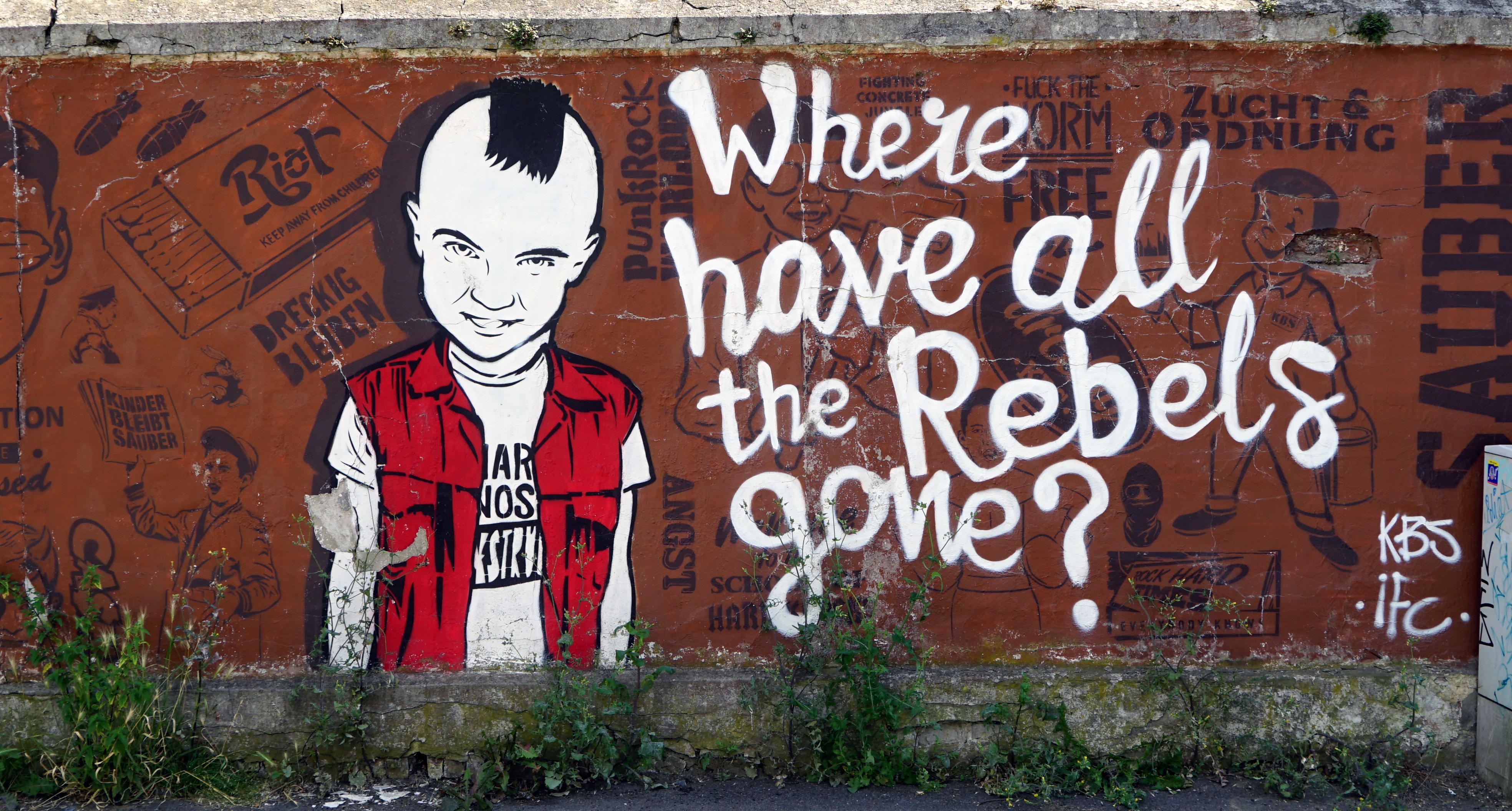 Everyone has a story to tell; each one of us a writer of poetry – some, without even realising. That stream of consciousness that runs in our veins? It's poetry waiting to be written. We believe in the power of words, and that power is what urged us set up PoetsIN.
It's because of those inner streams, that we bring you this regular interview feature, Writer Profiles. An interview with a writer. Some you'll know, some you won't. Some write stories, some poems and others, like these, write badass music.
We're pleased to bring you more great friends of PoetsIN, after they donated their time to perform at our July fundraiser in London. They are supercool and bloody lovely. They are BAD SIDEKICK.
So sit back with some chips and curry sauce, and read this week's (song)writer profile.
Who are you and what do you do?
We are Bad Sidekick, a three piece, female fronted dirty garage band, and we have just released our EP!
How would you label your music if forced to label it?
We always say we are a garage band, but i suppose its a bit punk, a bit heavy, a bit psychedelic, and someone said our songs are "skull bashing battery with sultry grooves", so we like that as well!
What is your relationship with words and how has that evolved over time?
Each song generally has a meaning, something personal to me. I try get the theme in my head and build story around it.
How long have you been songwriting and performing?
I think we all have had a go at writing songs from when we were little, messing about with ideas. But proper started in our teens.
With been together a year finding our sound and going through stages of songwriting and getting better together! And have a lot more to come! 🙂
You kindly donated your time to our Fundraiser in July. Is mental health something you feel strongly about?
Most definitely. I think mental health effects most people in the country in one way or another. Whether you have mental health issues yourself or family members or friends, it affects everyone, and everyone should be open to talk about it.
Please describe your song writing process.
The boys normally come up with a riff or a song idea, and i try a few melodies i might have, and think of a mood the riff and drums give me and write a song. If something hits me straight away, the song will come naturally and quick! We always have extra bits we have done before and sometimes, something we had done previously will fit nicely into a new idea.
Some of us write our best stuff when in a rage, heartbroken or fighting depression. Are you affected in similar ways and do you use writing as a venting mechanism?
I definitely use my mood or the situation I'm in to express what I'm feeling in a song, the boys try capture a mood of anger, or rage with a riff or beat and i will go with it. Anger, depression, drugs, all stuff we have been through.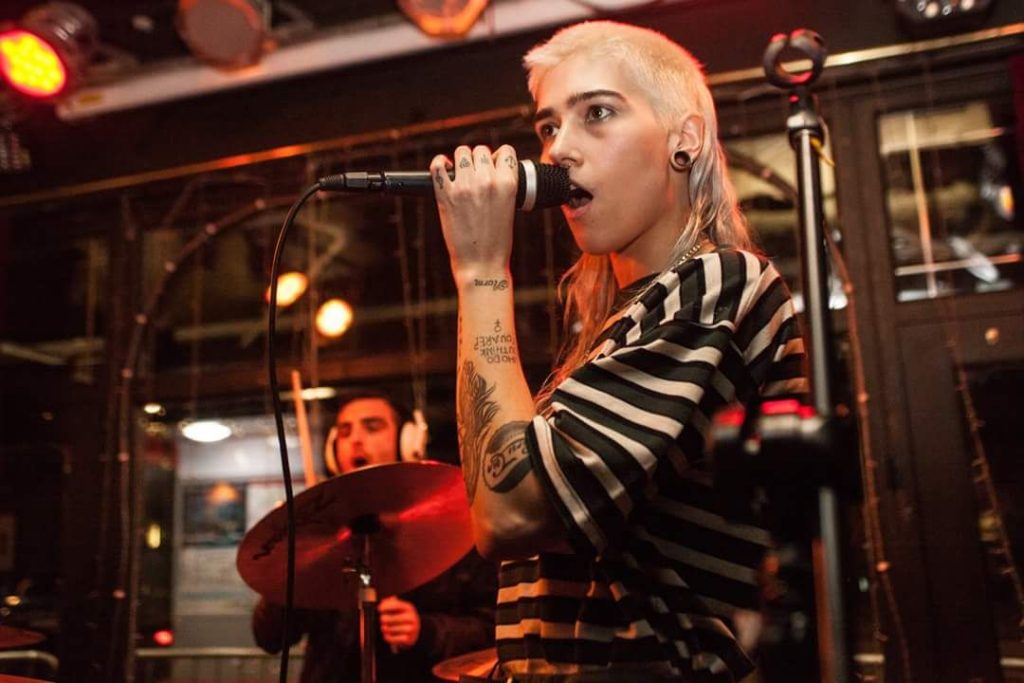 If you could collaborate with anyone out there (alive or dead), who would it be and why?
I think Iggy pop would be great to make a crazy song with, he has a special energy, great charisma and great tunes!
I think David Bowie as well obviously. And maybe the Spice Girls…..
Who are your writing influences, heroes and villains poetically, musically and/or lyrically? 
We love The Kills, Cramps, White stripes, something gritty. So many songs inspire us…but also a great film will, or series!
Finish this sentence… Words and music are the epitomes of… ?
How we are.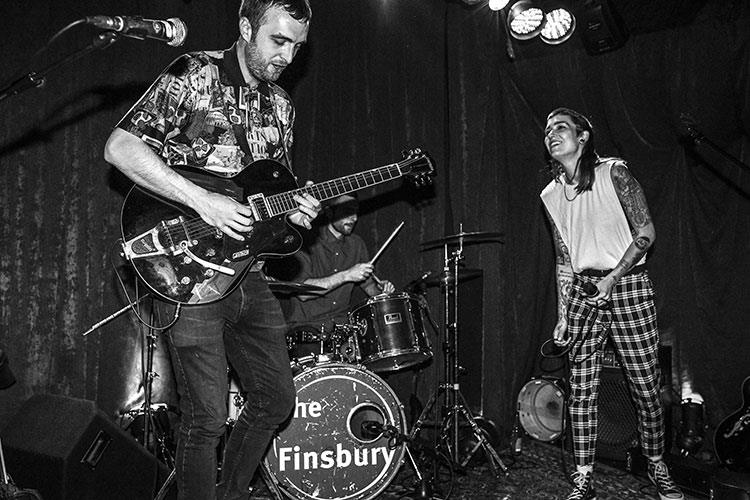 What's next for you? 
Well we have just released our EP which everyone should definitely check out! And we will be doing a lot more gigs outside of London,and keep making songs for something really special next year!!!:)

Huge thanks to Bad Sidekick for sparing the time to answer our questions and being kind enough to play at our summer fundraiser. Check them out on YouTube, Spotify,  
Facebook
 /

Instagram

and on

Twitter

. Click the links and get their badassery in your ears and eyes..
Please follow and like us: