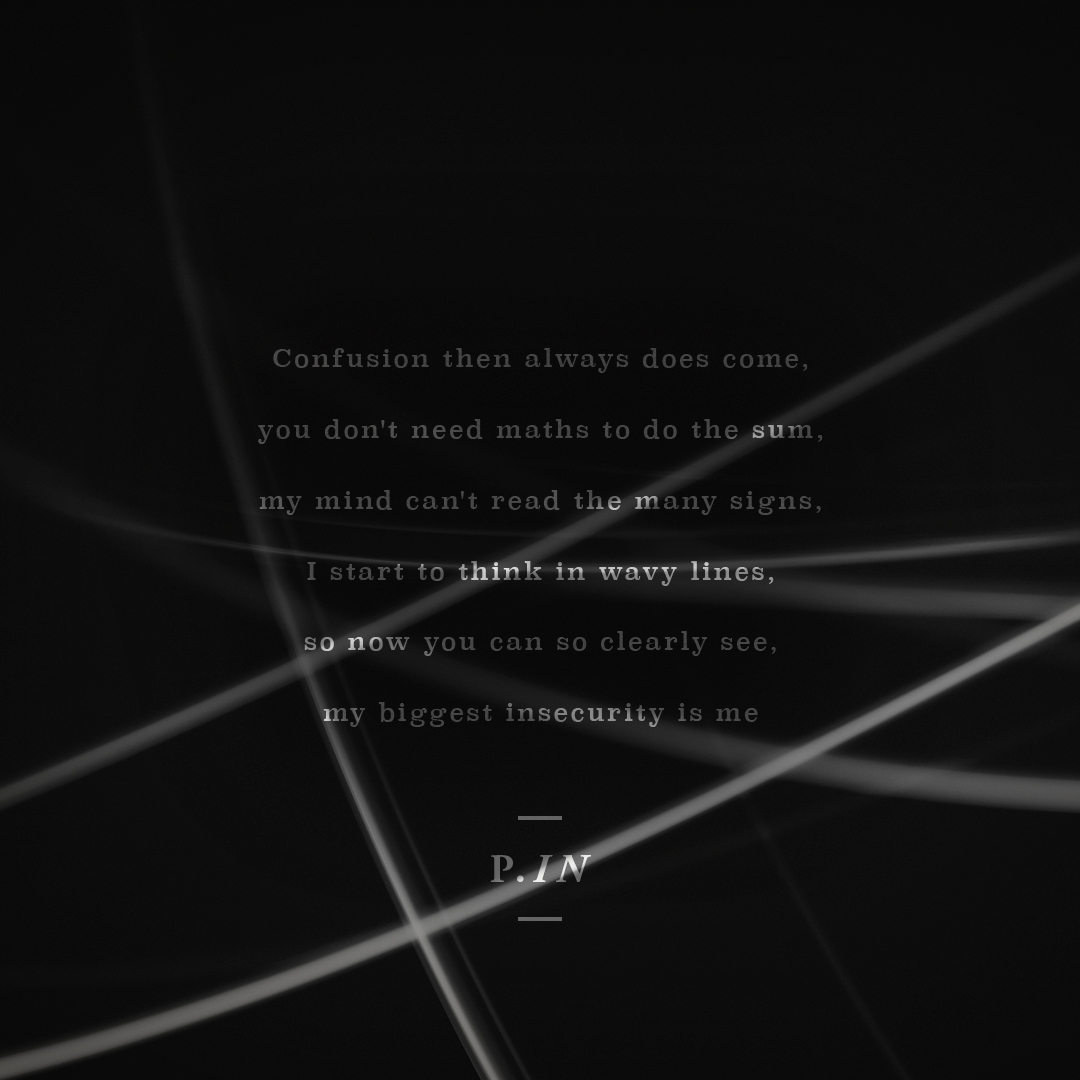 Everyone has a story to tell; each one of us writes poetry – some, without even realising. That stream of consciousness that runs in our veins? It's poetry waiting to be written. We believe in the power of words, and that power is what urged us set up PoetsIN.
It's because of those inner streams, that we are bringing you all a regular interview feature, Writer Profiles. An interview with a writer. This week it's the lovely Vibha.
Sit back, grab yourself a cuppa, and feast your eyes on this week's writer profile.


What is your relationship with words and how has that evolved?
My affair with writing started a long time back. One can call it Puppy Love. I must have been in grade 4 or 5 when my parents found my first poetry scribbled on a paper. Dad gave me a diary after that saying 'Don't tear pages of your class notebooks. Write in this diary.' That was the beginning and since then I have written numerous poems (some not worthy of sharing). But it was my son who inspired me to write stories. My first story 'Father's Reading Glasses' was published by Penguin Random House and that was the trigger for me to write more on public platforms. Interacting with other poets and writers made me realise the vastness of this world and encouraged me to hone my skill more. Last year I did a Creative Writing Course. Today writing is the focus of my life and I enjoy every bit of it.
How long have you been writing, what is your favourite style of writing and why?
I have been writing for more than 25 years but the serious writing started only a few years back. I usually enjoy writing fiction (flash and short stories) and poetry in free verse. Too many rules create a block; I just want to let my ink flow.
Many of us within this group have experienced times where writing has helped us overcome times of pain, describe the first time you realised the true of power of words.
I have been fortunate to have a very secure and happy go lucky life. I usually write about nature, the people I love and my some of my best poems have been written in the examination hall (exams are painful too) at the back of the question paper. My first conflict with pain happened when my Papa died suddenly due to cardiac arrest. We were going on a vacation and this incident happened on the train. I stopped writing.
Every time I picked up my pen, I relived his death in my words. The pain was unbearable. And then my nephew was born. It was like a trigger for me to write again. I consciously started writing about good times, happy times and slowly I taught myself to express pain.
Life became quite tumultuous after Papa's death. I fell in love and my entire family was against our relation. The war lasted four years before everyone gave up and we married. I stayed strong because I could write.
Many writers love to read. What is your favourite book and why?
Reading is next to breathing for me. I am a book hoarder and I hate to borrow books. I BUY THEM. It is very difficult to specify one book but I can surely cut down my long list to fit in here –
The Suitable Boy by Vikram Seth
Tuesday's with Morrie by Mitch Albom
A Flight of Pigeons by Ruskin Bond
The Dalai Lama's Cat by David Michie
The Mocking Bird by Harper Lee
1084 ki Maa (Mother of Corpse No. 1084) by Mahashweta Devi
Asterix & Obelix – The entire collection
Why — that is a question we leave for other time.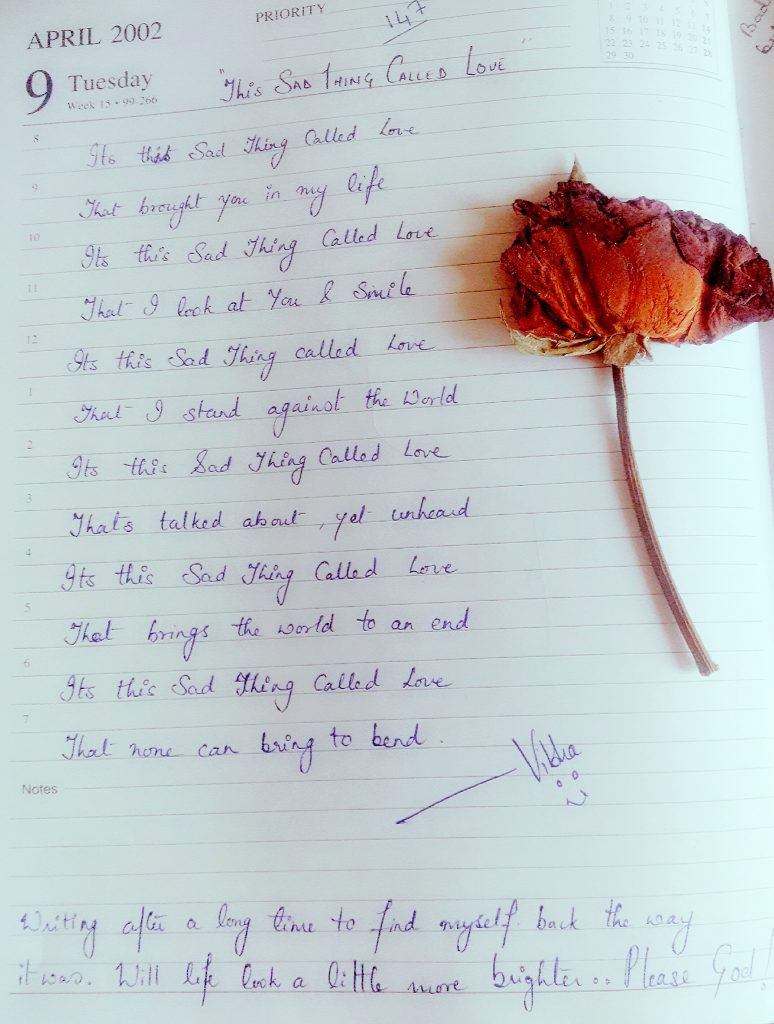 Sum up yourself in a haiku or micro-poem.
DRIED INK
A teardrop gives life,
To the dried ink on paper,
A lost love letter
Found its way back to the heart.
-Vibha
We all have moments where we truly connect with words we read. What quote inspires you the most. Why?
And when all the wars are done, a butterfly will still be beautiful. – Ruskin Bond
Describe your writing process.
A little chaos mixed with discipline. The discipline is that I write everyday even if it is a line or two.
I pick my characters from real life and living in India gives me lots of diverse flavours to write about. Sometimes ideas get lost or do not form a shape then I leave the story incomplete and later pick portions of it and convert into flash fiction. A lot of incomplete stories lay shut in my collection of incomplete stories.
Writer's block, real or a myth?
Real very real!
There is a mental writer's block and a real world writer's block when every possible thing comes in your way to stop you from writing – chores, office, health anything out of the blue will crop and the whole plan to write a thousand words a day will collapse.
What is your favourite word?
Rain … J
Finish this sentence… Words are the epitome of… expression
Our biggest thanks to Vibha for this splendid interview, you can read more of her, here:  https://throughthecolouredglass.wordpress.com/
Please follow and like us: