We're lucky to know and work with who we do, and a person running the Yorkshire Marathon is no exception. On the 17th of October, Helen will be running the Yorkshire Marathon to raise funds for The Creative Mental Health Charity. Yes, she is fundraising for us, but this is so much more than that. Her journey to get to the finish line is a story of hope, courage, and overcoming self-doubt. It's inspiration tucked neatly into a pair of trainers. We trust you'll find it as uplifting and glorious as we do. Here's Helen's story.
I have toyed with running before. I was a sprinter at school, ran a couple of 10k races in my 20s – I was SO proud of those, they felt like such an achievement. Then after my son was born and following a painful divorce, I decided in my 40s to start again, but it was different this time. I ached and hurt, and it was a physical and mental struggle. I still wanted to continue but after several trips to an osteopath for knee and back pain, when I asked, hopefully, 'could I get fixed to train for another 10k'? The answer was an emphatic 'no'. "You'll just store up problems for when you're older. Find another sport!"
I was devastated. I had set my heart of running, improving, and trying that distance again. So, eventually I started to cycle. It was fun, it was easier, and it was sociable… but it was not RUNNING! I cycled for years with friends, and we've had some great adventures but then I started to ache (again) -this time in my coccyx… a royal pain in the backside! Even sitting on a sofa was painful, let alone a bike seat.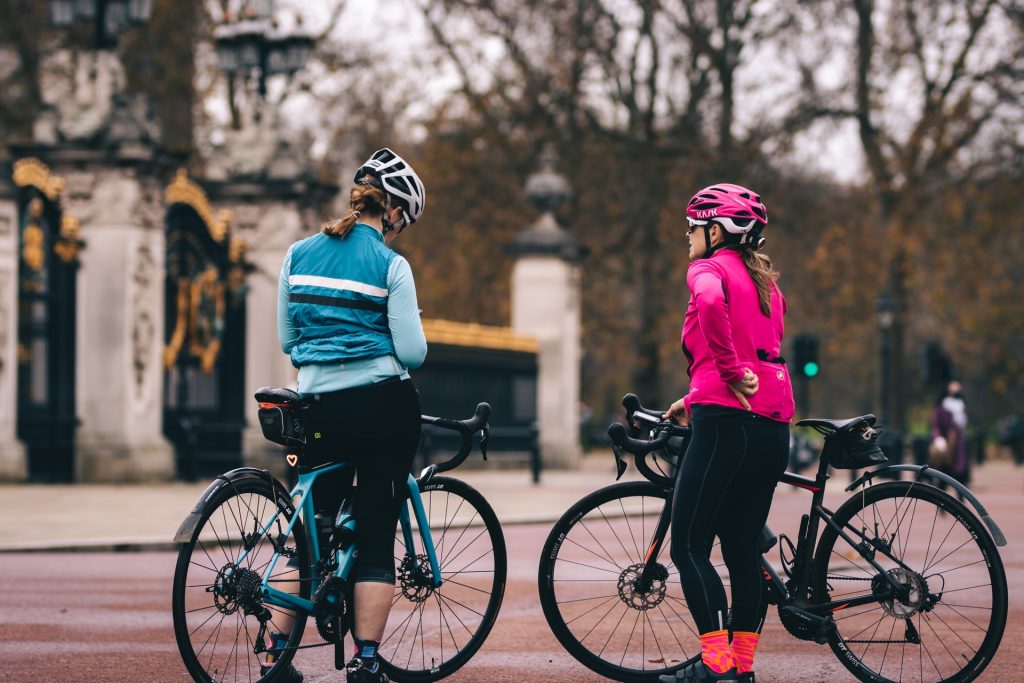 So I stopped.
Then in the winter of 2019, as the nights drew in and my lack of exercise weighed upon me physically and emotionally, I had an urge to try again.
What if I could gradually start to move, just jog? Maybe complete the Coach to 5K programme slowly and see if my knees would cope? What if I could slowly jog a Park Run? So that was it, I went out in the rain on my own, didn't tell a soul (what if I failed?) It was slow and I was inconsistent, and I hated it. Then, a few months later I heard of a new running club in the village next to me – they were starting a Couch to 5K programme so I joined and that was the massive turning point.
I ran with friends, met new friends, and was encouraged all the way. I learnt how to warm up, cool down, strengthen my body in between sessions (all the questions I wish I had asked how to do over 15 years ago). It was slow, but we got there and then as lockdown set in, so the running group flourished, and my confidence too.

My goal was three-fold – to run a Park Run (5k), injury free and to enjoy it. That was my limit. I wasn't interested in anymore. I did not believe I could do any more.
Then during one lockdown virtual event, I "accidentally" ran 12k. How on earth do you accidentally run 12K, you may be asking?
We organised a virtual 'baton relay' where each person hides a coloured baton in the undergrowth, sends a photo to the next member of their team, who then runs to recover it, runs some more to re-hide it… and so on.
I was thrilled that I recognised where it was (some of those fields and hedges all look the same to me!), but it was only as I prepared to leave the house that it dawned on me… it was MILES away! I had only just finished the 5k programme. It turns out that the person leaving the baton for me thought I was a distance runner -maybe she knew something I didn't!!
So, I ran. We were a team and the first to finish won! I am secretly quite competitive (something else I've learnt!) … so, I ran and when I found the baton, I realised I had already run 6k -my longest run. I could have walked back, but that would have delayed our finish, so I ran back home! 12k later, exhausted but elated, I realised that I held such a strong limiting belief and had just smashed it! Yes, I had been protecting my body and trying not to do too much, but that stopped me from really trying, pushing, or challenging myself.
The rest is history. I entered a virtual 10k run the next week (my secret dream, though I didn't dare say it) and loved it. Later in 2019 I ran a virtual half marathon.
New Year 2019 our club leader asked for our New Year Challenges, and well, I'd run a half so why not a full marathon?? It was a ridiculous notion! Me, running that far. But I had already proved to myself that I had been limiting myself, holding on to old, worn-out beliefs.
So, I committed to it. A few of us found a marathon we wanted to enter and so the training began. It also helped that I committed to run for PoetsIN and by doing so, I was making an external pledge to them and being publicly accountable.
Stage 1 was rehab. I injured my ankle running at Christmas. The old me would have thought 'you're storing up injuries for when you're older' and stopped -but I WAS older and I wanted to run, so I rested, let it heal, followed some rehab exercises, and got back into running slowly again.
I followed a running fitness plan for months and then a 20-week marathon plan, which I will be taking part in just over 2 weeks' time on October 17th. Yesterday I ran the longest I have ever run -20 miles- and although I ache a bit today, I loved it!!
I'll be running my first ever marathon in York on October 17th to raise money for PoetsIN, just 2 weeks before I turn 55!!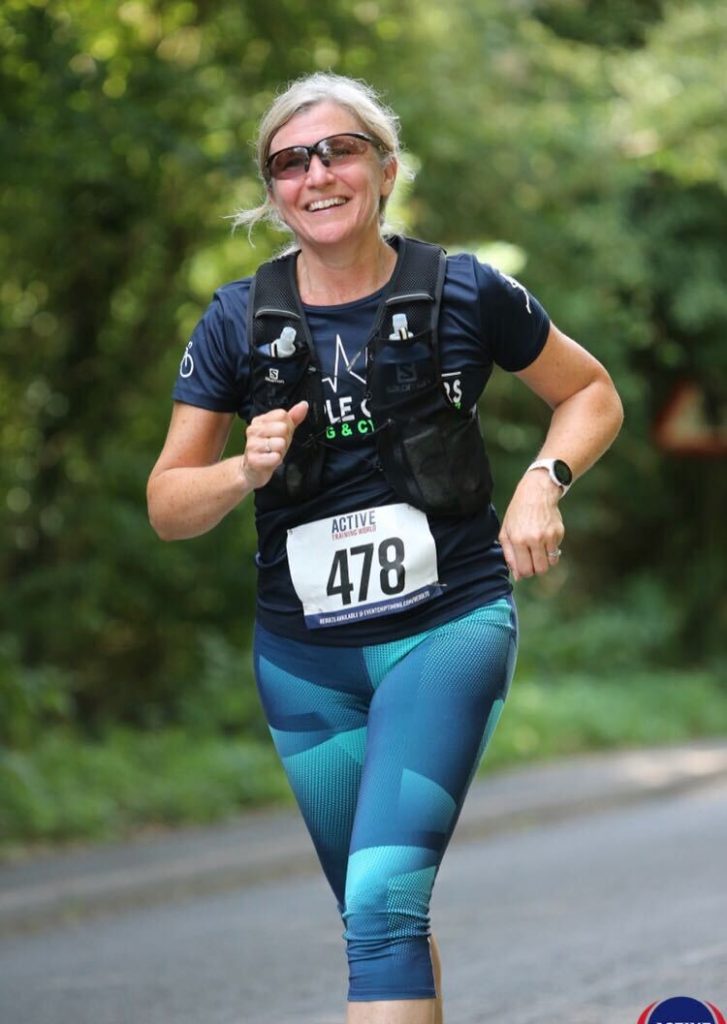 Over the past year I have learnt 3 key things:
If you do not like the answer… ask different questions
We are capable of so much more than we limit ourselves to
I may not be the strongest, fastest, or youngest, but my resilience and determination will get me to the finish line
I have needed to dig deep, and several times have wanted to stop, but the desire to raise money and to really challenge myself has been such a motivator. Wish me luck!!!
Please follow and like us: