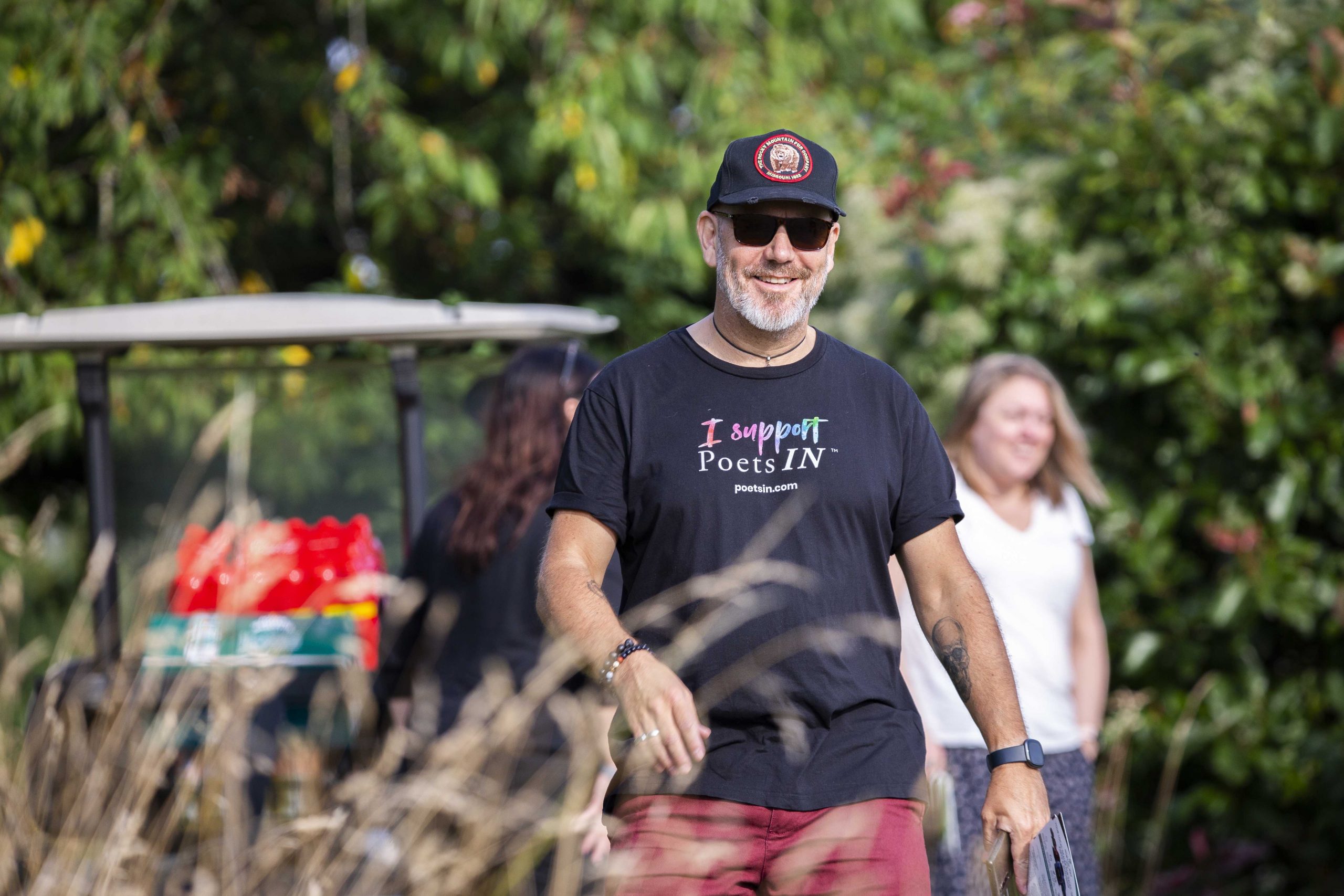 Here at The Creative Mental Health Charity we're not the sportiest of people. Our pens are our rackets and clubs; the page is our course, court and playing field. But back on a gloriously warm September day, we crossed the beams and held a very successful charity golf day at Chesfield Downs Golf Club with an auction afterwards. It was a great success!
We ended up raising over £8K – which is incredible – and profits from the day have helped us continue to deliver proven support to children and adults everywhere. However, none of it would have been achievable without the support, sponsorship, donations of prizes and bids in the auction.
We have a lot of thank you's to give, and we're hoping we exclude no one. Firstly, to the people and organisations that sponsored a hole. In doing so, they each received a banner printed by Phillips Digital Print that was proudly displayed at the hole or event they sponsored.
For the sponsorship of holes a huge thanks to Premier Solicitors, Leysbrook Estate Agents, Phoenix Communications, The Arborist, Pure Stoves, Morgan Green Advisory, HBC Logistics, JG Sports Injury Rehab, Raymond James, DB Sharp, Direct Services, The Mortgage Station, GoVox, Rapid Asset Finance, The McCarthy Family, Floyd Automatic and Sunshine Gardens
The Beat The Pro competition was sponsored, and Pro'd by the resident profession at the golf club, Craig Kearney. He was challenged by pretty much everyone in the teams that went around the 18 holes on the day. To say people were competitive is an understatement, but James remained almost completely unbeaten on the day.
The golf day, and the funds raised by it, were very much magnified by the generous items donated to be auctioned and the people who bid on them in a silent auction. Big thanks going out to the following generous and lovely people that donated amazing gifts.
Thank you to our patron Sarah Graham for donating the incredible 'Sweet Heaven' Limited Edition Print which raised £1,000 on it's own (now owned by Susie Bewell at Raymond James. Susie also snapped up the amazing Star Wars print donated by very talented Katerina Meccano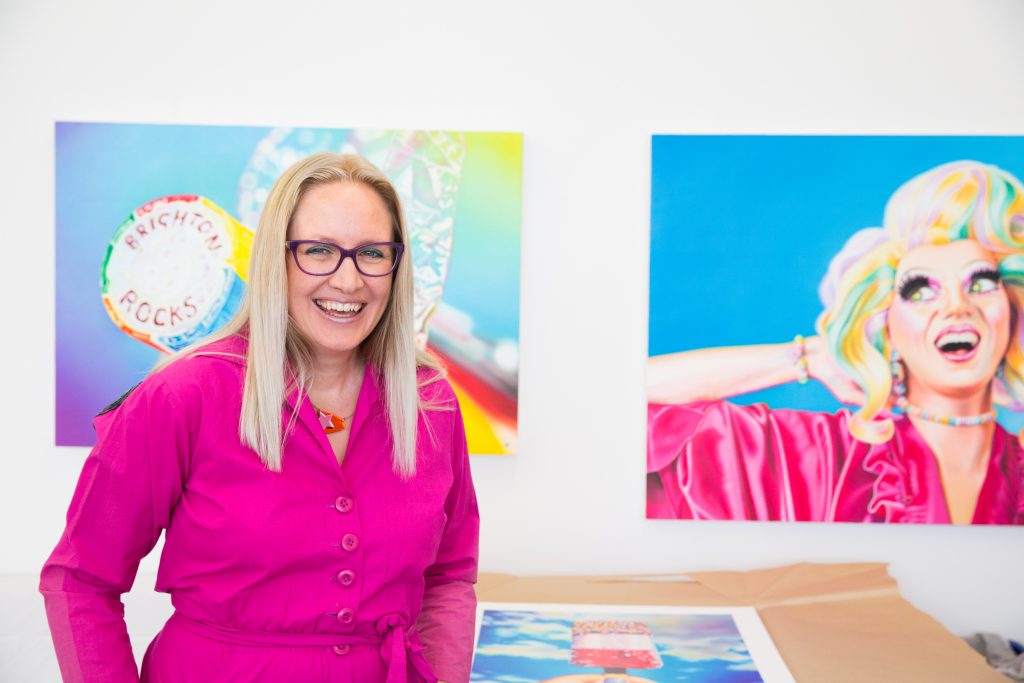 The inimitable and awesome Award Winning Photographer Sharon Cooper donated a family photo shoot. Huge thanks to Luton Football Club who donated this year's team shirt signed by this year's squad. Meanwhile, someone will be feeling and smelling lovely after snapping up the essential oils package kindly donated for auction by doTERRA
Not only did golf pro Craig Kearney help on the day, but the lovely chap also donated 18 holes on Trackman Simulator around St Andrews and 1 Hours golf coaching! Thanks, Craig, you're star!
The stunning piece of framed art – "Repast of the Lion" by Henri Rousseau was donated by Apollo Art – thanks everyone! Artwork of a different kind was donated by the continual supporters of the charity, Biggleswade based Pictures of Lily, who generously donated a tattoo voucher as well as some cool kids tee shirts. As always, thank you!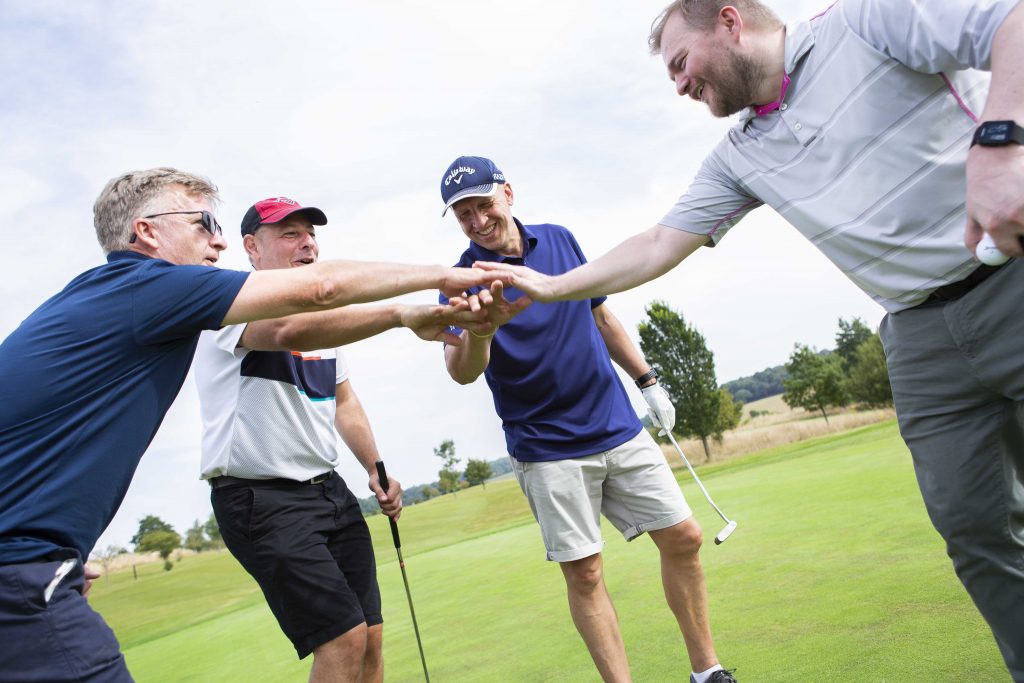 Gorgeous SHO Reusable bottles and food flasks went to two lucky winners. Someone will be enjoying some underwater activities, thanks to the Herts Dive Club, who donated two "Discover Scuba Diving lessons"
Beautiful people won beautiful things donated by beautiful companies. Huge thanks to Step Up to Beauty for the voucher – and Mon Paradis for the home based beauty treatment and massage! Also from Elysium Salon Beauty, a glorious top to toe pamper plus a 2 weeks gym pass. Wow!
Cosy country pub The Bull at Gosmore donated a meal voucher- thanks guys! From sedate to noisy, co-founder Paul's favourite band Bring Me The Horizon kindly donated some Syko Juice Sauce, a bag, tea towel, large tee shirt and two necklaces. Loving the merch, guys! You rock!
Big love to Needham House, Wymondley for the donation of Traditional Afternoon Tea for Two and shout out and huge gratitude to the Bushel and Strike, Ashwell for the Meal for 4 people!
More inky artwork from the talented Erika Allen at The London Social, who kindly donated an hour session. To the queen of sweaty workouts, Emma Williams Fitness – thank you for donating a month of weekly sessions!
And last, but by no means least, not only did she donate a Portrait Photography Session but the incredible photographs on the day were also by B Photography. You were AWESOME, Bianca!
The day would not have gone so smoothly were it not for the generous donation of their time by a few incredible volunteers. Big thanks to the following human beings: bubbly and bespoke labels by India at Bottle Bazaar. Thanks to Susie Bewell and Chris Phillips for placement of signs and general support. The very popular Booze Buggy was driven (with great glee) by Nikki Pitman and Rachael Lawty. Angela Cooper helped to herd cats and Eddie Curran from BNI fed me ideas. And again, Bianca Valentine took the photos on the day and captured the absolute blinder that it was.
It was exhausting, it was stressful leading up to it, but what a wonderful and successful day it was in the end! The sun was out, fun was had and a really good chunk of money raised. Thank you to each and everyone one of you – and if I have missed anyone out,please prod me on paul@poetsin.com
Please follow and like us: