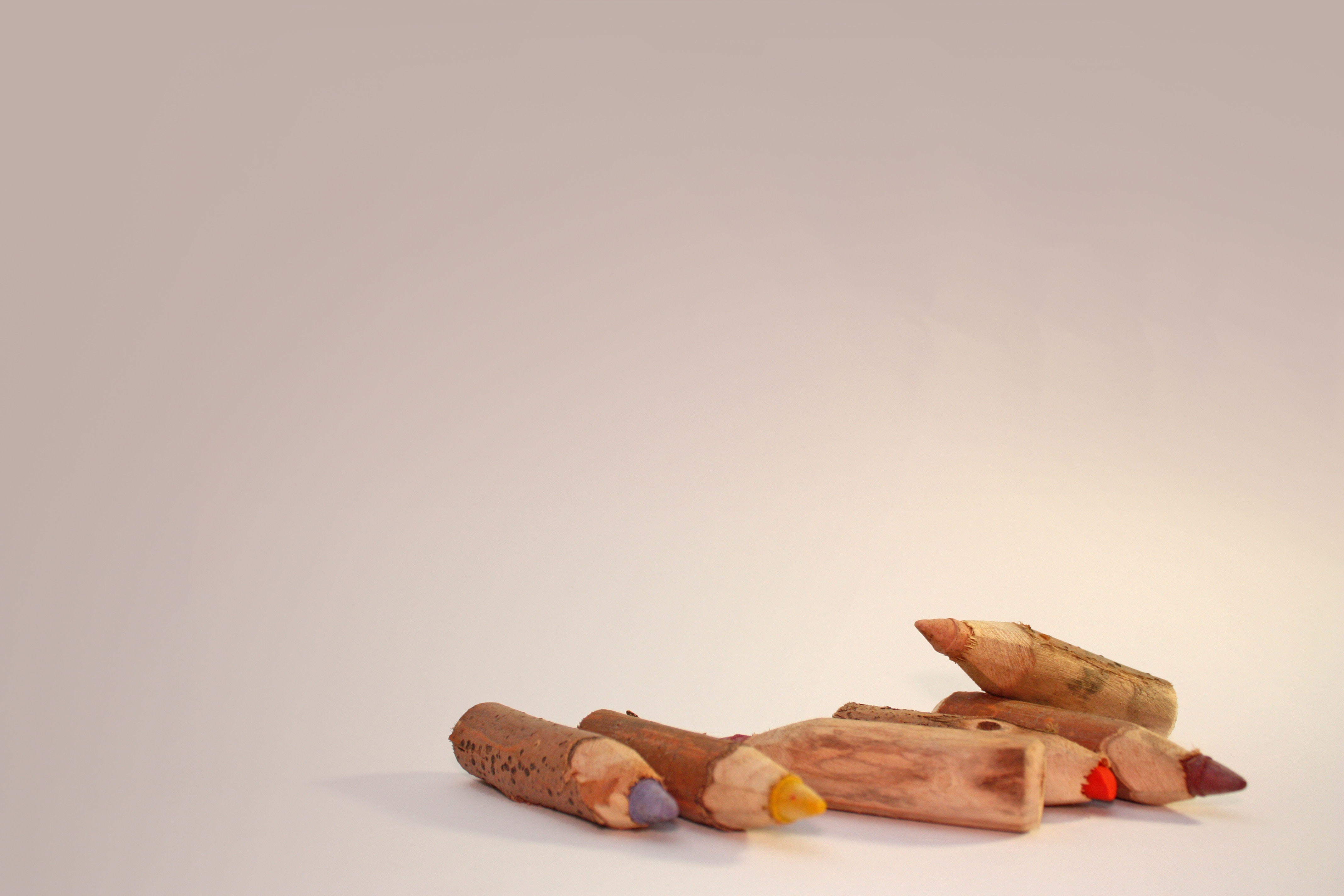 Everyone has a story to tell; each one of us writes poetry – some, without even realising. That stream of consciousness that runs in our veins? It's poetry waiting to be written. We believe in the power of words, and that power is what urged us set up PoetsIN.
It's because of those inner streams, that we bring you this regular interview feature, Writer Profiles. An interview with a writer. Some you'll know, some you won't.
This week it's someone that answered our reach out for writers to get in touch and talk to us. Her name is Jade Moore.
Sit back, grab yourself some falafel and feast your eyes on this week's writer profile.
Who are you and what do you do?
I am Jade Moore, and right now my official job title is 'freelance writer'. A lot goes on under that umbrella term, and a typical week for me involves lots of coffee shop meetings, working with a client and getting through lengthy to-do lists to make sure my various projects are running smoothly. I write for The Beestonian magazine, as well as editing it and writing about literature and poetry. We've recently been given a heap of funding and sponsorship, so I'm currently doing a lot of invoicing and preparing for the magazine's re-launch in glorious colour. I kind of take life as it comes and go with the flow, while trying to earn a bit of money from the things I love. That's what I do.
You write fiction and poetry as well as review books. Which do you enjoy doing the most?
It varies depending on how I'm feeling. I go through phases of them all, but I think I get the most enjoyment out of poetry, because it's the one that really allows me to connect with people. I go to open mic nights, put my name down, then say words in front of people. Hopefully they clap, and sometimes they'll come up to me and say how much they enjoyed my poems, and although I don't do it to get an ego boost, it certainly reminds me how much I enjoy being able to share a bit of myself with a room of people.
Fiction is harder for me to write, but once I get into it I enjoy it, but it's a more solitary area and I fall out of it quite quickly. Reviewing books is more like a hobby, but as a way to keep my hand in when it comes to writing a bit more journalistically, and to explore the books I'm reading and share that. Weirdly, the most enjoyable book reviews are the bad ones. If a book really rubbed me up the wrong way, that's very satisfying to write and rant about.
What is your relationship with words and how has that evolved?
My relationship with words was probably ingrained in me from a very young age. I use to be fascinated with notebooks and diaries. I would grab a book, and copy out the writing. Or I'd watch the news and then try and write out what I just heard. But words as self-expression really started to enter my life when I began writing a diary. I had done this on and off for a while, but without real conviction or creativity. Then in the summer of 2007 I started writing one properly, but it was a stereotypical moody teenage diary. That got me into the habit of writing and exploring the world through words, but it wasn't until I started reading that I really connected with the written word. Then once I managed to make it to uni and study English with Creative Writing, my passion for words (reading them and writing them) just kept growing, and I've never let go of that.
How long have you been writing, what is your favourite style of writing and why?
I'd say that I've been writing properly since I started uni in 2013. I'd written before then, but it was doing my degree that pushed me to start taking writing seriously. I have a few favourite styles of writing, both to read and write. I fancy myself as a non-fiction/memoir-ish writer, and I love to read that too. But it's easy to confuse genre with style, and I'd say that in terms of style I love a more personal approach. I want to get to know the writer through the words they put down on the page. I can read genres like thrillers or fantasy, and they give me escapism, but I prefer to read books that let me explore another human being's experience of the world. That's what I aim for in my own writing too, especially my poetry.
We are a charity entirely based on creative writing aiding mental health. Is this something you can relate to?
Yes, 100%. I started writing poetry as a form of therapy to deal with my anxiety, and for a long time writing and mental health went hand in hand. These days, when I look back at the poems I wrote then I can only pick out a few that I would be happy sharing. But at the time, each poem and each word was written in a moment when I needed something to take my mind away from all my anxious feelings. The poems were very direct and explicit about being 'anxiety poems' whereas now my poems are a bit more subtle, and aren't written in anxious moments. But the act of writing creatively got me through some very difficult times, and I think poetry in particular can be a good way to battle mental health stigma. Some of my early performances were about that, I got up to read my poems about anxiety, and in doing so was putting myself in an anxiety-inducing situation. So they were about overcoming that, and building up confidence in myself through my writing.
Many writers love to read. What is your favourite book and why?
I have lots of favourites, but I always come back to The Perks of Being A Wallflower by Stephan Chbosky. I was given the book as a gift because my friend said I reminded her of the main character, Charlie. He's a very introverted character, and this was the first time I had encountered someone like me in a book. I could relate to him so much, and sympathised with his own struggles. Some of the quotes in the book spoke to me in a way that other books never had before, like it was explaining myself back to me. I would even take the book to my mum and say 'look, this is how I feel'. I was very disconnected from myself at the time, physically and mentally, and this book was the first step to reconnecting with the person I am. I have a lot to thank Charlie for, and the friend who knew me when I didn't even know myself.
Who would you like to collaborate with the most, living or dead, and why?
This is a tough one. I think I'll have to say Jeanette Winterson. I'm not sure what kind of stuff would emerge from a collaboration, but I think I'd like to see what she'd do with poetry, and then I'd try to get some inspiration on fiction writing and how to succeed at magic realism. Her books and stories are the kind of ones I wish I could write, so a collaboration with her would probably be the closest thing to that I would get.
Sum up yourself in a haiku or micropoem.
The person you see

is still working herself out.

Pages keep turning.
We all have moments where we truly connect with words we read. What quote inspires you the most. Why?
I'm going to give you some Fernando Pessoa now, because his words were a revelation to me: "I think or feel and don't know/Who it is is thinking, feeling./I am merely the place/ Where thinking or feeling is." This was important to me because of the struggles I've had with identity and what I said previously about being disconnected from myself. When trying to explain this, I tend to say that I find it difficult to see myself as a person in the world. I can't grasp other people's perception of me, and I'm more comfortable with the idea of me that I know to exist when I'm just with myself. This quote was inspiring because it summed up these strange ideas that I'd been feeling about myself, and reading them was a kind of release. I read them and thought: 'Finally. This explains it, what I'm feeling is okay and not that surreal.'
Describe your writing processes for your different types of writing.
Poetry comes to me when it wants to. I can't sit down and write out a poem just in an instant. Poems grow inside me first, maybe the seed of an idea for one, and eventually it'll be fully grown and I'll be able to write it down. Sometimes I'm brushing my teeth or something and I'll start writing a poem in my head…or rather my thoughts start happening in poetry form, and the words come perfectly. That's when I need to rush to my notebook or phone notes to get it down before it disappears. I get very inspired by listening to other people read poems, it puts my head into the right gear. And once the poem is written, I'll leave it alone for a bit, and when I return I'll end up editing it here and there until I think it's good enough to share with people.
Fiction is a bit more difficult. This needs proper planning. But most of the time it'll happen a bit like the poetry: I'll have an idea, so I'll write the idea down, or the scene in my head and that acts as my jumping off point. From there I'll figure out plot points or where I want it to go, but I allow myself the time to do a chunk of writing first. I literally make it up as I go along sometimes, but I've not really got a finished product when it comes to fiction, because I always end up writing poems instead!
When it comes to non-fiction, journalism or book reviews, I try not to get held back by structure. Yes, there's right ways to write articles, and I follow the structures, but I don't let it destroy the heart of the piece. Some of my book reviews take a more personal angle: I write about the book from looking at my experience of it, rather than going through character positives or flaws in a mechanical, structured way. I'll give you the general plot by pasting in a synopsis, but I like to explore myself through the books I'm reading, and I'll also stay away from other reviews until I've written mine, so I don't feel compelled to talk about specific points too much. I tell the story of my reading more than anything.
If you were to be remembered for one piece of writing, what would it be?
I don't feel like I'm at that level (or age) to be 'remembered' for anything I've written, but from what is out there…I'm quite proud of my 'Facebook poem' called Blue Square with White 'F' in the Middle, which is published in Please Hear What I'm Not Saying. It's not enough to be super memorable, but in that poem I take Facebook and I turn it into an art gallery, and the response from a few people has been along the lines of 'argh, why didn't I think of that?'. But if I ever get any fiction out there, then that'll be the legacy if anything.
Please Hear What I'm Not Saying can be found here: Please-Hear-What-Not-Saying
Writer's block, real or a myth?
I used to think it was a very real thing, because I would feel blocked, like I had no ideas and no ability to write. I think it can exist for people, but I think I've grown out of it, and now I just write when writing takes me. But there are plenty of ways to fire up the imagination now, that it won't be too long before any block (real or mythical) will go away.
What is your favourite word?
I don't think I have a favourite word like I would have a favourite colour or animal. But I think 'curiosity' is a strong contender. It might not be the most beautiful or satisfying of words, but I like it and what it means, and what it stands for. But a word that I say a lot is 'super'. I'm not just proud of things, I'm 'super proud', and good days are always 'super fun'. To conclude, I'm a super curious person.
Tell us about Nottingham's spoken word scene.
It's AMAZING. There are so many spoken word and open mic nights happening on a weekly basis, sometimes it's hard to keep up or to go to them all. My favourite is Crosswords, which happens in the caves under the Malt Cross. Yes, poetry in a cave. It's a safe and friendly space to read poems, and I'll often read poems out for the first time there, to test the waters. But apart from the poetry, I go there because it's a big poetry family and I get to see all my friends. There's also Totally Wired, which is run by my former creative writing tutors at NTU, and happens at Wired Cafe. One of the more popular events is Poetry Is Dead Good, where the standard of poetry goes up a notch. Everytime I've been to one I've left blown away by the poems, but it's not one I'd put myself forward for!
This only scratches the surface, there are an abundance of poetry and spoken word events, and it's during Nottingham Poetry Festival that people really get a flavour of just how much there is to get involved in. I feel proud to live in Nottingham, and extremely lucky to have a thriving poetry scene right on my doorstep.
Finish this sentence… Words are the epitome of…
Expression.
What's next for Jade?
Hopefully lots of exciting things. The Beestonian is on the cusp of a re-brand and re-launch, and I'm going to be managing a photography and poetry exhibition this July and onwards, so that should be fun! In terms of work, I've currently got everything crossed that I get a job I've applied for, but whatever happens, I'll continue taking life as it comes and growing with it. I'll be writing, submitting, and performing poems and generally trying to make sure I keep being creative in my life.
Thanks to Jade for this great writer profile. You can check out more of her and her word on the following accounts:
Instagram: @bookishjade/
Twitter: @AwallflowerJade
Book review blog: advocateofbooks.wordpress.com/
Writing/mental health blog: jadekmoore.wordpress.com/
If you are a writer and like what we do at PoetsIN, then get in touch to talk to us about being interviewed yourself. Drop us an email on paul@poetsin.com
Please follow and like us: