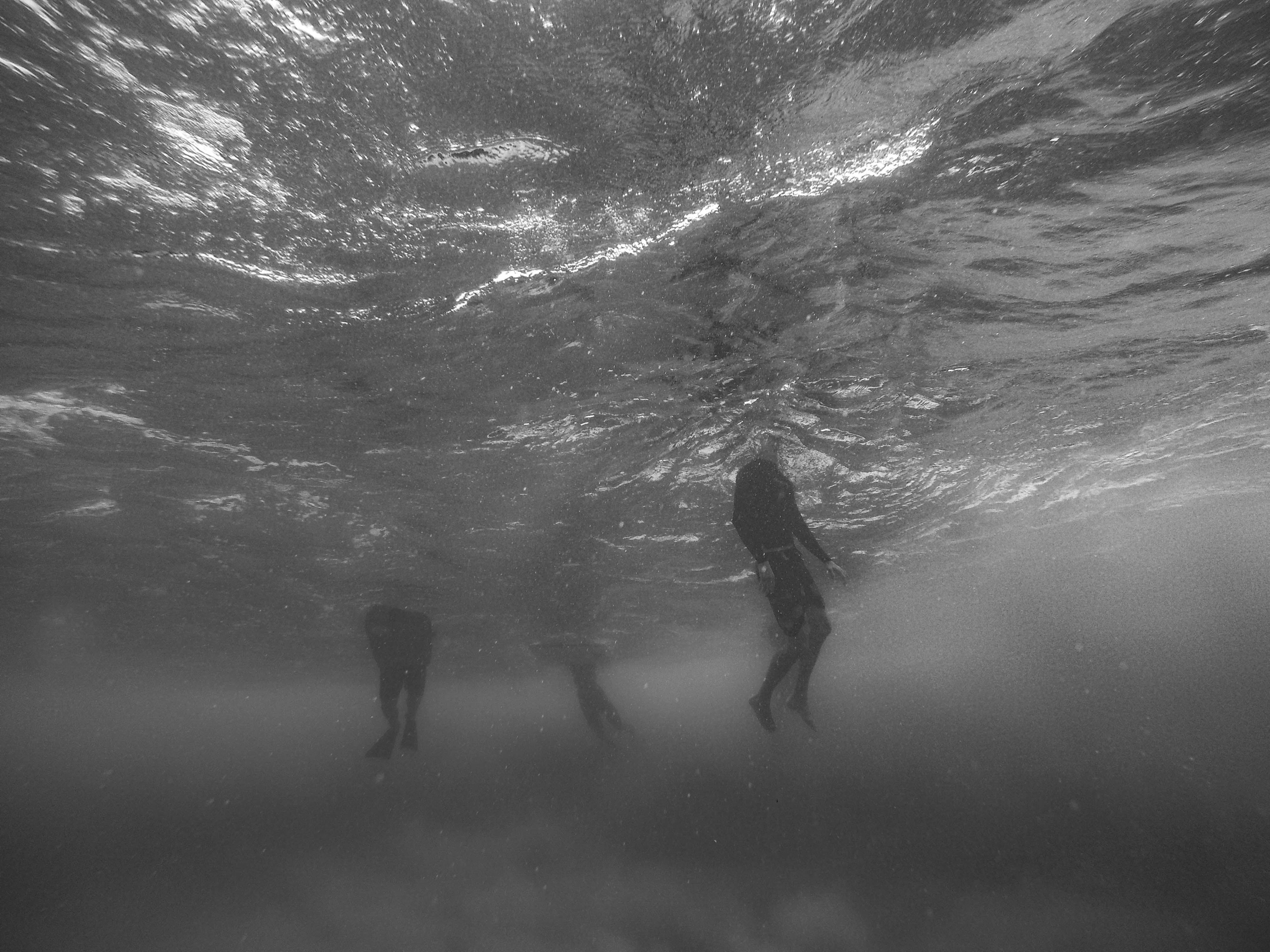 We have a different sort of Friday Feature to bring you this week, with a guest blog piece from a talented individual whom we've known for a while. Ladies and gentlemen, we give you the intelligent wordy musings of Harlequin Grim.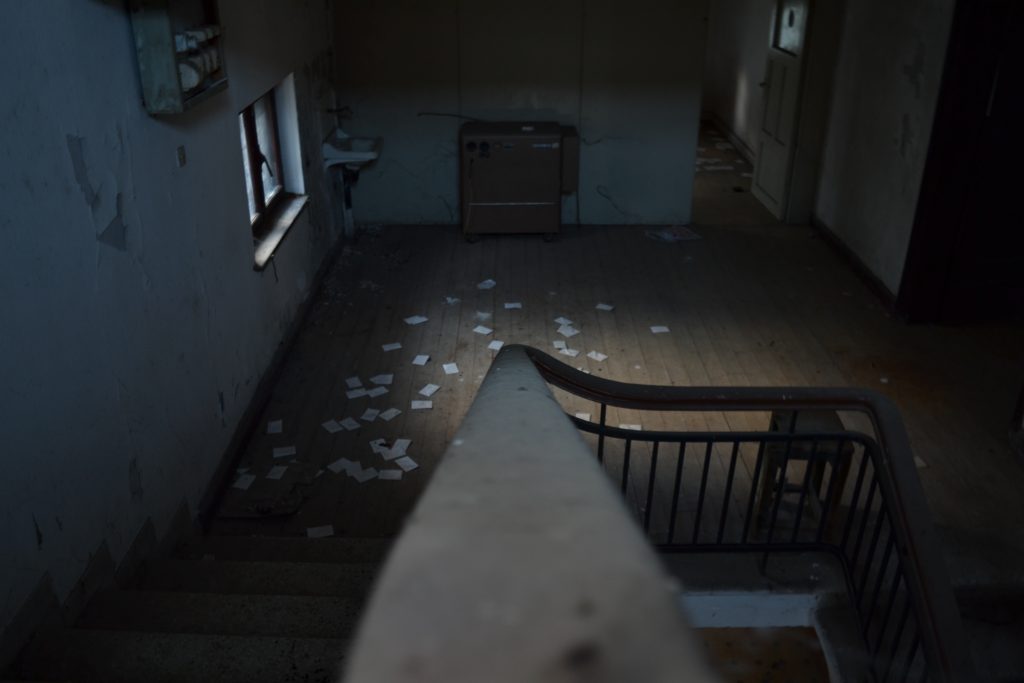 In today's age, perhaps more than ever, we are in an environment which seems to demand that we not only be successful, but that we appear perfect as we make our ascent up the rungs. Even in our personal lives outside of our careers, on social media platforms, we are offered only the most perfect angles of self-shot photos, and only the most flattering thoughts and updates on lives full of chaos that is seldom reported on.
Rarely are we given glimpses into the raw or unwieldy parts of others' lives, rather we see their most pivotal achievements, their superfluous possessions, or their most relaxed and carefree moments indicative of a long-lasting happiness we perhaps aren't so familiar with … the same one we all collectively seem to portray as being easy to obtain.
In other words, we like to show everyone the light we find at the end of the our tunnels, but we never stop to take pictures during the darkest depths of those journeys. And what a shame, that we should feel pressured to catalogue what has been catalogued before, instead of shedding details on the moments that truly are the most important to our development.
WHAT WE CONSUME AND HEAR OF OTHER'S LIVES THROUGH THE SUPERFICIAL LAYERS OF MEDIA GO AGAINST THE MORE ACCURATE PORTRAYALS OF BIOGRAPHIES AND EVEN FICTITIOUS JOURNEYS, THEREBY FOGGING OUR PERCEPTION AND EXPECTATIONS.
Our desire to share our suffering and know that it is experienced by others in mutual fashion is inherent in the fiction that we absorb. Without challenge, strife, or pitfalls, our characters are nothing but hollow vessels indicative of lofty desires. Nobody wants to read about the protagonist that is perfect. Not only is it entirely unrealistic … it's a bore, an eyesore, like a supermodel pumped with too much plastic and photoshopped into oblivion.
We like to watch characters fall, not because we are sadistic, but because we are empathic and sympathetic towards their pain since it is, in a very real sense, ours. More than that, we savor watching them stand up and fight from it, because just like them, we'd like to learn what it means to have the strength to push back after we've been shoved down.
WE ARE LOSING OUT ON SOMETHING CRITICAL IF WE CHOOSE TO ONLY SHARE OUR SUCCESSES WITH OTHERS, TO CONVENIENTLY DELETE OR OTHERWISE SILENCE THE MAJORITY OF OUR LIVES THAT ARE, IN ESSENCE, LONG BOUTS OF TRICKY DEVELOPMENT.
Honesty is therapy. The obsessive strangle hold that we have on success imagery belittles the more important focus of our lives, that is, the much longer stories and more insightful pictures that happen throughout both our inner and outer battles, the scars we wear on behalf of our ambition. To share those would mean greater insights and more intense, meaningful conversations in the relationships we value. Opportunities to connect rather than mull over smalltalk that is forgotten ten minutes later.
Hiding the struggles we face stifles our pain. Our willful ignorance to the turmoil snaking beneath our skin has the potential to turn small anxieties and fears into festering, colossal complexes. A simple indulgence in sharing one's worries can swiftly humanize what we otherwise thought was inane or immature to consider, thereby relieving us of its hold on our psyche.
Expressing ourselves honestly, not as a victim, but as a fighter, not only loosens the knots in our chest when burdens feel heaviest, but it lets others feel allowed to do the same. In this, we can emphasize suffering's value rather than its strain, and in this, truly overcome it. All too often we are expected to speak of what has made us happiest, what recent feat made us most proud of ourselves, and though we should celebrate and share those joys, we shouldn't neglect to point the spotlight on what made it possible: the challenges themselves.
Perhaps there's a reason why there are whole genres of music revolving around the expression of anger, regret, and sadness in the form of screams and instruments tuned to their highest volume. Perhaps there's a reason why more antidepressants than ever are in the hands of young adults. Perhaps there's a reason why most of us have to knock back a few before we even get into the rudimentary details of our inner thoughts should we dare socialize with strangers fretting over the same damn insecurities.
Perhaps there's a reason why I'm writing this.
We would never open a book merely to pursue a character's final thirty pages, skipping over all the messy knots just to see everything strung together neatly. We would never gloss over the struggles of ours heroes, because it's not what they achieved that made us love them.
It's what they endured.
– Harlequin Grim, Writer and Poet
Thanks to Harlequin for this excellent blog piece. You can read more of him on his here.
Please follow and like us: