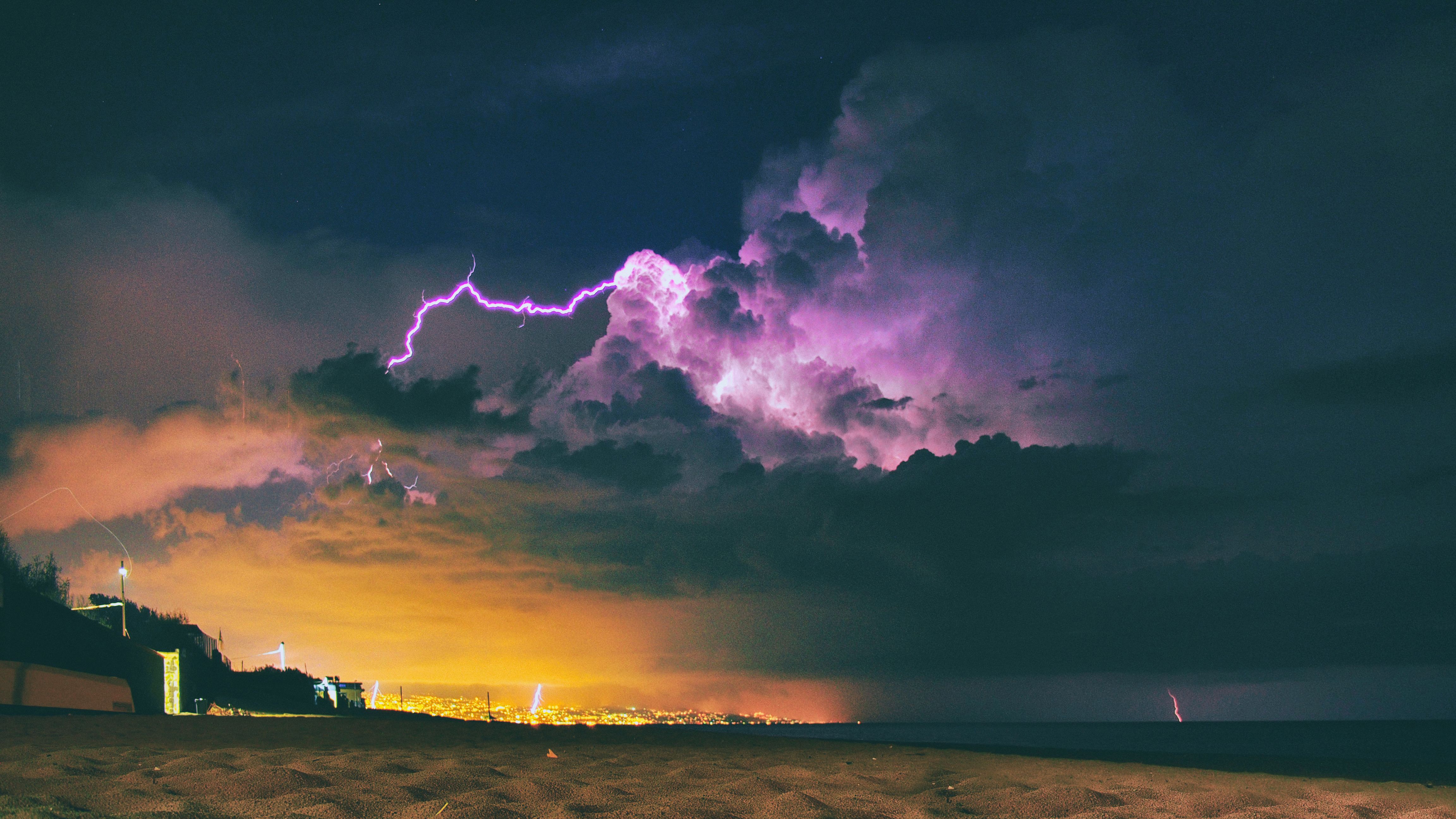 Stage One – Realising I Wasn't Invincible.
I never thought I'd suffer from depression. I'd never really realised my mental health was pretty screwed up. Not me. I was always having a laugh, always 'despite' what life was throwing at me.
But it was screwed up, and I believe it always had been to a certain degree, and still is if I don't manage it.
I now realise my excesses and addictive personality were (and are still) based entirely on a foundation of coping with my mental health and numbing myself to mask reality. That seems pretty standard for a lot of people. It wasn't until I cleaned my act up that I realised it applied to me. But I also hadn't realised what would happen once I stopped masking reality.
I think the numbing started when I was thirteen and going to a boarding school in Germany. My sister and I were weekday boarders that would return to an unhappy house each weekend based in a German town called Goch. Each Monday morning before getting the bus, I'd smuggle a litre army water bottle out of the house, filled with a 'rocket fuel' that consisted of multiple slugs of different spirits from a variety of bottles. Any I could get my hands on. I had to take small amounts from a large number of bottles so as not to arouse suspicion. Flavour wasn't an issue, it was purely potency.
This continued throughout the two remaining years in Germany and then beyond. I'd always be snaffling booze where I could. When back home in England, I'd also find myself taking any pills I could find in my Nan's cabinet. I didn't even know what they were. I'd take them from anyone's cabinet, for that matter. The more exotic they looked, the more I wanted them.
As I grew up, so did my predilections, my appetite and my options.
I self-medicated for nearly thirty years, just on a far grander and more expensive scale and with less embarrassment. I drank, I smoked, I took drugs. I was a late starter when it came to sex, but once I got started and found my funk (as I liked to call it), my hunger for new and multiple partners grew too. I was a good looking 'bad boy' and I became a self-perpetuating cliché.
This continued in and out of relationships and jobs; though my teens, my twenties and into my late thirties; until I finally decided to get a grip on things, after a warning from my doctor about potential death; which was when I hit my extremely lucid, and subsequently rather dark period.
Firstly, as I calmed down on my partying, I had to come to grips with who I actually was. My then fiancée, who had cleaned her act up after a friend of hers had died from a tragically casual overdose; had been doing the same. We'd got together at the height of our hedonistic times and realised that we didn't really know each other after all; and probably didn't particularly like each other that much.
We grew apart, and I became pretty lonely for the last year or so of the relationship until its inevitable finish. It was the start of a sequence of events and chain reactions that were to be the unravelling that would ultimately lead to the new me.
I went once again to my dark place, drinking heavily and sleeping with lots of people. I left my London job for a job closer to home, to take on the house costs on my own, as my ex had upped and gone to London. I lost that job through not being a dictatorial enough manager despite being told to be the exact opposite of dictatorial after the last dictatorial manager had screwed up all the morale in the office. I set up a business of my own.
The first year I smashed it. I paid my bills and calmed down on the heavy lifestyle. Then some bad business decisions combined with putting all of my customer eggs in one basket led me to spiral on the business front. Then my cousin died unexpectedly, which hit particularly hard as he was only 40. He was an absolute legend with whom I'd spent time with as an adult, but not nearly enough as I would have liked as he lived in Scotland.
Finally, my ex insisted on my selling the house in my favourite town; which I moved out of and into a quiet village where my girlfriend lived. It was just 6 miles down the road, but about 8 notches down on the action dial. I hadn't wanted to move, but I was out of options. That didn't sit well.
Meanwhile I was dealing with humans, matching job seeking candidates to clients wanting staff, all of whom seemed to just let me down constantly. I lost it. I gave up, spending entire days just staring out of the window, trying to get work done but the perceived futility of it hindering me. A few more chain reactions down the line I tried working in a sales role, with the sole intention of getting some stability that would lead to my obtaining a mortgage.
This, finally, was the catalyst that led to me getting the therapy I had no idea that I needed.
You need a thick skin to sell. I definitely didn't have that thick skin. Not only would I find myself nearly in tears from the frustration attached to cold calling people, but the thing I'd always excelled at, face to face meetings, had taken a turn for the terrible.
I found myself sat in meetings with my peers, and I felt like a child sat among adults. I feared questions, I retained no information. I watched slack jawed as my colleagues talked techy stuff effortlessly to potential clients needing answers; and I felt hugely and utterly out of my depth. I began to feel useless.
I had money in the bank from selling my house, so I looked up local, private therapists and built up the courage to make a call to at least talk it through to see if there was anything they could do for me. I left a message briefly explaining the issue and asked her to ring me back.
She did. I blurted out as much as I could in a short space of time. She told me what I had was not only a very common feeling amongst adults, but also that it was one symptom of being depressed.
The emotions attached to that label that rushed through me on that call were massive. But having that label, for me, was help in itself. Yes, I was depressed, but she was going to help me manage it as well as give me the tools enabling me to help myself with it. A light in the dark. A label to hang my confusion on.
To say that first 90-minute session was emotional doesn't do it justice. Merely talking to someone about the things that had been happening was itself cathartic to some degree. She explained that I was like a little boat, untethered in a stormy sea. Each new thing that happened to me was akin to waves hitting me over and over, with no time to collect my thoughts or reattach myself to solid land.
Over the course of initially very regular sessions she gave me ways of coping and changing my thinking. The sessions became less and I managed my mental health, and more importantly, acknowledged when the black dog was about to bite.
Soon, I was barely going to see her. Then, I stopped, and she couldn't be happier.
Don't get me wrong. I am not cured and I doubt I ever will be. I can always feel the distant presence of dark clouds and the quiet growl of the black dog of depression often. But I keep them at bay, for the most part, by constantly fine tuning what I'm doing. And writing. Always with the writing.
black dog mirror

Good deeds done, am doing

All changes have been made

My triumphs, that I earned

All, inevitably, all will fade

Who places cruel dark mirrors

In front of this needy wan face?

So now, now all I see staring back

Is just directionless, the disgrace.
I met my psychotherapist on a train a few months back on the way back from a London gig and introduced her to my mates, much to her embarrassment, as "The Lady That Fixed My Head".
And it's true, she did. But so did I, with how I changed my habits, my lifestyle and above all, how I view the world.
It's not always easy. Not with the world on show as it is. And that, my friends, is what I'll cover next time in the second of an unexpected three parts of my musings on managing my mental health.
If you would like to share your story regarding your mental health and how you manage it, then please get in touch via paul@poetsin.com – you can also join our Facebook group where we have daily writing prompts and our popular 10 Minute Free Thought exercise, where you purge your words in a timed way and share with like-minded people.
Please follow and like us: