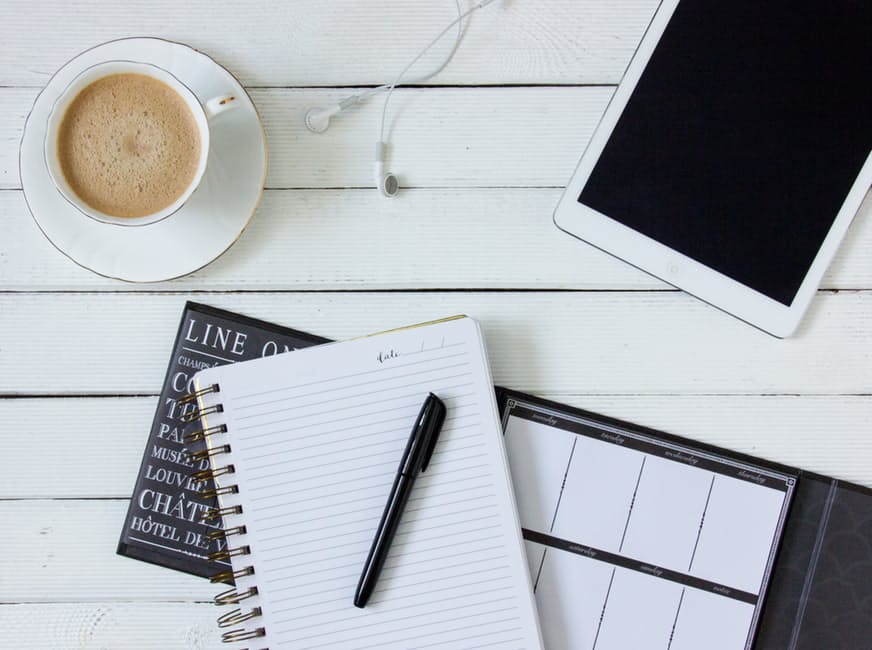 Everyone has a story to tell; each one of us writes poetry – some, without even realising. That stream of consciousness that runs in our veins? It's poetry waiting to be written. We believe in the power of words, and that power is what urged us set up PoetsIN.
It's because of those inner streams, that we are bringing you all a regular interview feature, Writer Profiles. An interview with a writer. This week it's the classical poetry master, Dusty Grein.
Sit back, grab yourself a cuppa, and feast your eyes on this week's writer profile.


What is your relationship with words and how has that evolved?
I have been in a long-term serious relationship with the English language for as long as I can remember. I learned to read at the age of four, and by  six had read my first novel. "Lad: A Dog" remains one of the most emotionally evocative and endearing stories I have ever read, which after 50 years of reading voraciously, is saying something.
The process of writing and reading grants us the most magical of powers: The ability to transmit and receive images, thoughts, pictures, stories, and words, from one human mind to another. This is telepathy, at its most basic level, and it is that transcendent and mystical power of the written word that compels me to be the best writer I can—to deliver the clearest and most lasting thoughts through the medium of the written word that I can.
How long have you  been writing, what is your favourite style of writing and why?
I have been writing, in one form or another all my life. For most of my adult life I was a graphics designer and mainframe computer programmer. Writing computer code was just another form of writing, both for the computer and for other code jockeys like myself. Soon after becoming a software engineer, I began to write technical manuals and customer guides for computer systems.
It wasn't until after suffering a heart attack in 2012, that I began to write full time, and with the publication of my first novel early in 2015 I cemented my place in literary history—I became a novelist!  
Now, as a professional editor and an Accredited Classical Poet, I find myself with much less time to devote to the completion of my second novel, but I almost always find time to jot down poems and flash fiction scenes. Having Facebook groups like PoetsIn to share my smaller works with is a true blessing.
Many of us within this group have experienced times where writing has helped us overcome times of pain, describe the first time you realised the true of power of words.
The cathartic healing power of words is something I think I was always aware of, at least peripherally. I learned just how strong that power can be an a tragic day in 2011.
My first-born grandson was lost to SIDS at 13 weeks old, and I was blessed by my daughter and son-in-law to be asked to write his memorial service. It was then that I discovered not only how powerful words can be to help us heal from the worst of pains, but also that sometimes the source of those words is unknowable.
Divine inspiration is as good a label as any, and when you have the chance to channel a message like the one that I delivered that summer to a church full of my family and friends, it is something that changes you in a permanent way that is as easy to feel as it is hard to explain.
My daughter—the oldest of my five children—after the devastating loss of a child, found that same healing power through poetry, and a collection of her grief poems was the first book I ever produced through Print-On-Demand. She has since given away every copy she bought, to fellow travelers on grief's lonely road, and her words have helped countless others heal as well.
Many writers love to read. What is your favourite book and why?
I think that anyone who doesn't love to read, should seriously reconsider their decision to become a writer. There is no better stimulation for your creative process than to experience the worlds and ideas of other authors, through their written works. I love that even Stephen King (who, in addition to being one of the most prolific writers of our age, is also, in my opinion, one of the greatest masters of the craft) has professed his opinion that the single biggest step to becoming a better writer is to read more.
A favorite book—yes, I know I spell it like an American, for which you can blame Noah Webster and his English language reforms when he wrote our dictionary—is a much more difficult question than most. I have so many, and their ranking is dependent on my mood, my intent, the day of the week, and often the time of day.
The most important book I have read in many years is 'On Writing' by Stephen King. It is the book that gave me the impetus to sit down and actually record the novel that wanted out of my head. That book, written in 12 days of white-hot typing, gave me the necessary self-image boost—especially after it sold the first hundred copies—to become a full time writer, and then editor.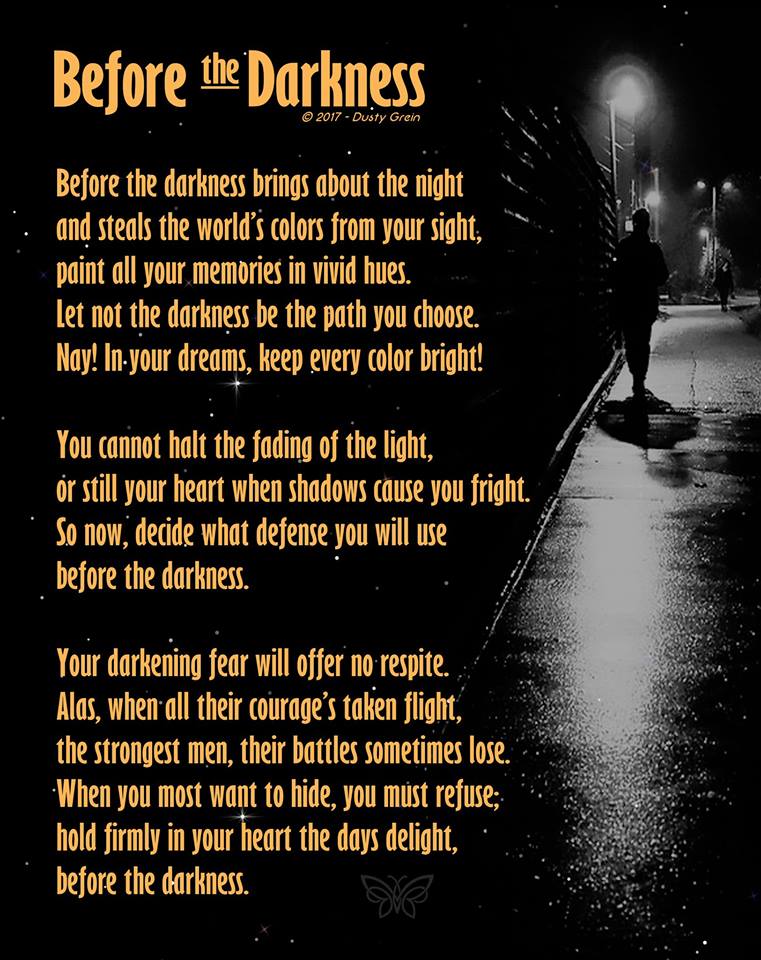 Sum up yourself in a haiku or micropoem.
a story-teller with a poet's heart
a shining beacon in grief's darkest night
a romantic soul, now sadly living alone
a blessed grandpa of 12 and proud dad of 5
a man creating a legacy via written words
and the many beautiful branches
of a large, wacky family tree
We all have moments where we truly connect with words we read. What quote inspires you the most. Why?  
I think that at different points in my life I have had different quotes that inspired me. One of the earliest that I can recall, is a quote by Napoleon Hill: "Within every adversity lies the seed of an equal, or greater, benefit." The search for and cultivation of that seed, has gotten me through some pretty adverse times in my life.
After one long period of dark times in my life, I pulled myself up by my own proverbial bootstraps, and found another quote. It is popular and there is no attribution that anyone agrees on, but it helped me to recognize the good things in my life: "I may not be where I want to be, but at least I'm no longer where I used to be."
Finally, four years ago, just after my 50th birthday, my wife of 32 years decided that she needed to find herself, and she had to do it alone, or at least without me. At that point, one of the lowest I have ever experienced, I found a quote that helped me redefine who I was, and to discover that I really do like the me I am now: "When life treats you worse than you ever thought it would, you can be bitter, or you can be better.  I choose to be better."
Now that I think about it, maybe it is actually the epitome of the other two quotes after all…
Describe your writing process.  
Wow. This is a HUGE question in just a few words. My process is probably different than most writers, and it varies depending on whether I am writing poetry or fiction.
When I write fiction, I do most of it in what I call 'recording mode'. I begin a project by creating definitions for my characters—not unlike many others.  What may be a bit different, is that I interview them, and record as much about their personalities and habits as I can. From their favorite foods, to their pet-peeves, I try to capture as much of their true essence as I can. Then I set the stage, and begin watching the movie.
I have an idea about the plot, and I know the final destination, but the characters are in the driver seat and my job is to record what I see, hear, smell and experience as the story unfolds, in as detailed a matter as I am able. This process is pretty close to the same for flash fiction pieces, but without the in-depth plot considerations and with a much rougher idea of who the characters are.
Poetry is another matter entirely. My process for writing poems is much simpler, but no less a test of vocabulary, skill and mental gymnastics. I begin with a concept, a theme, or simply an idea. I work on defining the mood I want, and the message I want to express. I then become very technical, and decide on style, length, form, and meter (if any) that I want to work in. The creation of a framework for formed poetry, or visual design for free verse.
The crafting of poetry is often quite time-intensive for me, and while some poets may shoot simply from the heart, for me the challenge is to use my skills and talents to mold and form the words into the shape, flavor, color and form I need to produce the effect I am after. Often, I have to rework poems through four or five rewrites before I am satisfied with the results.
Writer's block, real or a myth?
I think we have a labeling issue with this one. The act of writing—of recording what we see and feel, and hear, and smell—is one that can't actually be blocked for anyone who knows the language to the extent that writers do.
What many writers suffer from is Imagination Block. The imagination is like a muscle that we are blessed to be born with, but all too often, we are forced to outgrow our ability to flex that muscle. The job of the author and the poet is to learn to not only use that muscle, but to then share what it creates with the world.
I think that if more "blocked" authors stop trying to write, and just work more on remembering how to pretend, they will find that there are lots of things for them to share.
What is your favourite word?
As a very young reader, I hungrily devoured reading material and my mother put a huge dictionary in my little hands when I was very small. Not many children, even those who learn to read early, find themselves in the position of reading a huge three-volume dictionary to relieve boredom. As a result I developed a very large vocabulary at an early age, and that presents a dilemma when answering this question.
There are so many beautiful and magical words that choosing one seems unfair to the rest. For example, onomatopoeic words have always been near the top of the list for me, and words like 'tintinnabulation' and 'cannonade' are awesome.
There is however, one word that captured my imagination at a very young age.
'Ephemeral' was one of the first words that I fell in love with, along with its many synonyms. 'Evanescent', 'fugacious', 'transient' … so many ways to express the idea of fleeting beauty that exists in small glimpses around us every day. Still kinda gives me the shudders.
Finish this sentence: Words are the epitome of…  
Words are the epitome of human communications; a key that unlocks the chains of our ignorance; a tool that allows us to expand our minds and our potential; a jewel in the crown of our historical perspective; and the promise of a legacy that will outlast even our progeny.
— plus, they are pretty cool toys to play with when you are bored —
---
Our biggest thanks to the master of classical poetry. Nostalgia is strong with this chap. Besides the ***Pooh's Poetry Corner*** posts on the Facebook group page, here are some other places to find his work. 
Find Dusty Here: 
https://www.facebook.com/DustyGrein
http://dustygrein.wix.com/author
http://designsbydusty.weebly.com/
http://grandpasheart.blogspot.com/
http://www.amazon.com/-/e/B00W36LH6U
His First Published Piece
https://amomentinthelife.com/portfolio/a-very-young-reader/
Some How-To Essays on Poetry
http://classicalpoets.org/write-poetry-classical-poetry-basics/
http://classicalpoets.org/how-to-write-a-villanelle-with-examples/
http://classicalpoets.org/how-to-write-a-sestina-with-examples/
http://classicalpoets.org/how-to-write-a-terza-rima-with-examples/
http://classicalpoets.org/how-to-write-a-limerick/
A Few Other Essays
https://rhetoricaskew.wordpress.com/2016/11/05/by-zombies-by-dusty-grein/
https://rhetoricaskew.wordpress.com/2016/11/14/why-a-bad-review-can-be-a-blessing/
https://rhetoricaskew.wordpress.com/2017/03/07/the-power-of-make-believe/
A Couple Poems
http://classicalpoets.org/ode-to-a-soldiers-wife-by-dusty-grein/
https://rhetoricaskew.wordpress.com/2017/03/24/heavy-steps-on-cobbled-stone/
His Books
http://www.amazon.com/Sleeping-Giant-Novel-Dusty-Grein-ebook/dp/B00VUSLEFG
https://www.amazon.com/Anthology-Askew-001-Collective-Perspective/dp/154127086X
http://www.blurb.com/b/8246361-a-mist-shrouded-path
Please follow and like us: