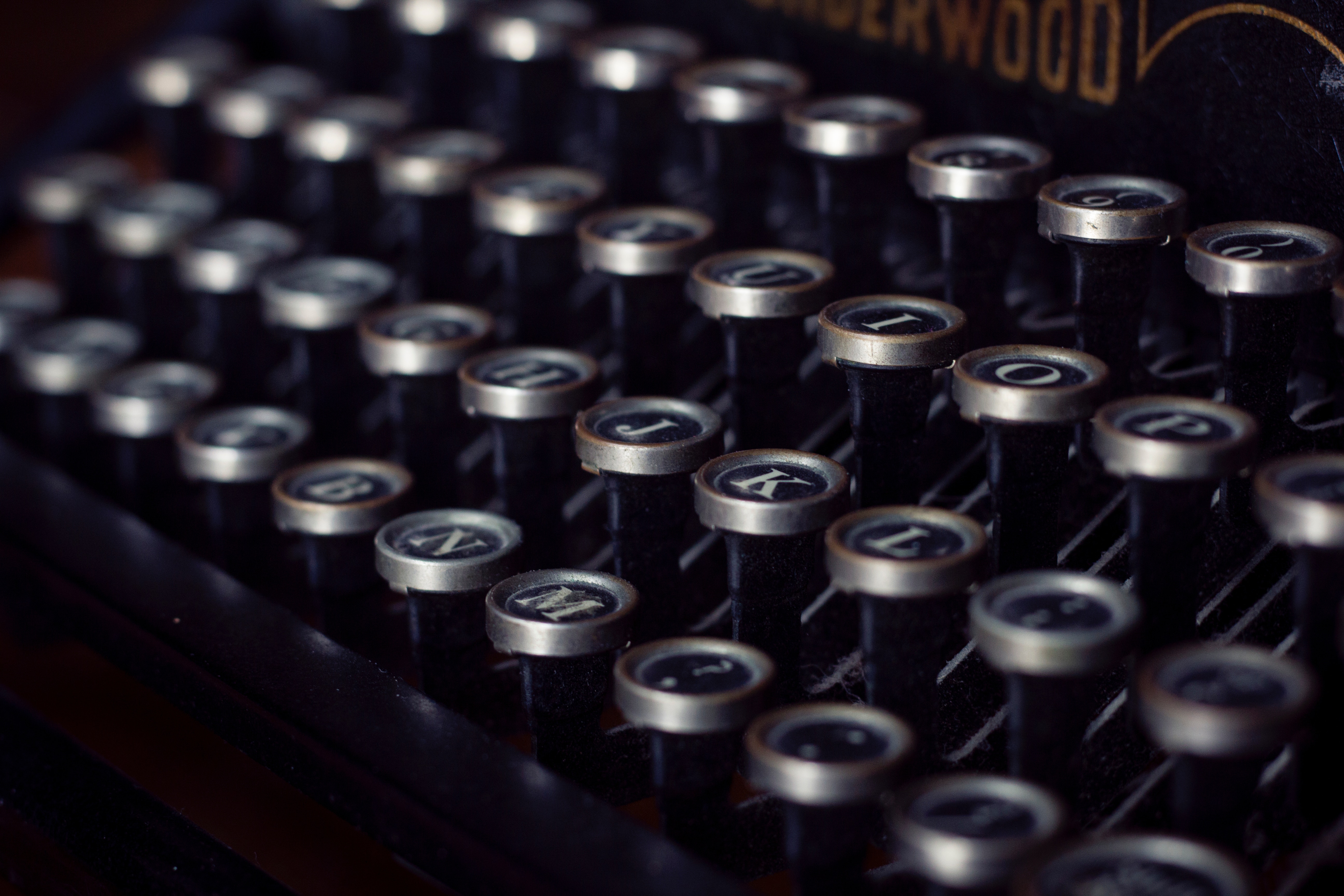 Everyone has a story to tell; each one of us writes poetry – some, without even realising. That stream of consciousness that runs in our veins? It's poetry waiting to be written. We believe in the power of words, and that power is what urged us set up PoetsIN.
It's because of those inner streams, that we are bringing you all a regular interview feature, Writer Profiles. An interview with a writer. This week it's the wonderful, Santosh.
Sit back, grab yourself a cuppa, and feast your eyes on this week's writer profile.


What is your relationship with words and how has that evolved?
Ever since I remember, I have found words fascinating; at times I think that words and I are conjoined twins. Reminds me of what Martin Luther King Jr, used to tell his mom, "when I grow up, I will give myself some big words." That is exactly what I resolved when I was in the sixth grade, when I found a newcomer scribbling words, I could not make head or tail of.
I still remember the scene so vividly, this new girl hunched on her notebook, writing something.
"What are you writing?"
"A limerick," she said, with an arrogant toss of her head.
The moment I went home, I pounced on the dictionary, but not knowing the spelling, asked dad. From that day, I did not stop writing limericks, and can you believe me, my poetic biography of Mohan Das Karam chand Gandhi, Ballad of Bapu, published in 2015, follows the AABBA rhyme scheme of a limerick.
Just an example from it:
"Despite her husband's domineering personality
She still retained her individuality
Tea and coffee she drank
From which Gandhi shrank
Often browbeating him with wifely authority."
I have found myself tinkering with words, at all odd hours, ignoring the ominous scowls all around, and many a time, I have slipped out of the bed at midnight, to put the words whirring in my head on paper.
How long have you been writing, what is your favourite style of writing and why?
I have been writing since my school days. I love writing prose, but since I am a compulsive writer, I have ended up writing and publishing two poetry books, Where are the lilacs?, Under the apple boughs; a book of essays: Flights from my Terrace, a poetic biography of Mahatma Gandhi – Ballad Of Bapu, three novels for young adults, and my novella, A skyful of Balloons is soon to hit the market.
Many of us within this group have experienced times where writing has helped us overcome times of pain, describe the first time you realised the true of power of words.
I have always found words powerful, but when I lost my mother suddenly, on 9 January 2015,  just when she had told me on 8 January 2015, over the phone, that she would try to fly for the launch of my book, Ballad of Bapu, I was devastated, with the result that the book never had a proper launch. It was indeed a time of great pain, but the moment I sat in the plane, on my way to bid goodbye to mom, I started writing poems on my mother, and during one entire month, I penned prose pieces and poems, which proved to be very therapeutic and cathartic. This was indeed very helpful in tiding over the initial shock of mom's sudden passing away.
Many writers love to read. What is your favourite book and why?
Ever since I was a kid, I just loved the touch of books, comics, magazines, and would always read myself to sleep, or ask my parents to do so. My all-time favourite book is To Kill A Mocking Bird, by Harper Lee and maybe it was because of my reading of this book, that I cannot tolerate injustice or unfairness of any sort. The main character, Atticus Finch, and all that he stood for, left a lasting impact on me, so much so, that it inspired me into writing a biography of Martin Luther King Jr, to instil into youngsters King's dictum that "injustice anywhere is a threat to justice everywhere."
Sum up yourself in a haiku or micropoem. 
I have always been a Mad Hatter
Just loving to indulge in chatter
About this and that
Caps, berets and hat
And all things that don't matter

We all have moments where we truly connect with words we read. What quote inspires you the most?
"Shoot all the bluejays you want, if you can hit 'em, but remember it's a sin to kill a mockingbird"
Atticus Finch – To Kill A Mockingbird – Harper Lee
Describe your writing process.
Process? Ha ha! There is no process in my writing; I have this insane knack of working on different manuscripts at the same time, but believe me, I finish all. A phrase at night, two paragraphs at midnight, a short story at the crack of dawn, a poem written surreptitiously, ignoring the yells of daughter and husband – well, that is how I write. Ignoring the curious glances of the other commuters, I have also written while commuting to work in ramshackle buses, on trains and flights. In fact, most of my essays in my book, Flights From My Terrace happened while travelling to work.
Writer's block, real or a myth?
I have never experienced it so far, because I have raised my passion of writing to an idiosyncratic level, haha, and I firmly believe, that if one is a writer, one is a writer! The plumber cannot afford to luxuriate in the so-called plumber's block, the doctor cannot lean on this crutch of a block and postpone an operation, why should writers be so entitled?
Right now, I am working on seven manuscripts simultaneously and if poetry bores me, I shift to essays, and when essays don't hold any interest, I start working on my novels – One has to have that streak of whimsicality to keep all blocks at bay – and believe me, so far I have managed! I also keep reinforcing that in my Creative Writing Classes and workshops too.
What is your favourite word? 
Serendipity
Finish this sentence… Words are the epitome of…
…the expression of all those feelings skulking in the innermost recesses of a writer's heart, which erupt from there and impact others' hearts.
---
Our huge thanks go to Santosh for her wonderful interview. Do you want to feature in our interviews? Contact us!
Please follow and like us: