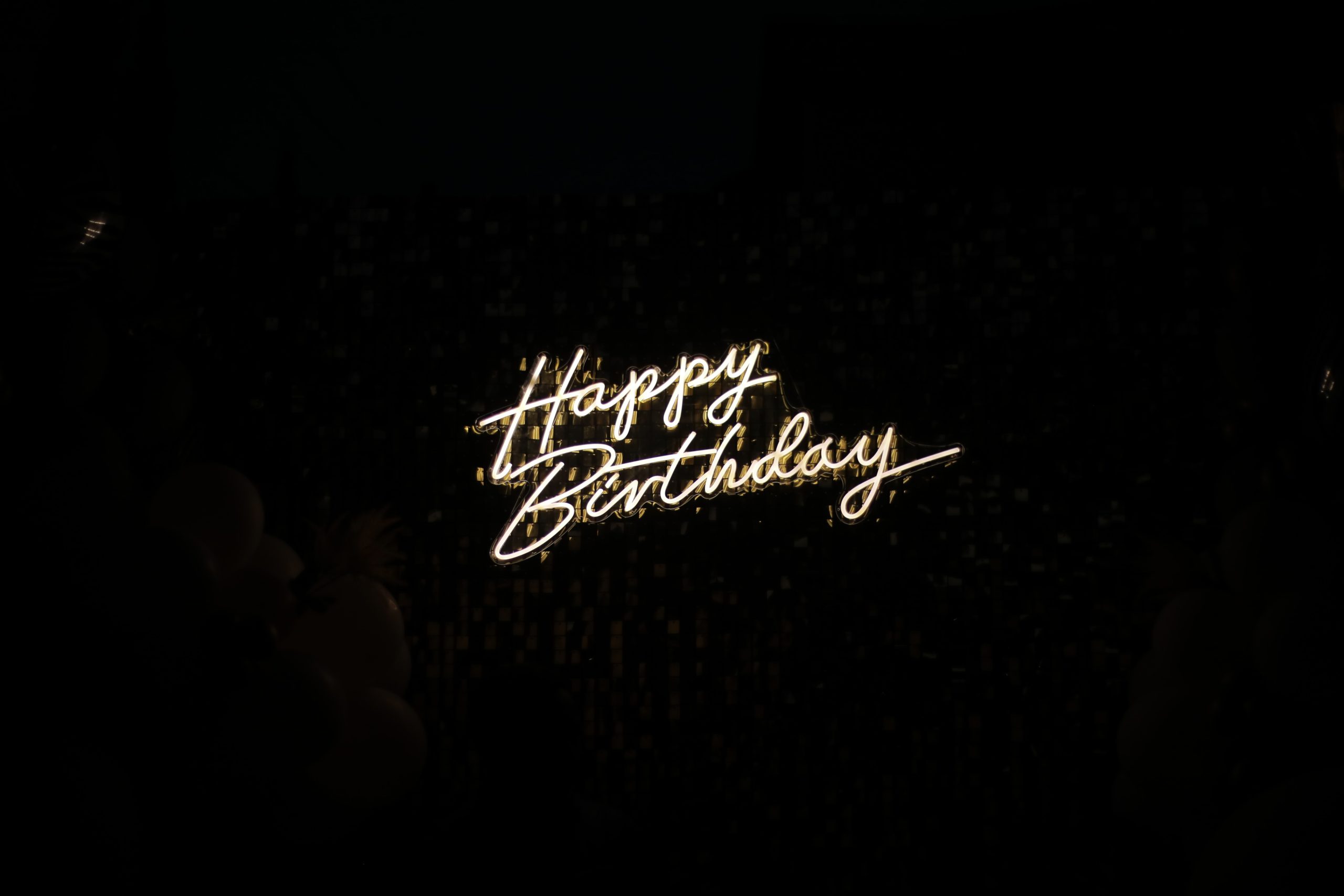 It's Our Birthday!
It has been another 365 days and today marks the 5th anniversary of us achieving our charitable status. It's our birthday!
Before we enter our sixth year, we wanted to take a look back at the previous year to share some of our highlights with you. 
Our Birthday Highlights
Having saved and changed the lives of over 3000 adults, children, and young people.
"Life changing. So helpful and so grateful for all the help and support I've been given. I was in a bad way before at the end of 2021, was referred to PoetsIN and what a life line. Genuinely the most highly respected people in my life, purely because they have helped me with my mental health, to bring me peace back into my life using coping mechanisms and just manage my mental health more. I will forever be indebted to PoetsIN for all their help. The most selfless, understanding and caring team ever. I hope everyone gets the kind of help and support I have received. Genuinely the nicest and kindest souls I have had the pleasure to work with." 

PoetsIN Client
Piloting our new service Creative Mental Health Mentorship with young people, and having them recognise the difference it has made. We have since provided this service to more adults, children, and young people since with significant impact.

"Back in November when I first started seeing Paul, I was in a very bad position. I was failing being a brother, a son and a student. I was out all day, every day because it was my only escape. I was smoking my lungs away and only sleeping when my body forced me to [after] drinking 5+ energy drinks a day.

PoetsIN has helped me realise that there is a rainbow around every corner. I feel a lot happier, and I am spending more time with my family. I no longer smoke, or drink energy drinks and I have lots of strategies and support to keep me doing well. I am overall a calmer and better person, and I am proud of that. PoetsIN has helped me change my life for the better and now I'm on a journey to move back in with my mum.

I think you should give PoetsIN more funding so other kids in similar position's voices can be heard."

Client, 14 years old, in a letter to MPs at the Houses of Parliament. 
We provided Wellbeing Workshops to NHS frontline staff and Key Workers during lockdown(s).
Through our excellence in service becoming known as a specialist service for complex cases, providing support where other organisations may struggle.

Children looked after
SEND
Domestic violence
Complex mental health needs
Offenders and ex-offenders
NEET
Welfare to Work
Employment wellbeing
And more…
Receiving referrals from our colleagues across statutory agencies, helping lighten their load and provide our insight and expertise:

NHS IAPT referrals
NHS CAMHS referrals
GP referrals
Probation Service referrals
Social Prescriber referrals.
Social services and local authority referrals.
And more…


Being applauded for our excellence in safeguarding by NHS psychologists, school pastoral teams and the MET Police.
Being generously funded by:

Arts Council
National lottery
Local Authorities
BLCF
BLMK
And more…
Delivering a workshop to high-level doctors, psychiatrists and NHS officials.
Speaking on a panel of experts for over 700 people about suicide prevention.
Speaking on Herts Heart FM every day in Mental Health Awareness week.
Being chosen as Charity of the Year for Redwood Bank – Such an honour.
Delivering our services to other third-sector organisations:

Woodland Trust
RSPB
National Trust
And more…
Launching our Wellbeing in the Workplace bespoke packages to help organisations help their team(s).
Working with doTERRA as our first Wellbeing in the Workplace client. What a privilege that has been!
Supporting 229 people through our Welfare to work contract via Shaw Trust, commissioned by the DWP.

Using The Creative Mental Health Charity to introduce ourselves. We are much, much more than our name, PoetsIN. We are the poets. In fact, you could get support from us and never write a verse of poetry during the entire time you access our support. We use all forms of creativity to better mental health and wellbeing – there's a form of creativity for everyone.
We could continue with the list above, but we're told brevity is key, (sorry StrandPR – our incredible PR agents, all-round friends, and good eggs – highly recommended to anyone seeking PR or marketing support). We've taken liberties with the above because, to be frank, we are terrible at blowing our own trumpets. We do big things and make little noise about it; why? Because we're busy doing "the do."
A big birthday thanks
Over the last year we have met so many incredible people, from our clients, to our supporters, and our partners in third and corporate sectors; we cannot thank you all enough for your support, your faith and belief in us, and for your time.

It wouldn't be a birthday post without our recognition of the incredible team we have built together as a dynamic (sometimes) duo (always). We have a group of compassionate, dedicated, and passionate people who all understand the impact of mental illness through their own lived experience. It's through that experience that they bravely share their vulnerability to be able to affect change for so many. We're a team of talent that spans way beyond job titles and labels, and we both appreciate our team beyond words. Thank you all so much for your love, support, guidance, curiosity, innovation, and inspiration. We couldn't do what we do without you all. 
Moving forward into year six, what do we need?
Here's the part where we ask for your help. Here's some things we need support with to enable us to provide vital support to adults, children, and young people:
Grants – if you are "in the know," please let us know of any opportunities for funding. 
Corporate funding – If you run a business or have links with key decision makers within the organisation you work for, get in touch to discuss with us how you can incorporate PoetsIN into your CSR or ESG responsibilities whilst shaping a culture of wellbeing through support we can provide to your employees.
Exposure – do you run a business? Book us. Do you work in a school? Talk to us about how we can help your students or staff. Do you have social media? Talk about us. 
As we enter year six of charitable status what is next? 
Short answer: More of the above. 

Long Answer: Expect us to work our socks off to save and improve the lives of those struggling with their mental health across the country.
Keep an eye out for us, everyone. We're coming to a space near you. 

With so much hope, excitement and gratitude,

Paul and Sammie.
Please follow and like us: