Stop The Stigma – An anthology of poetry and words on mental health
A while back we asked you for submissions for our very first anthology about mental health – something we felt was apt, given that's what our charity strives to improve.
We received an overwhelming response, with entries from across the world.
Since submissions we've won numerous awards for the work we do, and have worked with over 1500 individuals with mental illness, 99% of whom say that we have had a positive impact on their mental health.
It's been a while as we've been very busy growing, but we're now ready to release the anthology and we really cannot thank everyone enough for their contributions.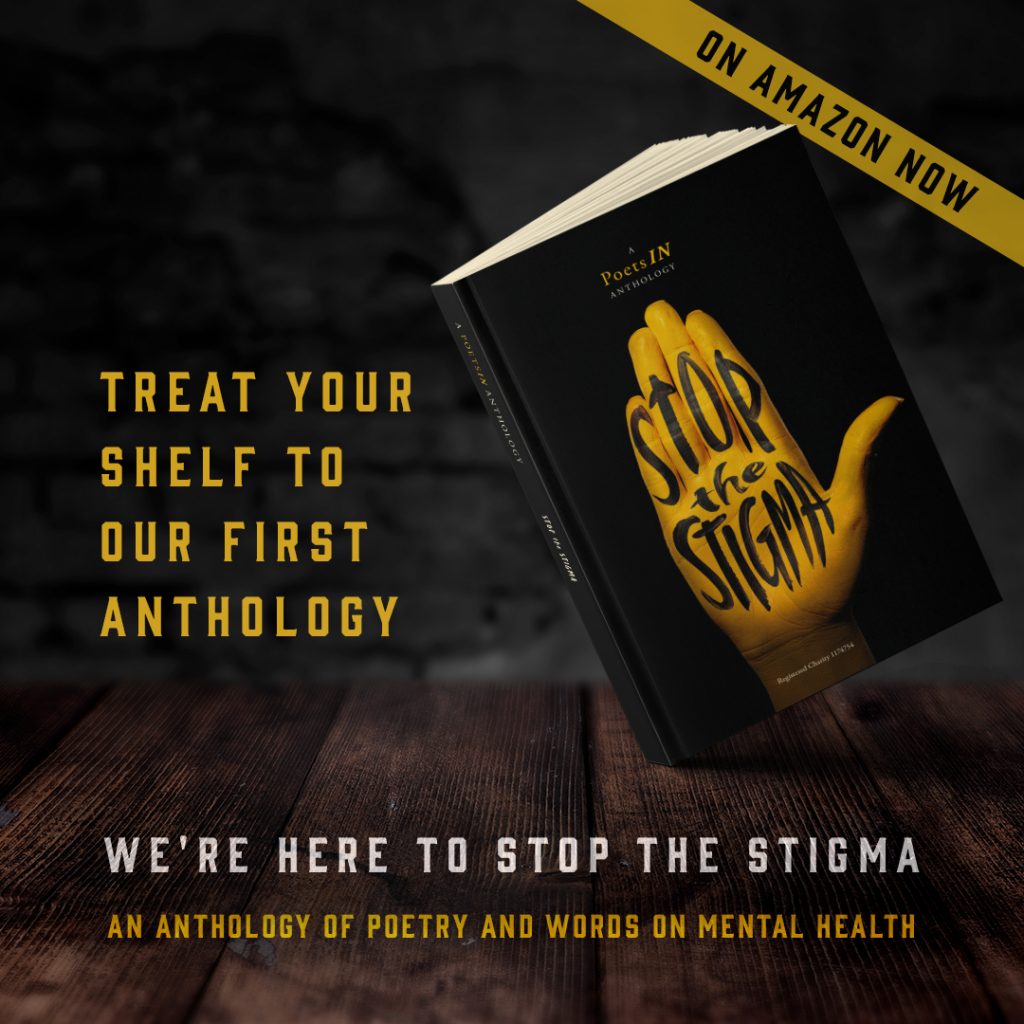 Any profits from sales of the book go back to PoetsIN and enable our charity to aid more people across the UK (and beyond) with their mental health.
Mental illness still carries stigma, we have a lot more work to do, and we hope this book helps others find the courage to be open about their mental health just like our service users and the friends of PoetsIN did.
The paperback is currently available on amazon, and the ebook will follow shortly.
To purchase the paperback now, click the link for your area:
For other territories, please email us or search "Stop the Stigma Anthology PoetsIN" in the Amazon search bar.
Our next submission call will follow shortly and we hope you get INvolved.
From Paul and Sammie, along with the team here at PoetsIN, thank you so much for contributing.
Please follow and like us: