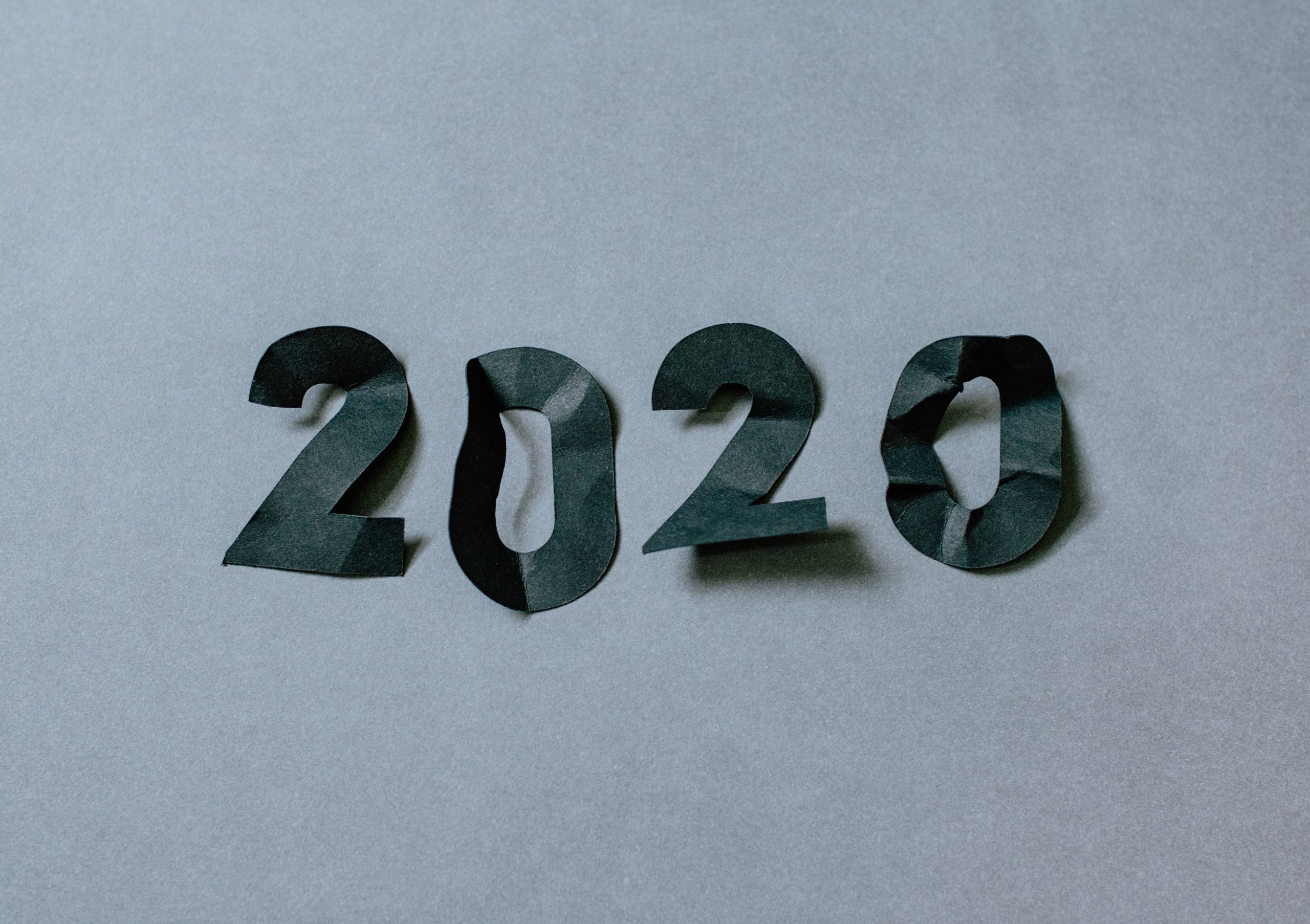 We've made it, everyone. The end of 2020 is upon us and it wouldn't be right if we didn't sign off without writing a blog about it.
2020 has been a tremendously difficult year for everyone throughout the world and it has impacted many, many lives in a multitude of ways – financial, physical health, mental health, loss – you name it, this year has meddled with everyone in one way or another. 2020 has been the year of sacrifice, something we've all felt the effects of.
This year has brought about loss and hurt; unbearable pain for many of us. There has been unrest for a plethora of reasons, hate being championed over kindness, judgements being cast over digital platforms in place of understanding and support, and, at times, the world devolved into a painful place to exist within. With that being said, we have also witnessed the opposite – a place full of strength, hope, and community. A world where people come together to fight against the oppression of illness, against injustice, and against hate. An optimistic world where the common goal for everyone is to survive and amongst that, helping one another get through another day.
That ethos of support and understanding is at the very core of PoetsIN as a charity. I've visited plenty of dark places in my life and that's why PoetsIN exists. Paul and I both shared that same commonality – the dark spaces we've touched, were made lighter with the power of creativity.
I sit here writing this with a bittersweet feeling in my chest. As the CEO and Co-founder of this beautiful charity, I feel so grateful for many things, but yet the reason we exist is because the mental health and wellbeing of many is declining. Stigma still exists and we witness the impact of that every single day, yet I am sitting here filled with hope that every life we change changes the world one life at a time.
We began this year like all the others that preceded them – changing lives, speaking up about mental health and wellbeing – positive, hopeful, strong. Then the pandemic hit and for a while we weren't sure whether we'd be around by the end of the year. Thankfully, through the kindness and generosity of our community and grant makers, we raised vital funds that allowed us to continue our mission and thrive through uncertain times. Those funds enabled us to create a Wellbeing Workshop that has been provided to hundreds of keyworkers across Bedfordshire and Cambridgeshire in a bid to protect the mental health and wellbeing of those on the frontline, saving lives and keeping us safe, fed, protected and well.
We adapted all of our services within 48 hours to ensure uninterrupted services to all service users whilst safeguarding both service users and staff against the pandemic, utilising online video conferencing software and have found this way of delivering our programmes to be as effective, if not more effective.
Despite the change to the delivery of our programme, it was business as usual. There was a definite increase in the number of people accessing our services, some of whom had never struggled with mental ill-health until the pandemic hit. Our team has worked tirelessly to provide solace and safety to many who found themselves in dark places over the course of the year – Paul and I couldn't be prouder of the PoetsIN team.
Collectively, we have faced struggles and obstacles together, finding ways to move forward and have found ourselves stronger as a team than ever before. The cohesiveness and support between team members has truly touched us and made us proud to call our colleagues our friends, too. There have been dark times and challenges for us as an organisation but we have overcome them together, with smiles on our face and hope in our hearts, and that is how we end this year – hopeful.
Our late trustee, Ron, who sadly passed away earlier this year, said that hope is a useful tool, but once you are full of hope, you no longer need it as it has served its purpose. With that being said, and held close to our hearts, we will use our hope to instil hope in those that can't find it right now. For those that have lost hope along the way, we hold that hope for you and for your recovery. Recovery is possible; take that first step and talk to someone, talk to us.
We have achieved a lot this year, and have won two awards along the way. Mental Health Charity of the Year 2020 and Most Influential Mental Health Workshops 2021. We're pretty rubbish at blowing our own trumpets, but these awards remind us that we are where we need to be. Helping those who struggle with their minds. Educating those that don't struggle to be more inclusive and accepting of those that do. This will continue into next year.
We've come across naysayers over the whole lifetime of the charity, people who didn't believe in us, believed our approach was "a waste of time" – and we thank those people just as much as we thank our supporters. Paul and I are two incredibly driven (and somewhat stubborn) people who use those naysayers to fuel our fires and burn brighter than ever to prove them wrong. So here we are. Year 4 of the charity. Achieving. Smiling. Proud. More determined than ever. And, as I said above, hopeful.
Both Paul and I have visited the dark recesses of our mind so often that they're familiar corridors, yet we don't define ourselves by those places. We define ourselves by the light we all, as a team, omit in the hearts and minds of all who cross the path of PoetsIN.
We want to thank our incredible team for their hard work and support – we couldn't do this without you. You make this possible. All of you. We love your energy. We love your humour. We love you. We want to thank the organisations we have worked with and for, over this year to help support their service users. The schools, the A&E departments, the charities, the SME's – everyone we have collaborated with, everyone we have Zoomed with, everyone we are still in discussions with – thank you. Huge thank you's to those who have donated, awarded us grants, or have raised funds for us – we appreciate every penny. To all the friends we have made, the supporters we have gained, to you, our community and service users, thank you for trusting us with your truths; you inspire us and we are incredibly grateful to have met you all, digitally or in-person. We're truly humbled with the lives we have touched and those who have touched ours. 
Finally, we know Christmas can be particularly difficult for many, and wanted to remind you that our online community will remain active over Christmas. Please use it. There's always someone around to talk. If you find yourself in crisis, please reach out to the first responder service – NHS 111 option 2. If your life is in immediate danger, please call 999.
We want to wish you all a safe holiday period and recommend being kind to yourself and practicing plenty of self-care.
Team PoetsIN are taking a much-needed break over the holiday period and will return with our engines fully re-fueled on Jan 4th. Our online community and buddy service will remain open.
Until 2021, be safe, be kind to yourselves. It's been a difficult year for us all, but hold that hope with us. Our journey is just beginning.
Please follow and like us: