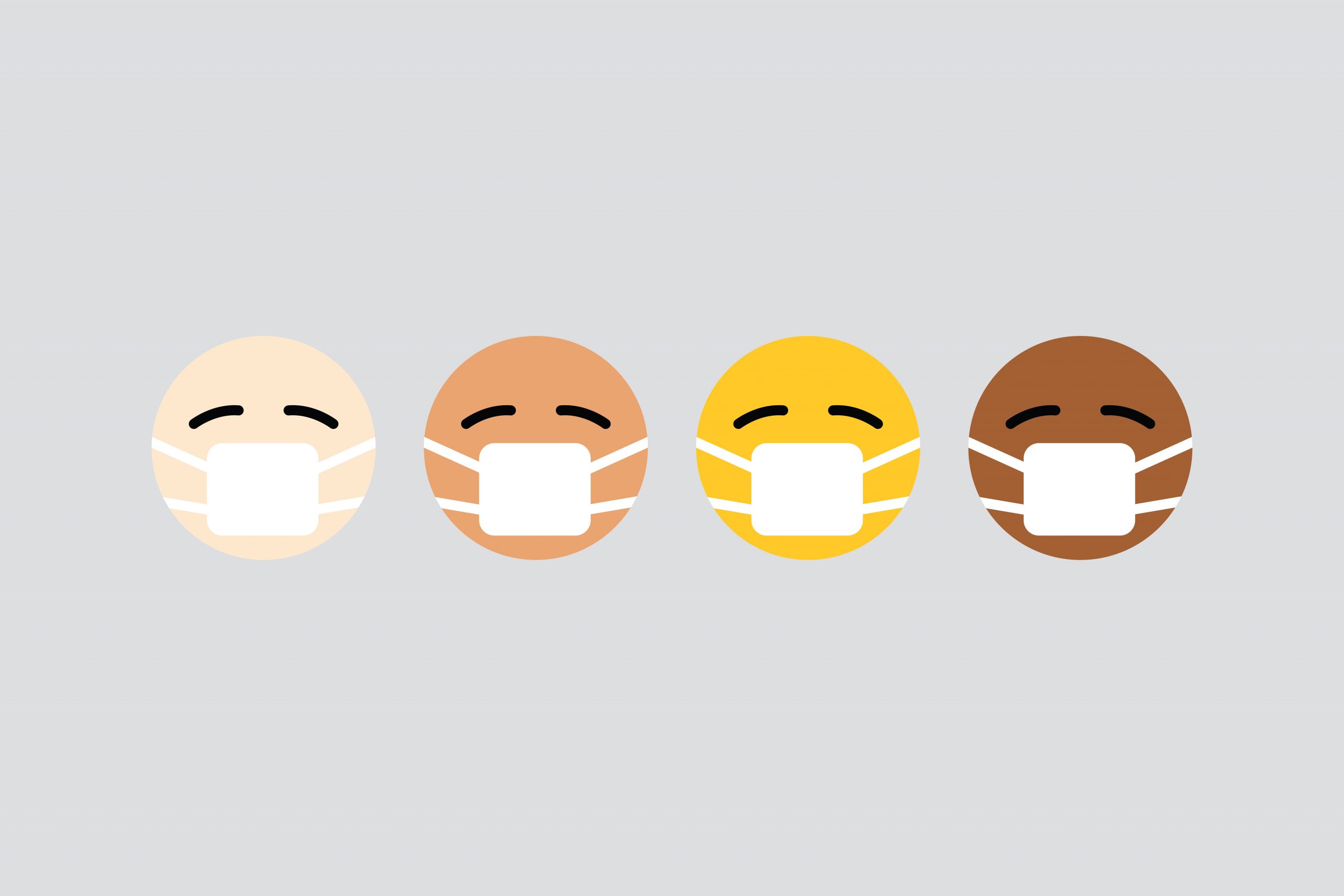 We are all currently experiencing unprecedented, unpredictable, and uncertain times. Those with mental ill-health have seen it worsen, and those without mental illness have begun to feel the effects of anxiety during these times. This is why we feel the need to update you on our contingencies to continue our support to those who are struggling.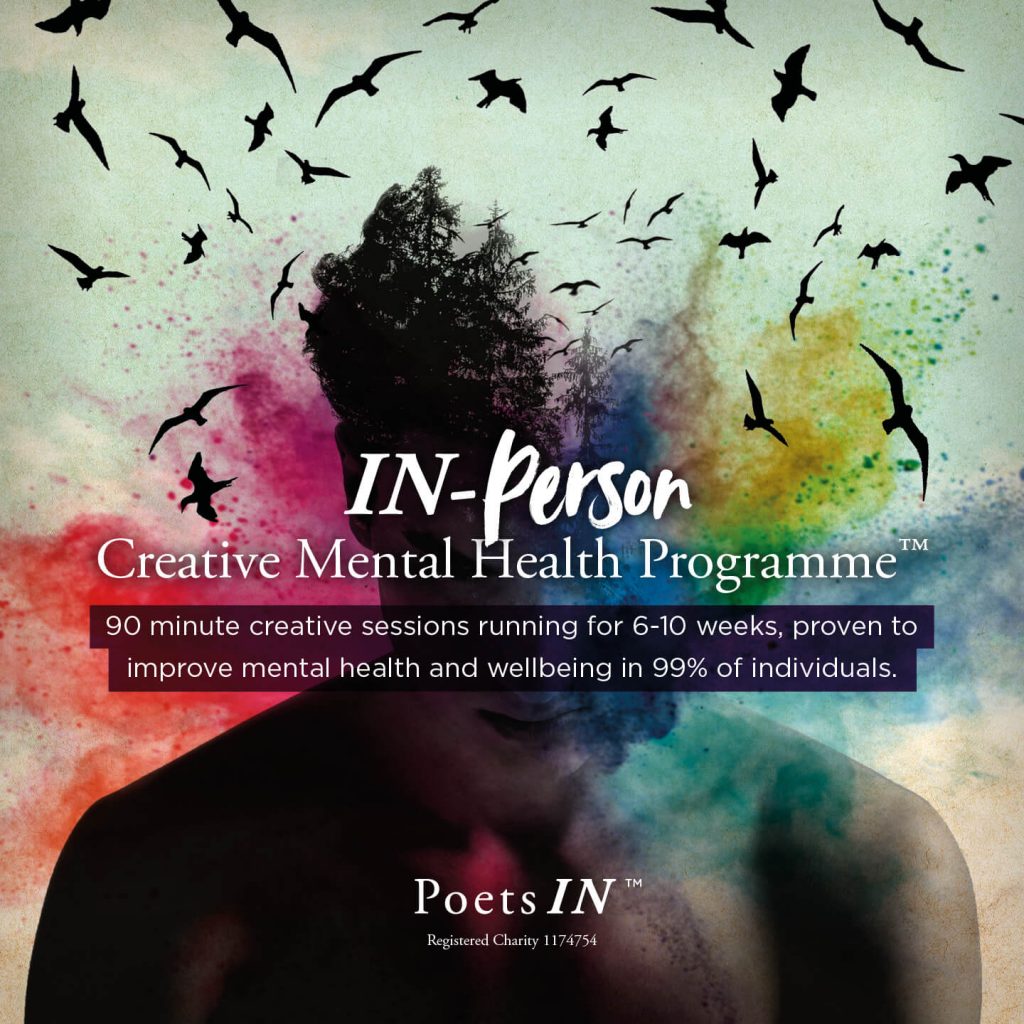 1. All in-person programmes have been rearranged effective immediately and are now taking place online using video conferencing via Microsoft Teams. We have spent time as a team ensuring competencies using the software and ironing out potential teething problems and have managed to successfully run our first in-person group today, which went incredibly well. To ensure the social aspect continues, which is more important now than ever, we have allotted additional time at the end of the session to allow participants to socialise.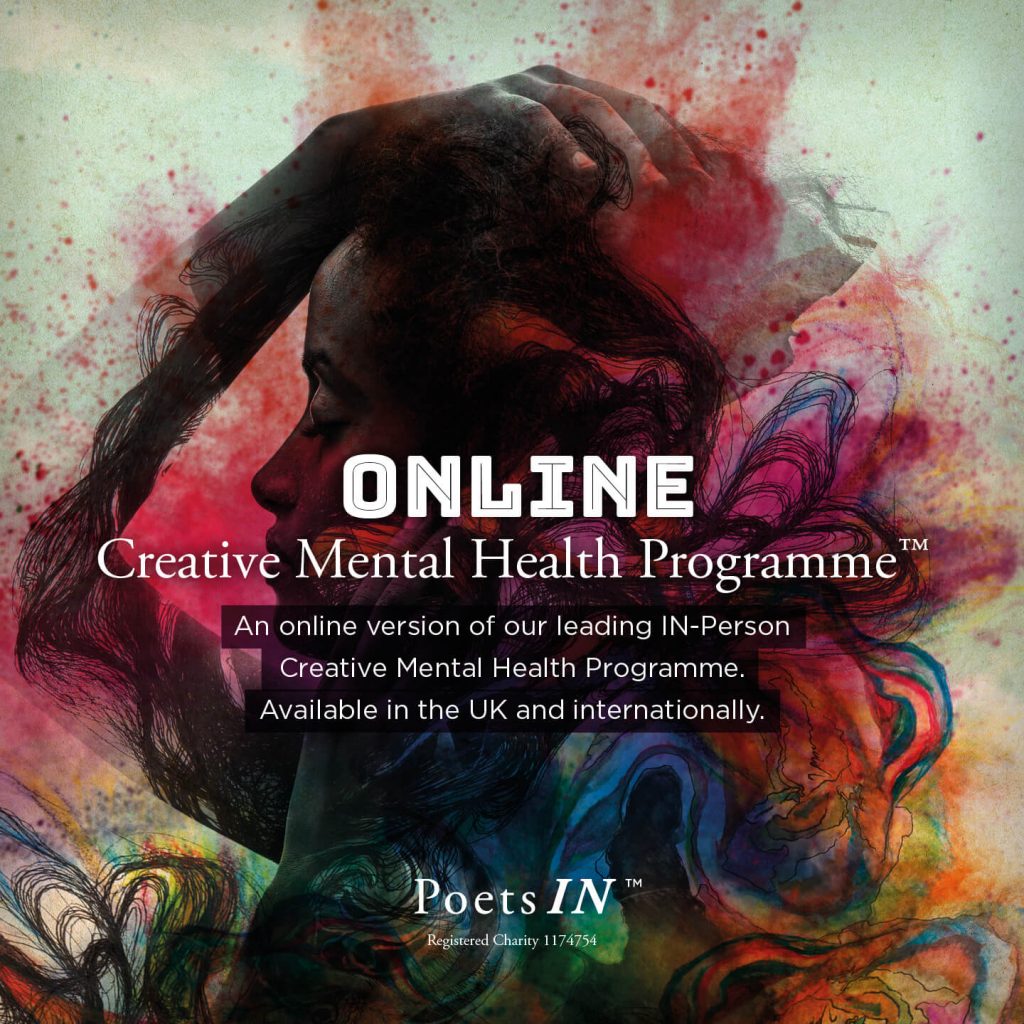 2. We are beginning our next purely online 10-week course on Monday. These programmes cover anxiety, depression, stress, self-compassion, confidence, and much, much more. If you are struggling and would like to take part please, please get in touch with us via info@poetsin.com. You do NOT have to have a mental illness to participate – our stats prove everyone gains something from this programme and sees an increase in their mental wellbeing.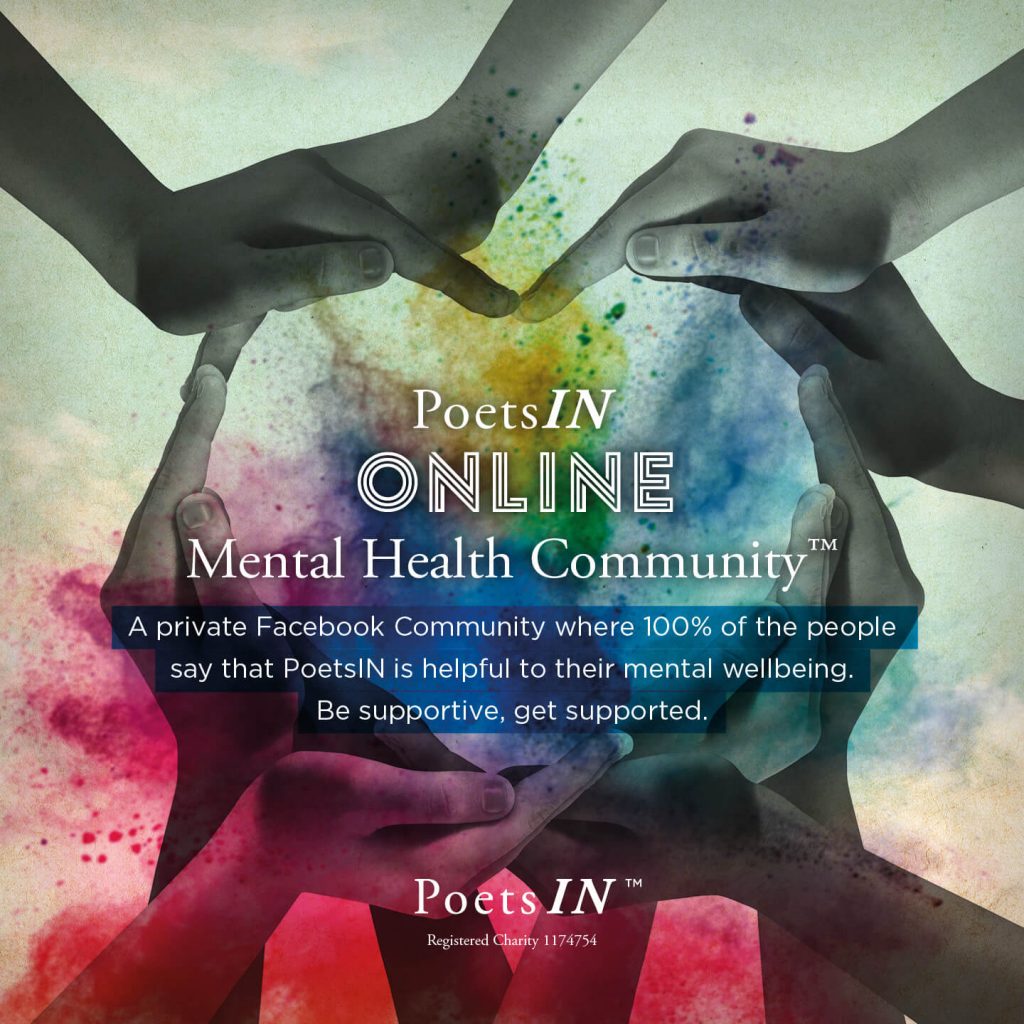 3. Our Online Creative Mental Health Community is open 24/7 365 and is largely CV free, other than important updates from the team about PoetsIN and how we are managing this. It is moderated, friendly, warm, and as comfy as your favourite spot on the sofa.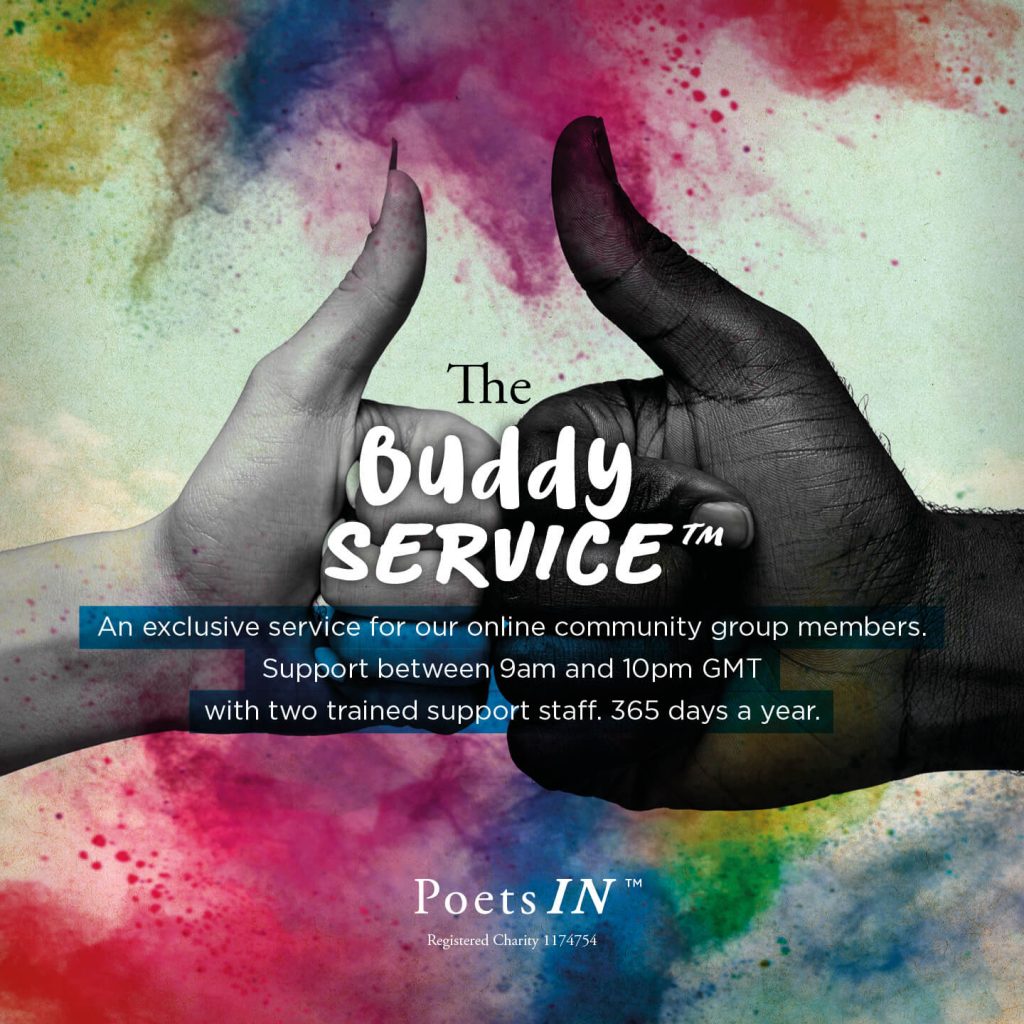 4. We run a buddy service for anyone who feels they need a private space to talk. You'll be matched with two support team to listen, offer practical advice, and often some much-needed humour.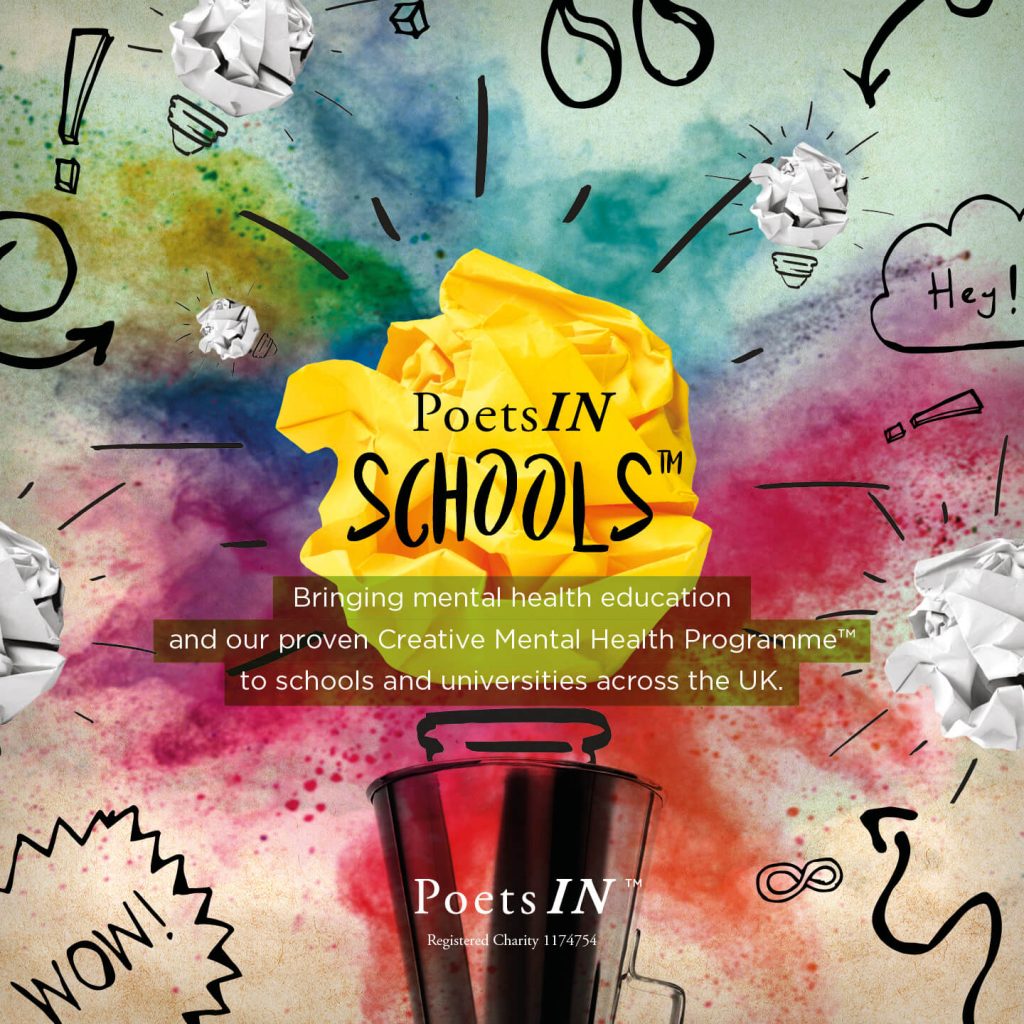 5. With schools now closing for the foreseeable future, our under 18s workshops, PoetsIN Schools™ will also be moving to digital. However, for those children that aren't on the program (as well as their parents); our CEO, superhuman and parent, Sammie; has put together home creative mental health packs for parents to give to their children to open up discussion and to engage the children and young people in creative writing tasks proven to aid mental health and wellbeing.
This pack is completely free of charge to download (very soon) and we hope to give both yourself and your child(ren) some relief in the form of writing during these difficult moments.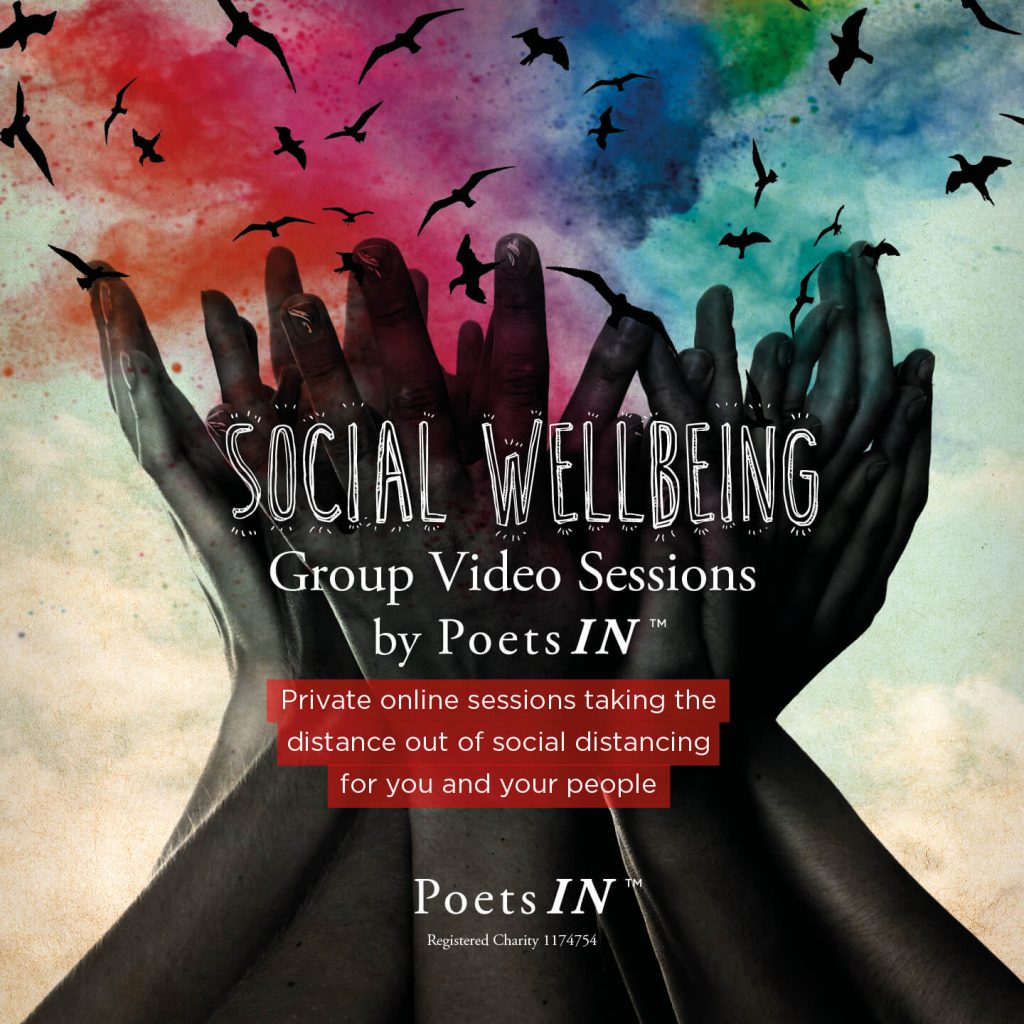 6. We'll also be offering hugely reduced hour long video Social Wellbeing Groups™ – ideal for your companys' staff finding themselves suddenly working in isolation or even groups of friends needing to get together for fun sessions with an overarching theme of reducing isolation, increasing wellbeing and taking the distance out of social distancing – all headed up by a trained PoetsIN group leader. Minimum of 8 people – only £10 per person.
*To find out more about the whole array of our mental health support services, please visit PoetsIN.com/services *
Times may be uncertain right now, but there is one thing you can be certain of – PoetsIN isn't closing. We are a constant source of support when you need us. Reach out and we'll do whatever we can to support you.
Finally, the last few days have been hectic to say the very least. As co-founders, we want to thank our team for adapting to the current situation, being flexible, and dedicated; all in the name of ensuring that we are still able to serve you when you most need us.
To you all, we send warmth and wellness, and the support you need whenever you need it.
Sammie & Paul
PoetsIN Co-Founders
Please follow and like us: