PoetsIN is growing quickly. This page introduces the people who support and encompass what we do. Helping us grow, spread the word(s), and helping us to change lives. This page is a space to celebrate the ambassadors who we are eternally grateful to have on board.
This page will be updated on a regular basis as we get the information we need from our newest ambassadors and gain new ones, so be sure check back regularly.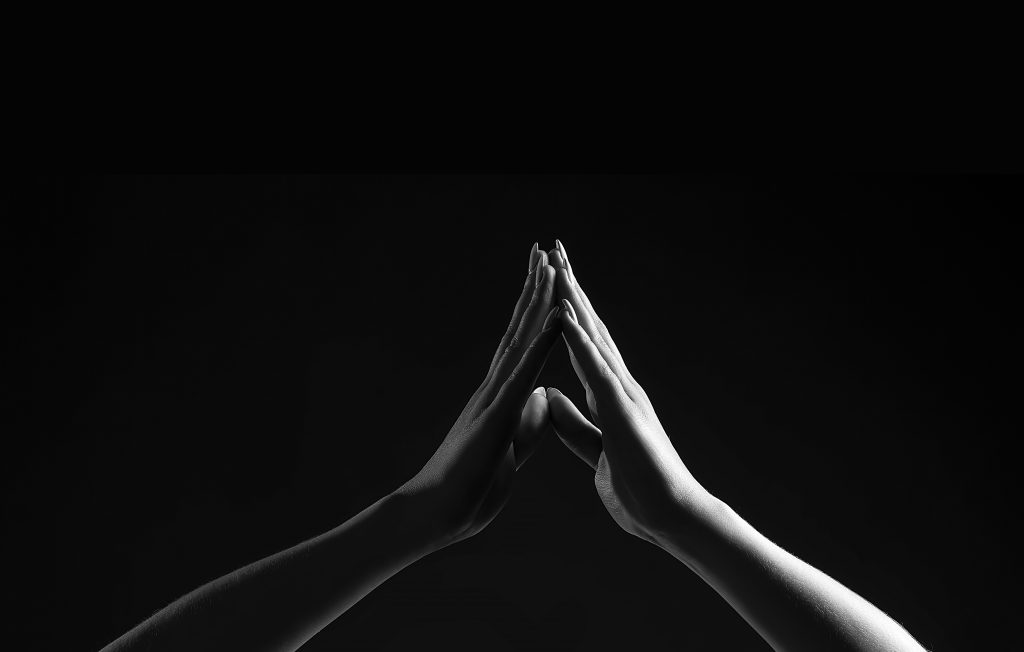 Julie Frayn
I am a writer at heart, an accountant by trade, and a mother first and foremost. Even though my babies are grown adults and don't need me. Or do they? Priority one is my family, and all else has to wait its turn.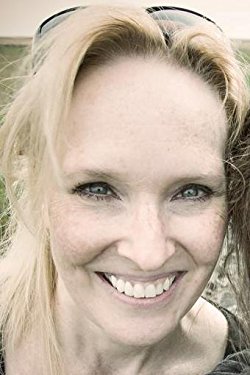 Though I make my living at a charity – Heritage Park, the largest living history museum in Canada – I make my life at home. Home is definitely where my heart is. And where my television is (I love TV), and where my computer is. It's where I create (and often kill off) characters and write stories, and generally just talk to myself a lot. My dog. Burney, is a great listener.
I always had an artistic outlet. I sketched and created pen and ink pointillism. I sewed many of my own clothes, and even designed a few custom-fit pieces. I got derailed by life a few times. Like that one time, when I gave up eating for two years to gain a modicum of control over my life and ended up almost killing myself. Anorexia. What a trip.
Even though I had been writing stories since I was a kid, and had dreamed of writing a book, I never thought I could. Then I had kids and all my focus shifted to them. One day, I spouted off a quick and silly poem, and they laughed. So I wrote a whole shitload of silly poetry for them. About them. They loved it. I even read some aloud to my baby girl's elementary class. What I never did was publish them. Maybe some day I will get to that. But like many things I don't do, I was derailed again, this time by anxiety. Usually that's more a social thing. You know, say I'll go out then change my mind chicken out at the last minute, hibernate at home, avoid people. Mostly people I don't know. But anxiety also bites me in the 'what if they don't like it?' department. I could write in the privacy of my basement and keep the results to myself. At least my kids loved it.
Those poems led me back to words. It took so many years to get the courage to finish the first novel. And months longer to put it out there. I hovered over that publish button for two days before finally clicking on it. I still think it was just a muscle spasm in my index finger that finally pushed me forward. Once I did, I cried. A lot. A combination of fear relief and disbelief. But it was real. And now I've published five novels and a few short stories with more of both to come. This…. This is life.
Words are powerful. Spoken, written, hell we even think in words. Words are life. That you teach those of us in pain to use words to help, to heal the many people with mental health issues? That is downright fantastic. That you deliver your services to marginalized groups such as inmates in prison? Truly amazing.
My opinion is that PoetsIN rocks so hard! People share the most wonderful things on your Facebook page. They spill their emotions out. It is cathartic for them. It helps them through the shit life throws their way. Awe-inspiring, that's what it is.
I see myself helping 'the cause' by making my small part of the world aware of who you are and what you do. Reading and sharing your blogs and interviews. When I can, even contributing financially. Being on the other side of a massive pond makes in-person support a tad inconvenient.
But the world is smaller from a digital perspective, so even though I post things while you folks are often sleeping, it's like we are next door neighbours. And we have a shared love of the letter "U"!
My approach to life is to wing it. To listen to my own needs and act accordingly. Those needs are often set aside to care for others. Like my father when he was ill with kidney disease (he died in 1995). I had two kids during the last years of his life, and we spent countless hours at his bedside. So many hours that my daughter, only three when he died, called the hospital "Grandpa's house."
When my mother had three heart attacks one October afternoon, it prompted me to move back to the 'hood to be closer to her. Two-doors-down close. That worked well once she fell into Alzheimer's deep and confusing pit a few years later. Then there was the time my sister got breast cancer, which went metastatic three years later. She died three years after that, after weeks in hospice. I wrote and published my first four novels during that time, all while taking her to treatments, and appointments, and helping renovate her house. Looking back, I can't figure out how I fit it all in. Must have been more hours in the day three years ago. The writing ended when she entered hospital for the last time. I spent every day with her for seven weeks. I didn't write for a year after she died. It didn't seem to matter.
Then my daughter was diagnosed with leukemia last November, just a month after I published Pocketful of Bones. That's when life stopped. Nothing else mattered. Not writing, not working. Sometimes I could barely breathe. The latest WIP went dormant 40K words in and I've yet to pick it up again. I want to. I will. Just not today.
My daughter is in remission and is back to work and back to living her best life. We aren't over it. Won't ever be. But we will – I will – find my way back to some new normal that includes writing.
"Write like no one is reading" is my credo. If I love it, then I'm happy. And apparently, I love it dark.
I don't usually write when I'm in a negative headspace. But I can say that envisioning certain individuals that I know well, while describing how deliciously blood drips from a dismembered limb once the corpse has rested for a while, or writing about stabbing a manipulative and controlling husband in the leg, can bring catharsis. Hm, did I say too much?
What's next? I will finish book number six. I will. I promise.
We're so please to have Julie on board as an Ambassador for the charity. You can find out more about her, with links to buy her books on here website here.
---
Peter Watt
My name is Peter Watt and I am a portrait, music and events photographer based in North Hertfordshire. I have been a professional photographer for approximately 30 years.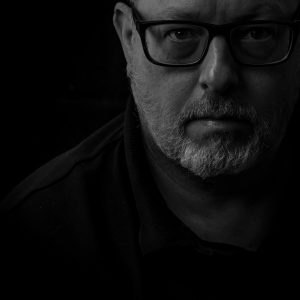 After Art College in the 1980s I freelanced as a photographer, which included a full time freelance position with the BBC in their photographic studio at TV Centre. There was a major economic recession in 1990 that made me realise I needed a 'permanently employed' job as opposed to freelance, so I began looking around. I saw an advert in the British Journal of Photography for the position of photographer within the Metropolitan Police Service. I didn't know anything about the type of work involved (although I could kinda guess), so I applied… and was successful. I was one of twelve photographers employed to join a huge photographic department of approximately 100 photographers. The work was extremely varied, hard, exhausting and rewarding. It was mainly involved with crime scene evidence, although it also included areas such as video production, hand printing, studio photography and learning and development. Over the next 24 years I travelled all over the world, learned new skills to a high level, undertook more personal education and learning and generally developed my skills as a photographer, leader and educator. I ended my career whilst Head of Forensic Training at the Met's Crime Academy. Since 2014 I have worked as a photographic demonstrator at Central Bedfordshire College before ill health forced me to resign. That is when I decided to go full circle and back to my roots as a freelance photographer. I decided to focus on what I loved (pun intended), photographing people. I can honestly say that after all of these decades, I still love what I do.
When I left the MPS after 24 years I simply wrote on my leaving do invitation: 'it was the best of times, it was the worst of times'. My job was one of extremes…. Of cruelty and kindness. I witnessed the worst of humanity, but also some of the best examples of what makes us good. Kindness, love, humour and endurance. My main emphasis with others is to be as kind as possible. Kindness to others who you interact with, which ultimately is kindness to oneself, is often overlooked and under valued. If you treat people poorly you can only ever expect to be treated poorly in return. At the heart of PoetsIN is kindness. I like that.
Be as professional, discreet and kind (there's that word again) as possible. I did my job to the best of my photographic and personal ability. Which wasn't always easy I hasten to add. Sometimes I failed but endeavoured to realise why I had failed. Sometimes though, stuff just happens that cannot be avoided and is nobody's fault.
One word I would use to describe my photography is 'dark'. Now, no doubt some physiologist would say that it reflects my experiences. It doesn't. My images have always been dark…. Moody skies, silhouettes, shadows, low light etc. It is simply a look I like. I would also say that I like to capture the real person when doing portraits. I seem to be able to put people at ease that then allows the inner them to appear. I just like talking to people and learning about them. I did fall out of love with photography for a few years because I was just exhausted. That said, I have always undertaken my own photography (other than work). I photograph things that please me, and these days I am quite selective in what I choose to photograph.
Most of us spend our lives 'transforming' to perform a task such as our job or hobby, or to behave a certain way with people. This process of transformation interests me. I suppose one of the things I learned from my crime scene photography days is that you never know what goes on behind closed doors! So, I like to photograph people in their normal environment (living room for example) but having gone through their transformation. For example: an image of a clown with full make up, ironing their trousers in the comfort of their bedroom.
I hated school! I wasn't academic, didn't really like the teachers and found 'important' subjects hard. But I loved art and technical drawing. Through these subjects I was able to go to Art College. At the time my only other option was to try and join the RAF. It was at Art College that I developed as a person, and discovered photography. My one defining creative moment was the first time I hand printed a photograph I had taken an hour earlier. To expose a piece of paper to light, stick it in a tray of liquid that smelt like vinegar and then to see my picture appear was…. Magic. The discovery of my creativity and being allowed to express it changed my life. This is why I loved teaching people photography and I understand the importance of what PoetsIN does…. Allowing people to experience and discover things they didn't know existed within them. That's just cool.
I am a humanist, a believer in the judicial process and a lover of anything creative. PoetsIN plays a key role in the rehabilitation and development of people who are willing to engage and to tap into their inner creative self, which often lies dormant. The one person any of us can ever rely on is ourselves, and occasionally we just need a little push and support to open up our minds to a huge amount of thoughts and possibilities. I suppose today it would be called 'mindfulness', but self-awareness is nothing new. We all need help in deciding on how to help each other and ourselves which then leads to self-belief, pride and the understanding of the importance kindness. I am proud to support endeavours such as PoetsIN that simply puts the wellbeing of people as their top priority.
PoetsIN opens up new possibilities for individuals to explore their own minds and creativity. They provide the support and energy that some people need assistance with. From my observations, the charity's endeavours are extremely well received and are supported across the board, because the value of what they do is recognised.
After several meetings to help me to understand what PoetsIN is, I was honoured to be invited to one of their sessions at Peterborough Prison, to photographically document one of their many creative writing sessions. The aim of the images is to illustrate a PoetsIN book that will also be supported by a small exhibition. I am excited at the prospect of undertaking more of these photographic projects for PoetsIN that supports them and pushes my own boundaries. I also hope to forge more contacts and supporters for the charity that will help it grow.
Our massive thank you to Peter for his support (which we hope you'll see soon) and for being a PoetsIN Ambassador. His darkness and light will complement all that we do perfectly.
---
Adam O'Sullivan
I'm Adam and I am an events manager at the iconic London venue, Nambucca. I have worked in or around music for the best part of 15 years. I Have a great passion for music, creativity, individuality, and philanthropy. I love to colour outside the lines – that would be the best way to describe me.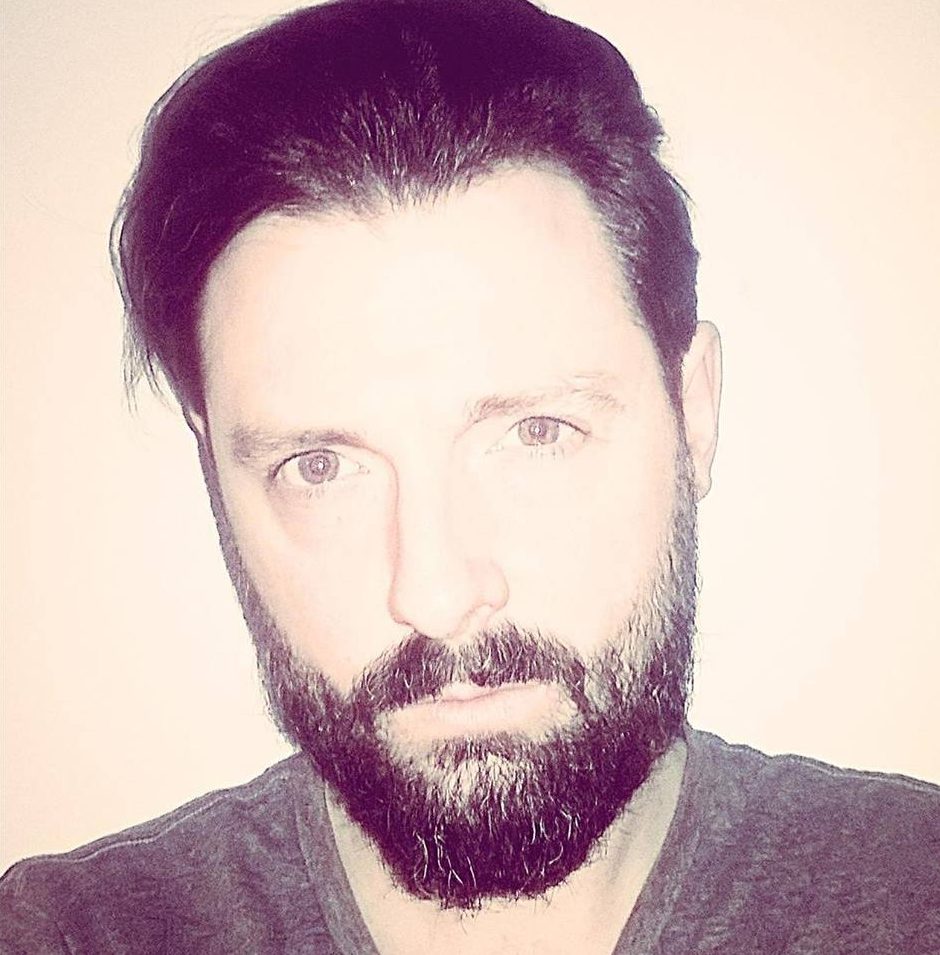 I had my deepest, darkest moments with anxiety and depression when I was younger, and my outlets were very self-destructive; if the social stigma gets lifted and we can encourage positive creative outlets for others, I have to be a part of that. I can truly empathise with anyone who is living with this; it does get better, but we all need our anchor so that we don't drift out too far and I cannot advocate enough how important a creative release can be in the aid of recovery.
Between my live music promotions, venue contacts, and the artists I've worked with, as an ambassador for PoetsIN, I think we can spread the awareness far and wide in many ways, shapes, and forms – be it fundraisers, t-shirts, ticket sales, donations etc. I am also involved in many other great events like celebrity soccer six and various festivals, so can certainly help promote the charity to a very creative circle of people. I do have more definite plans for the charity, but you will all just have to wait for the announcement… no spoilers here, I'm afraid.
The adage "music heals everything" could not be more relevant today. A massive part of my recovery, alongside my wonderful fiancée, was song writing and poetry. It was only for myself and a few band rehearsals, but it really does empty out the proverbial "locker." So yes, I think to see someone sing and just leave themselves totally exposed and raw is a real privilege and something I will never get tired of.
My relationship with music has always had a form of expressionism. Not always a healthy outlet but an outlet all the same. However, it has led me to everything positive in my life, the great people I know, my great job, my fiancée and me… it really did allow me to explore who I am and where I belong in this world.
I love classic rock AC/DC, Led Zep, The Doors, Kansas, Motorhead… I could go on. If I'm on my own that's what I'll listen to. I have a love for all forms of music (except pop…YUCK); some days I listen to classical, some days indie, some days hip hop. I love the blues, and of course, I live and breathe indie.
Going back recently, 4/5 years ago when I started writing everything as it popped into my head, I realised the true power of words. I had years of pent up angst, depression, and self-loathing and I thought it was wrong to have or share these feelings with others. But the moment I started writing I just felt the weight fall off my shoulders.
I do believe sometimes we don't like sharing with others, but just putting those feelings on paper and closing the book, you really can start to offload years of pent up feelings. A pen, a pad, and some time really can be the room 101 for all those unwanted emotions and can open up a new path.
Being an ambassador to PoetsIN means there is hope. Hope that the stigma of anxiety and depression will soon be lifted. Having struggled with it for many years, I only wish there was something like this when I was younger. I cannot advocate enough that a creative path is a giant leap forward in and amongst the angst of this terrible human condition society still finds so taboo.
***********
Adam has spent the last 15 years working as a promoter, events and venue manager, PR, Marketing, Band, and Tour manager. He has spent time as an Indie & Rock n Roll DJ, playing shows for XFM, BBC Radio, Countless festivals, Club nights, and as the only Indie DJ in Greece. Currently, he resides as the events manager for Nambucca, London; along with being the head booker for Celebrity Soccer Six and Indie club night owner of Generation Next.
Be sure to follow Adam's Generation Next page, here.
---