Our Services
In certain parts of the UK, waiting times to receive help for mental illness can be as long as two years. In the areas that claim to have the shortest wait lists, it takes six months to access support. 1 in 4 people experience a mental health problem every year. Half of them say that the associated isolation and shame is worse than the condition itself.
It's because of this that PoetsIN are committed to provide a number of services to communities across the UK to combat the waiting times, the stigmas, the shame, the isolation – along with the mental illnesses and their symptoms themselves.
The following is a list of the services we provide, along with how to access said services. If you need help, we have got you IN mind. To access our group services, please read the relevant group information and scroll to the bottom of the page to fill in our self-referral form.
Mental Health IN the community Program
PoetsIN began two years ago as two writers, who had both used writing to help purge their pain, long before we had visions of becoming a charity. We shared two commonalities, being writers and having been diagnosed with a mental illness (or three).
We decided to use our skills and understanding to change the lives of people around us, people who have a mental illness. We started with a small group of women who had been let down by society and were at a higher risk of having mental illness. We taught them healthy coping mechanisms for their pain once a week using the written word by using a mix of in-group writing activities to promote group work and discussion along with homework to promote self-reflection and deep thought.
We saw astounding results. Symptoms of anxiety and depression reduced, self-harm ceased, and suicidal ideations stopped. From there, we expanded the group to include more people who had mental illness, and the results continued to show us what we'd tailored, worked. Confidence improved, self-worth increased, and for the first time in their lives, our members felt proud of their achievements within the group. Communication improved both verbally and written. Their own understanding of mental illness and its impact strengthened – our group members made friends who didn't judge them but understood them, leaving them less socially isolated and feeling like they had support, support they felt they didn't have before.
That's when we knew we had to expand – PoetsIN was born.
Since then, we have tweaked and improved our program and are able to track our service users' improvement using a specially designed matrix. 99% of our service users have seen a reduction in symptoms, an improvement in their life, increased confidence, and improved self-worth. 
We are now offering our 1.5 hour groups in a number of community settings, giving our service users a safe place to learn to express themselves and manage their mental health, disabilities, and other struggles within their lives.
To find out more about PoetsIN, visit our about us page.
To refer yourself to this service, please fill in the form at the bottom of this page.
We currently have spaces for our upcoming group sessions in Peterborough and Southend-on-Sea. For other areas, you can still register your interest using the form below. This will enable us to secure and allocate funding.
---

Online Groups: PoetsINdefinable
With the stigmas that are faced when we are diagnosed with mental illness, it's easy to feel labelled – not just with the name of the illness, but with all the stigma and shame that surrounds us within society.
At PoetsIN, we want everyone to feel INcluded with INclusive services that cater to everyone's needs using a person centred approach in group sessions and in one-to-one sessions.
We shouldn't be defined by the label attached to our mental illness. We are all different. We may think similar things at certain points in our lives, but we are all INdefinable by society and stigma.
That's why our online groups focus on treating each person as an individual, not as their Depression or Anxiety labels them.
PoetsINdefinable is a service mirrored upon our in-person group sessions. Accessible to anyone who is able to use a phone or a computer.
10% of the UK alone suffer with social anxiety or social phobias, limiting their access to mental health services greatly. We want to INclude those people and give them the same chances of recovery and management of their mental illness as those who are able to attend our in-person groups.
We use a mix of mentorship, listening, and creative writing techniques to aid the process of purging thoughts and feelings, and learning new coping mechanisms to promote mental wellness and a path of self-discovery. Words really are mighty.
We have a proven track record with 99% of our service users reporting a huge improvement in the symptoms  of their mental illness, self-harm, and suicidal thoughts.
We currently have a waiting list for this service. To register your interest for the next group, refer yourself using the form at the bottom of this page. 
---

The Listening Program
When you have a mental illness, it's not uncommon to feel isolated and like you are the only person in the world who feels this way. It's easy to feel like your voice is going unheard, like no one understands you, that no one would listen even if you did speak up. Many staff and volunteers at PoetsIN understand exactly how this feels; PoetsIN was built on the backbone of our own experiences with mental illness.
PoetsIN is rolling out a much-needed listening program where voices will no longer go unheard. We run a 9am-10pm service 7 days a week, with a view to providing this service 24 hours a day, 365 days a year when use of our service demands extended hours, and the funds we hold in reserve for this service allow.
The program is facilitated by a high majority of volunteers, who are fully-trained to deliver the service, and are monitored by paid members of the PoetsIN team to ensure that the program is continuing to have positive impact on the individuals that use our service.
To access this service, individuals can visit poetsin.com and look for the 'live chat' pop-up at the bottom right-hand corner of the screen. Out of operational hours, the pop-up will be replaced by a mail icon, individuals can click this to send our dedicated team an email that will be responded to the next morning.
During listening sessions, our listeners do exactly what their job title suggests, listen. It's often easier to speak to someone outside the family home, as many people with a mental illness feel like a burden and simply won't discuss how they feel with family or friends. This service is guilt-free. Our listeners may advise on some mindfulness and writing techniques we have found effective with our service users. They can also provide information about our other services, and have been trained to identify someone who is in crisis and needs immediate medical help. They stay on the live chat while advising the individual how to access emergency mental health care through the local crisis team or emergency services.
---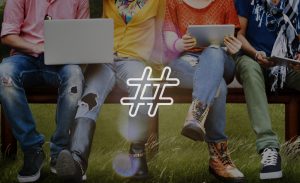 PoetsIN Facebook Group
Alongside all of the above services, we also have an amazing community over on Facebook.
The group is an extension of who we are. We write, we share our thoughts and feelings, we listen, we support, we prompt, we understand.
Our Facebook group is full of people who have been through experiences in life that have shaped their lives. There are people who struggle with mental illness, those who have disabilities, those who have been bullied or are socially isolated, and there are those who struggle with unhealthy relationships, abuse, and bereavement. All of our Moderators within the group have had training in order to be able to assist each individual in the most compassionate and understanding way.
Within the group you'll find daily prompts, self-care reminders, blog pieces, information and behind the scenes information about PoetsIN.
If you want to be INcluded in our wonderful, non-judgemental community, click here to join us.
---
Coming Soon

Mentorship Program
We believe in leading by example. Coming soon, our mentorship service will aid those under the age of 18 who have struggled with their mental health, behaviour, have additional needs, or have been socially isolated or bullied.
Advocacy Service / Buddy Scheme
An advocacy and buddy scheme for those who need extra support in the community. Coming soon.
---
Get Help Here.
Use the following form to give us all the information we need to help you moving forward. Once submitted, one of the team will be in touch to begin your positive journey with PoetsIN.